Pro Golf Events Biding Their Time Reacting To Corona Virus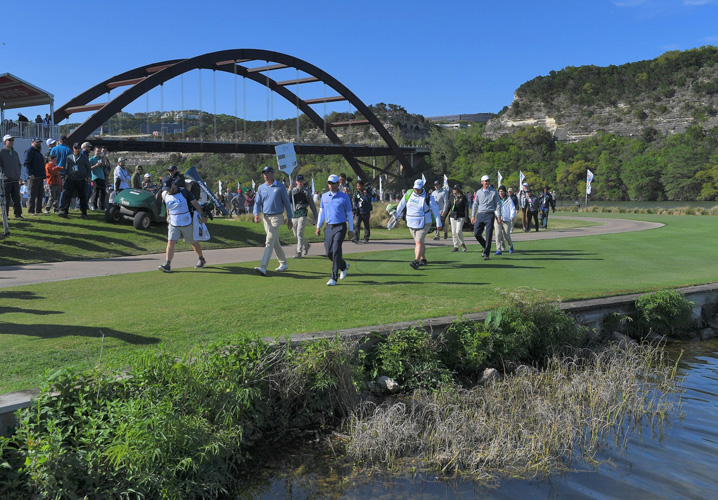 Pro golf entities historically have dragged their heels compared to other professional sports when it comes to precautionary issues. To wit, they took quite a while to test for drugs. And now, amid the Coronavirus panic, PGA Tour and PGA of America officials are twiddling their collective thumbs by saying present and future events are scheduled as slated.
GolfDigest.com's Brian Wacker has the details.
How the ripple effect of decisions from federal, state and local governments and other sports organizations will impact the world of golf remains unclear. On Tuesday, PGA Tour commissioner Jay Monahan said that the WGC-Dell Technologies Match Play Championship, scheduled for March 25-29 at Austin Country Club—the same city where the SXSW music festival was canceled—will be played as scheduled, as well as all other PGA Tour events.
"We feel like we have support to continue to move forward with the event, full support," Monahan said. "But … this thing is so dynamic that you just have to go hour-to-hour, day-to-day, but right now we have every assurance that we'll be in Austin for the event."
Added WGC-Dell Match Play tournament director Jordan Uppleger on Tuesday evening: "Our No. 1 priority is the health and safety of our tournament teams, volunteers, players, fans, sponsors, community and anyone associated with the event, but with the information we currently have available, we don't foresee [canceling or re-scheduling]. We have been and are continuing to monitor the developing situation closely through updates from the Centers for Disease Control, World Health Organization and local health officials and gathering specific information to our event. Based upon current knowledge and their recommendations on planning for mass gatherings, we are proceeding as scheduled with the WGC-Dell Technologies Match Play later this month. We will continue to review the available information with authorities and take appropriate action as advised."
So far, the PGA Tour's only precaution is alerting fans that players won't be signing autographs at the Players Championship.
That said, I'm no doctor, but I'm also not sure public play should be affected in the short term. A foursome is hardly a group mass of 1,000 or so and you're outdoors so just be sure to wash your hands and not share beverages or food.