Pros Dish The Truth About Augusta National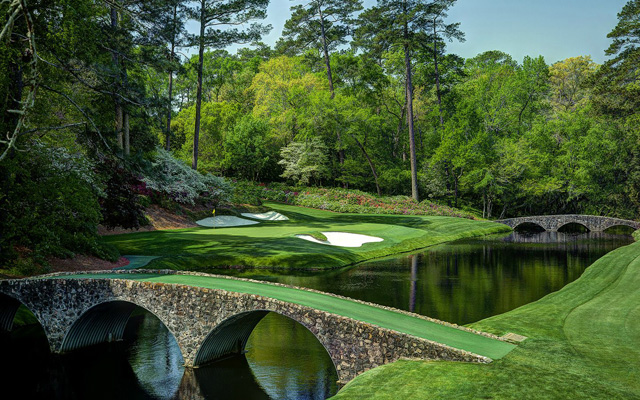 Augusta National GC is enchanting, mysterious and can enforce any edict they wish on players and patrons. It's that good.
Golf.com's Jessica Marksbury posts a revealing (and yes anonymously–smart) look from 40 pros on what they love and fear about the hallowed grounds.
What's the scariest shot at Augusta?
The tee shot on 12: 38%
The 2nd shot on 15: 15%
The 2nd shot on 11: 17%
The approach on 15: 15%
Other: 30%
Will Tiger Woods win another green jacket?
YES: 75%
NO: 25%
"Don't bet against the GOAT."
Should Tiger have withdrawn from the 2013 Masters?
YES: 28%
NO: 60% 
He should have been DQed: 7%
"Any other player would have been DQed."
Would you rather win one Masters or 10 Tour events?
One Masters: 73%
10 Tour events: 27%
"That's such an interesting question. I wonder what the financial ramifications would be for each choice? I'll go with one Masters."
Would you rather win one Masters, two U.S. Opens, or three PGA Championships?
One Masters: 30%
Two U.S. Opens: 35%
Three PGAs: 22%
I'd rather win the British Open: 3%
"I'll take the multiple majors. The prestige of Augusta is great, but it doesn't trump multiples of the other majors."
Check out the entire survey including great answers on what most golf fans don't know about ANGC.