Rickie Fowler Is "Disappointed" By Heckling On The Famous 16th In Phoenix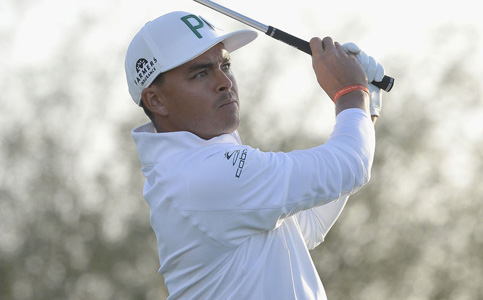 Rickie Fowler is a fan fav for several valid reasons. He's friendly, wears cool duds, embraces marketing, smiles a lot and is a helluva golfer.
But yesterday, even the even-tempered Fowler had issues with the raucous crowds at the famous (or infamous) par-3 16th stadium hole at the Waste Management Phoenix Open.  GolfChannel's Will Gray reports.…
"I may be somewhat of a fan favorite, but they weren't holding back," Fowler said. "I was a little disappointed with some of the stuff that was said, and I don't want much negativity. The normal boos for missing a green, that's fine, but leave the heckling to a minimum and make it fun, support the guys out playing."
Fowler received plenty of feedback after his tee shot found a greenside bunker, leading to his only bogey of the day. Jon Rahm made a birdie playing in the group behind Fowler, much to the delight of the crowds, but even he admitted the environment can be a mixed bag.
"I heard my fair share of comments on that hole; we're all going to, even when I was on top of the ball and about to take the club back," Rahm said. "But then it's as good as it can be bad. If you hit a good shot and a good putt, you get the best reaction you're going to get in your life. So it's both. You hit a bad shot and you're going to get the worst reaction you're going to get in your life."
"Tomorrow's definitely going to be louder, and Saturday afternoon's a beauty," Fowler said. "Just hit better shots there, you'll have more fun."
I like the 16th. I'm not sure if every event needs one, but it fits the party atmosphere well. Mixing over-served suds leads to an abundance of liquid courage. Its best to have thick skin, no rabbit ears and like Rickie said, just hit good shots.