Sergio Garcia Says He 'Has No Chance' Winning This Week's U.S. Open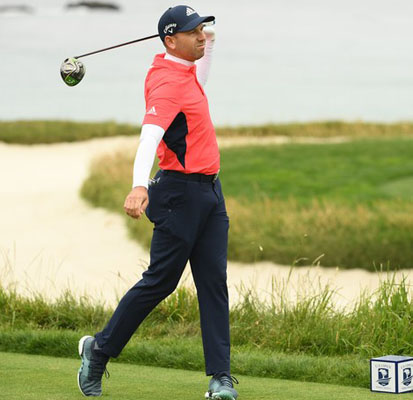 Sergio Garcia and his "reverse psychology" bits are at it again. Remember when the Spaniard said this in 2012?
After 13 years, my chances are over. I'm not good enough for the majors. That's it."
His honesty was publicly picked apart. And while refreshing, it didn't present a good look for a marquee player.
Yesterday Serg, (even after his <surprise!> 2017 Masters win) fell into some old habits.
"I don't think I have much of a chance of winning this week the way I'm feeling," the 39-year-old Spaniard groused after his opening round on Thursday. "I did hit some really nice shots. I also hit some shots that, I don't know, looked like a 25 handicapper."
Asked if he could expanded on those feelings, Garcia said, "I mean, I can say it louder, but not clearer."
"This game doesn't feel good at the moment," he continued, while adding that he WAS happy with his score. "It just doesn't feel smooth. It doesn't — you know, it's not like I know exactly if I miss the shot I know exactly where I'm going to miss it or anything like that.
"When you're not sure which way you're going to miss, it's a little bit more challenging."
All that after shooting a commendable 2-under 69 Thursday.
Maybe Garcia is dwelling on missing cuts in his last seven consecutive majors.