Siem(s)That Golfers Aren't Paying Attention To The Rules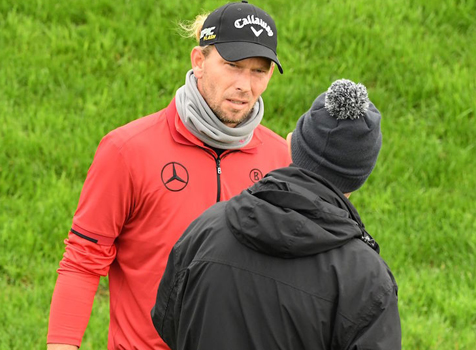 Marcel Siem is yet another Tour player who (again along with his caddie) apparently doesn't pay attention to rules. This time, 10 penalty strokes were assessed because the pair didn't realize it was not lift, clean and place. GolfDigest.com's Joel Beall has the nutty details.
Again, the big question is why didn't either know about it? And, why didn't Siem's playing partner say anything prior to the 5th lift, clean and place?
Playing in the European Tour's Open de France, Siem was under the impression that preferred lies were in place for the first round at Le Golf National (site of last years Ryder Cup) due to wet conditions. As such, the German pro, 39, took the opportunity to lift, clean and replace his ball five times over his first nine holes.
"That was a little too much for me and I disqualified myself," Siem wrote on his Facebook page. "I thought I owed you the explanation."
It's a double-whammy, as the dropout means Siem now has to go to European Tour Q-school to retain his card for next season. Not that Siem seems concerned, ending his note with, "I promise I'll be back."
Oblivious is as oblivious does.