The Euro Tour Does It Again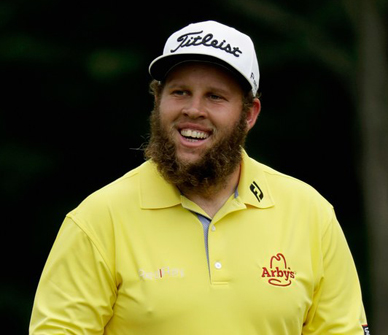 You have to give some props to the European Tour for pushing the envelope to gain more interested viewers. They are more stringent on slow play penalties than their PGA Tour counterparts and devised an event with 6-hole round-robin matches.
And now, at the World Super 6 Perth will mic up players during play.
Players at Lake Karrinyup C.C. will be wearing a mic this week. The devices will not just capture the conversation and remarks from inside the ropes, but allow the tournament's broadcasters to interview the competitors before and after shots.
Call me interested after a player hits a wayward shot. 
"Golf needs to continue to innovate to stay relevant in the modern market. Fans increasingly want more insight into the game, watching a player hit a superb shot is no longer enough. We now want to know the thought process behind that shot," said Gavin Kirkman, CEO of the Australian circuit. "PGA Open Mic will allow fans an inside the ropes experience, from the comfort of their lounge room that they have never before experienced in golf."
Tournament officials concede the success of this property heavily depends on the buy-in from the players; if they fail to provide color or character, the access is rendered moot. Nevertheless, Kirkman said the players are on board with the endeavor.
"They are passionate sports fans, they watch what other sports are doing to bring fans closer to the action and they want to provide this same opportunity to golf fans," Kirkman said.
This year's field is headlined by Lee Westwood, Danny Willett and Andrew 'Beef' Johnston. Brett Rumford is the defending champ.
I applaud the Tours for thinking outside the box while waiting to see how much the players participate.