The Ko Incredible Streak Comes To An End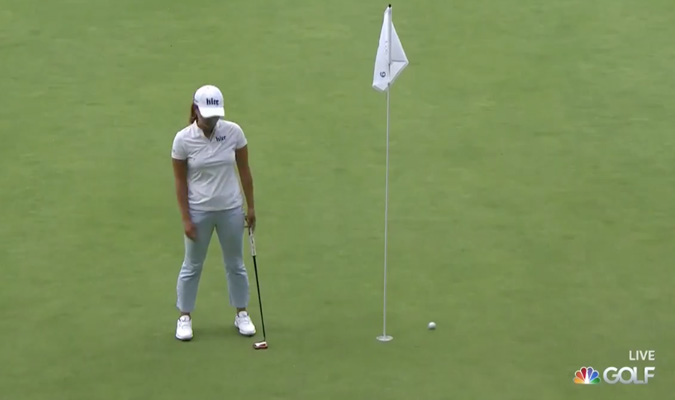 Jin Young Ko had quite the streak continuing on the LPGA Tour. She played 114 straight holes without a bogey. A mark that broke Tiger Woods' bogey-less streak of 110 on the PGA Tour in 2000.
That ended with this short putt yesterday.
The streak comes to an end after 114 bogey-free holes.

Incredible streak Jin Young! 👏

Jin Young Ko's streak of 114 consecutive bogey-free holes is the longest known streak on the @LPGA Tour or @PGATOUR.

Earlier in her round she surpassed @TigerWoods 2000 streak of 110 holes. pic.twitter.com/zdwnBXQDhC

— LPGA (@LPGA) August 29, 2019

"First putt was good, but second putt I decelerated, so I made bogey," Ko said.
The world's #1 player knew of Woods' mark so she was gratified after making a terrific up and down on the 4th hole for par to break his record.
She did make 8 pars and a birdie on the back nine to start another streak.