The Matt Every Epic Club Toss With Perfect Form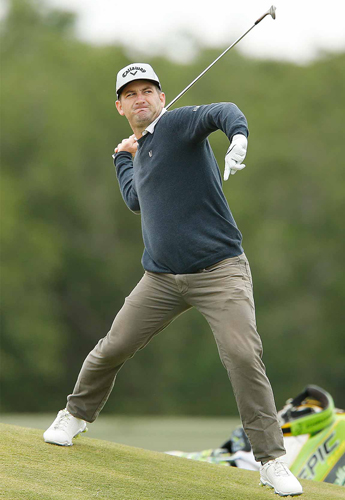 Getty images
Tour player Matt Every used to be a pitcher back in the day. One can tell based on his form tossing his club after a poor bunker shot at the AT&T Byron Nelson. GolfWeek's Dan Kilbridge has the deets.
"Growing up, playing baseball … not tooting my horn, but I was always above average in every sport I played," Every said.
Every told me that he's felt like he's "wasted the last few years," as he has not won since 2015.
He said he needed to change his attitude on the course by being less "attached to bad shots."
When I asked how that's going with club throws:
"Still working on it."

— Chantel McCabe (@ChantelMcCabeGC) May 12, 2019
Golf.com instructor Luke Kerr-Dineen's tweet evaluates Every's tossing form to a proper golf swing, yet it still looks uncanny to most MLB pitchers in mid-delivery.
✅Shoulders match slope direction

✅Torso rotated

✅Wrist angle retained

✅Weight shifted to lead foot

✅Lead leg straitening

Textbook technique right here pic.twitter.com/HgMtEEtCkw

— LKD (@LukeKerrDineen) May 12, 2019

Guess Every got his angst out since he shot a 65 on Friday eventually leading to a T2 behind winner Sung Kang.
That sounds like Every is now in a good place since having issues with "blackouts" back 2016.
Every told reporters he began having what he described as "blackouts" over the ball during the 2015 Hyundai Tournament of Champions. "You freeze over it [a shot] and you tense up and nothing, you can't … it's hard to release the club when you're doing that," Every said.
"After I won here last year, I went through this, I guess, a funk — kind of like blacking out over the ball. I hit these foul balls with my driver, and you just can't compete out here when you're reloading on the tee and then that stuff builds up. Like, you hit one and then it's in your head and it's hard to forget them."