Tour Caddie Trey Bilardello Shoots 'At Least' 194 In U.S. Am Qualifier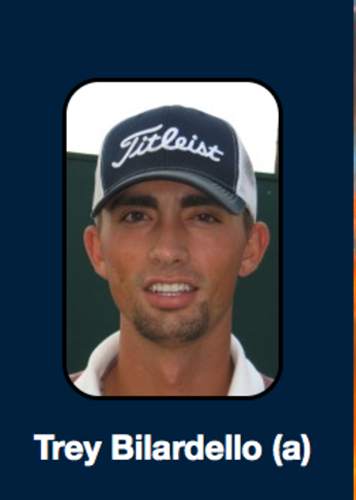 PGA Tour caddie Trey Bilardello submitted quite the alarming scorecard during a U.S. Amateur qualifier. Currently a looper for Tour pro Matt Every, Bilardello drew suspicion for his play–and that his preposterous 194 score was too low. GolfDigest.com's Joel Beall provides the sordid details. This was for 18 holes.
According to Darin Green, director of rules & competitions for the Florida State Golf Association, the 194 was incorrect … on the low end. Bilardello's actual score was 202, with pars on his first two holes and one on the final.
"There's a glitch in our online scoring system," Green told Golf Digest. The issue prevented individual hole scores greater than 19 from being submitted.
How did a 2.2 handicap hand in a 202? Green would not comment on what happened, only stating, "The 202 was the score given to us and signed." But on Tuesday afternoon, the FSGA reversed its decision, disqualifying Bilardello after the event had ended.
Multiple sources told Golf Digest that Bilardello, starting on his third hole, began deliberately missing shots, particularly around the green. What triggered this reaction, or the motive behind it, remains unclear. But Bilardello's group was the first off Mayacoo Lakes' second nine, and his pace held up the rest of the field. The USGA confirmed Bilardello's actions, stating they were "making a mockery of the game."
"His disqualification was deemed appropriate as a result of the individual's failure to show consideration for other players—deliberately playing away from the hole to run up his score," Major said.
This is not meant to be mean but this guy at a different site started par par and finished with a par. Signed for 194. Kudos for sticking it out but that is special pic.twitter.com/KRum76eum1

— Justin Hueber (@jhueb) July 15, 2019
Kristian Fortis, an incoming freshman at La Salle University who played with Bilardello, told the Golf Channel Bilardello self-sabotaged his round.
"After the first nine, he said that he wanted to shoot the highest recorded score in USGA history," Fortis said. "He just did not care. He was really rude to a lot of the officials, too. Something was off."
Yeah, Bilardello.
He's had run ins with the law before as well.
An online search also reveals that Bilardello was arrested in 2014 in Royal Palm Beach, Fla. on a charge of first-degree domestic battery by strangulation. 
Nice…