Valspar Championship Illustrates What Happens When Your PGA Tour Event Is Cancelled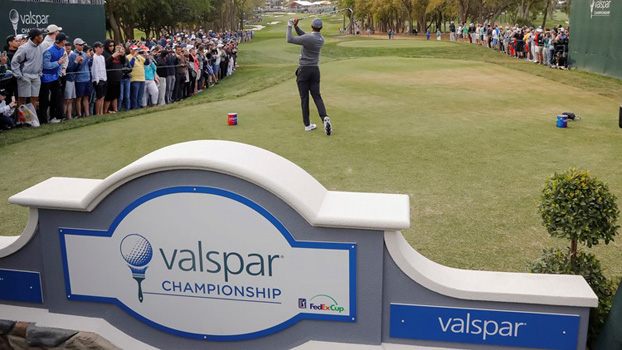 The Valspar Championship is part of a newly-revised cancelled schedule through the PGA Championship (maybe just postponed). On the surface, most outside of the area feel sad but probably don't realize the impact a cancelled Tour event has on the local economy.
GolfDigest's Dave Shedloski describes how the Valspar Championship is dealing with their cancellation–which no doubt mirrors every other tournament's issues upon vanishing from the schedule.
"Everyone was taking an hour to be sad, and then we got to work because when you put it in perspective, this was the right decision," said Tracy West, tournament director of the Valspar Championship, one of several tournaments that was canceled due to the growing threat of the COVID-19 virus that has spread to 135 countries.
With its $6.9 million purse, the tournament was expecting a fairly strong field led by Brooks Koepka, Justin Thomas and Dustin Johnson, Americans ranked Nos. 3, 4 and 5 in the world, respectively, and also including past champions Jim Furyk, Paul Casey (winner the past two years), Luke Donald and current U.S. Open champion Gary Woodland.
"In the end, this is a golf tournament," West said. "We understand there are bigger things going on, things we need to consider for the welfare of everyone's safety and health. We know that lives are being impacted everywhere—the economy and industries and things we kind of take for granted. As much as we are personally saddened by this, everyone associated with the tournament and the community at large gets the big picture."
The tournament annually draws 120,000 or more spectators a year, some of whom are guests of Sherwin-Williams, the parent company of Valspar, or one of the other 180 sponsors of the event. Even if only half of that figure purchased daily tickets, which average $49, the tournament stood to make nearly $3 million from ticket sales (and the half estimate is likely low). Throw in parking, concessions and merchandise, and the loss easily reaches eight figures.
Obviously, the trickle-down affect is vast and deep. Charities who count on the annual revenue are especially hurt. Local vendors will certainly feel it as well. Hopefully, this will end sooner than later but until occurs, prudent thinking and common sense are always our best allies.