Was Vanity The Reason For Brooks Koepka Weight Loss?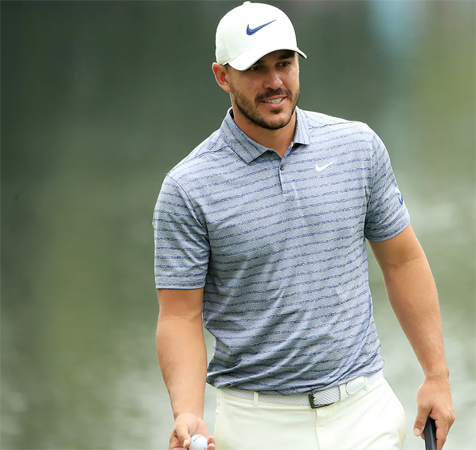 Most may know about Brooks Koepka's recent weight loss . Yet, the fitness buzz was strangely coy about the reasons.
Golfweek's Eamon Lynch reports on Brooks alluding to the explanation behind said weight drop at the Masters press conference yesterday.
The reigning PGA Tour Player of the Year attributes that to some minor health issues that began at the Players last month. "Just had a bunch of blood work and trying to figure out what was going on.  The diet I was on was probably not the best," Koepka admitted. "I was like 1,800 calories a day.  I mean, you're not going to be in the best physical shape at that point. You look at somebody like Michael Phelps or somebody like that eating 6,000 or 7,000 calories by lunch time. But I wanted to do it and try to lose some weight, and maybe went about it a little too aggressively for just a long period of time and the intensity of what I was doing."
One possible reason for Koepka's intense effort to get lean: according to reports, the famously buff golfer will appear in the buff in ESPN's Body Issue, which will be released later this summer.
Koepka says he hasn't been in the gym or lifted weights in three weeks.  The week of a major is usually a normal workout week for him, but not this time. "This will be more of a relaxing week," he said, making him about the only contender in the field who feels that way.
So weird if indeed a mere photo-shoot-vanity was the main reason behind going skeletal.
GolfChannel's Brandel Chamblee offers up a hotter sports opinion.
"It's the most reckless self sabotage that I have ever seen of an athlete in his prime."