What Does Professional Golf Do In The Meantime?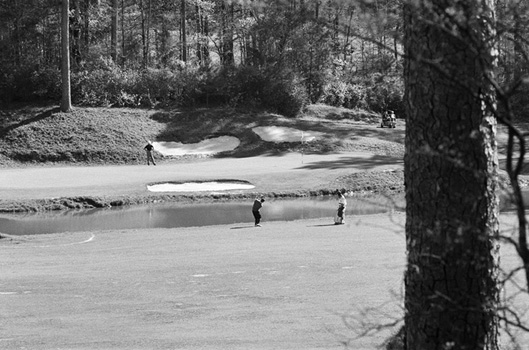 Professional golf is affected by the Covid-19 Social distancing edict as much as other major sports. No events scheduled up to the Valero Open (for now).
One can watch classic old matches shown on GolfChannel (Shell's Wonderful World of Golf is a good escape). Of course, you can still play golf (and should) in the interim.
Thus, what are we faced with for approximately the next two months (at least) with no tournament play? Golf.com's staff compiles a list of questions to ponder.
1. Does the Official World Golf Ranking freeze?
Because time is progressing without any world ranking points available for the foreseeable future, the world rankings will still fluctuate. That is, unless they decide to put a "freeze" on the rankings.
When reached for comment on the situation, a representative told us "all these matters are under discussion." So while there are no plans in place just yet, it is plausible that a retroactive freeze occurs.
While Rory McIlroy's stay at No. 1 might extend for quite some time, there may be an asterisk in the record books depending on how this situation plays out.
2. What will Golf Channel do during golf's hiatus?
There will be no studio shows "for at least a few weeks," according to a representative from Golf Channel. Other than that, they "are working to determine (their) programming plans for the next several weeks."
5. Can PGA Tour pros play on mini tours to stay sharp?
There's nothing that says these guys can't play on mini tours during the stoppage at golf's highest level. As independent contractors, they aren't beholden to limiting their play to the PGA Tour (this isn't the PGL, after all). So far, there are a handful of regional mini tours out there still operating, but it remains to be seen if any players take their talents to the minor leagues during the stoppage.
6. The CDC no-congregating recommendation goes out eight weeks; does that mean those tournaments in that span will be canceled as well?
You'd have to expect that Tour events will be canceled during that window, but after their slow response to canceling the Players Championship, it's tough to say. It really all depends on how swiftly the pandemic sweeps the nation.
If there are some positive strides made throughout the rest of the month, maybe pro golf is reintroduced with a no-fans policy after the Masters as we ease back into normalcy. Or maybe the situation worsens and we see a shrinking golf calendar. The PGA Championship falls at the tail end of that eight-week window recommendation, so there is a serious possibility of the second major of the year not happening as scheduled as well.
Everything is fluid right now, so be patient and fill time playing your rounds. Those worried about sitting closely to a fellow golfer in the cart could even reacquaint themselves with the beauty of walking.