What's Next When You Lose Your Tour Card?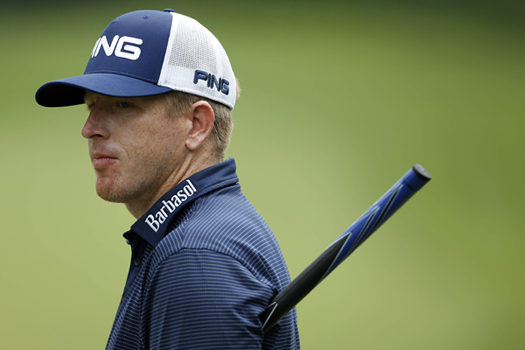 Getty images
For a pro golfer, owning a PGA Tour card is just about priceless. It allows the players to better map out their schedules, receive potentially more endorsement bonuses and makes you feel like one of the world's chosen few to play on the sport's highest level.
But what happens when for whatever reason, that card disappears, leaving the player wondering "what now?" GolfWorld's Joel Beall paints a revealing insight into various Tour pros who had then lost that Willy Wonka gold card–some by a scant one measly shot over an entire season. Tour pros Martin Piller, Scott Langley, Roberto Castro and Willy Wilcox describe their feelings of frustration, confusion, what now and what if.
The number was 5,509. That's how many strokes Martin Piller took on the PGA Tour last season. He needed 5,508.
The shaved stroke could have come at Mayakoba or Palm Springs. It would have done the trick in Dallas or Houston as well. Without a doubt, it was the difference in Greensboro. Piller entered the regular-season finale, the Wyndham Championship, 124th in the FedEx Cup standings. The top 125 players advance to the postseason; more importantly, they keep full tour membership the following year.
"I thought I was in good shape," says Piller, a Texas native whose wife Gerina plays on the LPGA Tour. "I was two under through two days. That felt like it was going to be enough."
It wasn't. Piller missed the cut by one shot. Nick Taylor and Harris English, both on the outside of the top 125 to start the Wyndham, made the weekend, grabbing enough points for playoff invites. Piller dropped to 126th.
One shot. One shot and Piller would have kept his card, and the splendor and security that come with it. Instead the 33-year-old is here. What "here" is … well, it's tough to explain.
"To be honest, I'm not sure how to describe it," Piller says.
One shot. That's 18 one thousandth's of a percent. Golf really is the last of the democratic meritocracies. No fudging the numbers. You're either achieve the desired goal or not. Even by one shot out of 5,509.