Why Rory McIlroy Wants To Postpone The Ryder Cup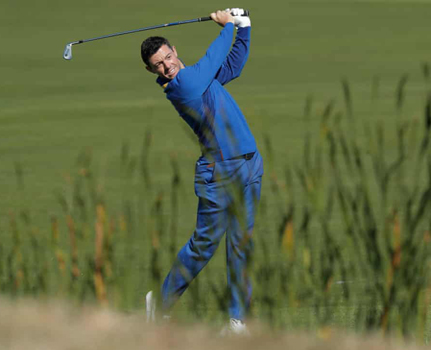 Rory McIlroy is one of the stalwart Ryder Cup players who isn't enthused about playing the event without the usual loud partisan galleries. So much in fact that he's rather postpone the event until 2021 than play with zero galleries. It's hard to argue as the best part of the Ryder Cup is the hometown crowds who openly root for the home team. The Guardian has the details.
"It wouldn't be a great spectacle, there'd be no atmosphere."
"I have a pretty strong view on this. I get the financial implications for everyone involved … there's a lot that goes into putting on the Ryder Cup that people don't probably know or appreciate – but having a Ryder Cup without fans is not a Ryder Cup.
"For me I would much rather they delay it until 2021 than play it at Whistling Straits without fans. And that's from a European going to America, knowing that I'm going to get abuse!"
McIlroy, who has previously said he felt more pressure playing in the Ryder Cup rather than in majors added: "Obviously it would be better for Europeans to play without fans because we wouldn't have to deal with some of the stuff that you have to put up with – but at the same time it's not a Ryder Cup.
Tommy Fleetwood, who went 4-1 at the last Cup chimes in.
"It doesn't seem right," Tommy Fleetwood, who went 4-1 in his first Ryder Cup appearance in 2018, said in an interview with the Golf Digest podcast. "It sounds strange to have a Ryder Cup [without fans], which I think so much of what makes that event what it is … you talk about guys that have played the Ryder Cup and they talk about not being able to put the ball on the tee, or the feeling that they have.
"Is the pressure the same [without fans]? I don't think it can be if nobody is there. That's what makes it. Sixty, Seventy thousand people watching and there are only four groups on the golf course. It's amazing, and it massively makes the Ryder Cup what it is."
Playing Tour events without galleries is a strange look but a Ryder Cup sans loud fans is just hard to fathom and takes out maybe the best allure to watch. In addition, it's currently scheduled right after the U.S. Open. How much gas will the participants have immediately after enduring the typically toughest setup for a major?