Wolff Credits New Caddie Lohmeyer For First Pro Win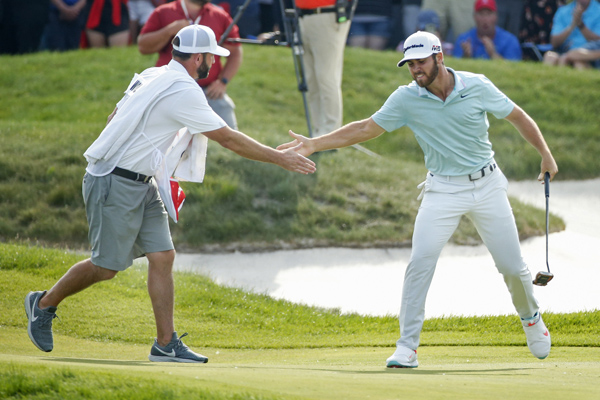 Matthew Wolff is a very good stick. He's also wiser beyond his precocious 20-years. Yesterday, he offered big props to his new caddie Steve Lohmeyer for providing the proper support for Wolff's first win as a pro at the 3M Open.
Wolff had chosen Rory McIlroy's longtime caddie J.P. Fitzgerald to navigate the unfamiliar courses. However, that lasted one event.
GolfWeek's Forecaddie has the details of Matthew's new marriage with Lohmeyer.
On the bag instead was a former assistant pro-turned looper, Lohmeyer. Wolff credited the former Kent State golfer for keeping him loose by talking NBA free agency, among other things.
Now, before anyone makes too big of a deal about Fitzgerald's short stint and the lost dollar signs he must be seeing in his dreams, the pairing seemed odd the moment it began.
It was an arranged marriage, undoubtedly put together with sound intentions as the 20-year-old Wolff finished up his college season and his team was tasked with finding an experienced bagman to guide him on the PGA Tour.  Fitzgerald's long run with Rory McIlroy made him the top name on the caddie free agent market, but it just didn't work for Wolff and the lad made the tough decision to go another direction with only a few chances left to possibly secure a PGA Tour card.
It's another example why you can't fake chemistry especially with so much on the line.