Zack Sucher Admits Why Even Second Place Is A Life Changer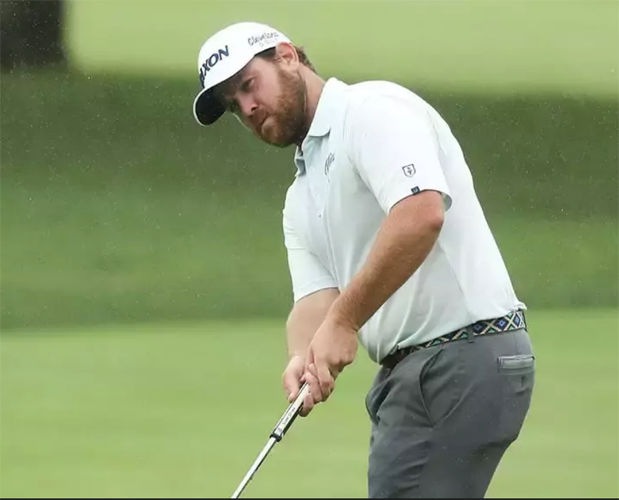 Zack Sucher (soo-kur) is one of those Tour journeymen who's background story makes him easy to root for. The type of rags-to-almost-riches saga that traveled a long way from literally no income.
GolfDigest.com's Brian Wacker has the heartwarming details of a player who had plenty of reason to doubt himself but never gave up.
With birdies on four of his final six holes at TPC River Highlands, including a chip-in to see par on the last, the 32-year-old recorded his best-ever finish on the PGA Tour. It was also the biggest payday of his career, by a lot.
Sucher's runner-up netted him $633,600. Prior to Sunday's final round, he'd earned just over $850,000 in a career that spanned a half-dozen years mostly on the Web.com Tour (now the Korn Ferry Tour).
"It's life changing, to be honest," said Sucher.
"To be honest, I'm not sure what all this does for points-wise, for next year," Sucher said. "I don't even know how that works. I know that like two months ago we had credit card debt. So I know we don't have that anymore.
"Yeah, this is unbelievable."
In 2017, his second year on the PGA Tour, he missed the cut 11 times in 14 starts, battling ankle problems along the way that were severe enough that the injury also started to affect his knee. After the 2017 Travelers, Sucher underwent surgery and took a medical extension.
It would be another 13 months before the University of Alabama Birmingham alum and Hooters Tour player could swing a club. He also had to wait seven months for the PGA Tour's disability policy to kick in.
"We had seven months with no income at all coming in two years ago," Sucher said. "During that, we had to take out some credit cards."