2020 DFW Passbook and AVIDGOLFER Magazine Subscription
*Please Note, Important Info:
In an effort to keep our staff and their families safe, AvidGolfer & iDealGolfer will close our front office to customers at this time. We will gladly ship your orders and golf balls for passbooks to your home address with a paid $8.99 S&H fee per passbook. Please mail your golf ball coupon with a check/money order for the fee, include contact information, shipping address and an email for tracking. If you would like to pay with a card, please include a phone number where we can contact you. Shipping will be processed 2x/weekly.  Thank you for your patience during these hard time and know we appreciate all of our customers!

Our websites are available to purchase 24/7 and We anticipate reopening to the public for sales and golf ball redemptions in the next 60 days, depending on the climate. Stay safe and if you have any questions or concerns, please email support@myavidgolfer.com
All pre-order passbooks have shipped. You MUST RECEIVE your passbook before you can pick up the free balls and glove, there is a coupon in the book to bring for redemption. Free glove with Nov. and Dec., or special offer orders only.
COUPONS NOW VALID! Both order types include physical passbook with golf coupons.
$59.95 Price includes digital magazine and $69.95 Price includes printed and mailed magazine copy.
INCLUDED WITH 2020 AVIDGOLFER DFW PACKAGE, 2 Dozen Srixon Soft Feel Golf Balls! Available while supplies last.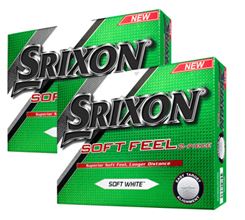 Passbooks valid starting 1-1-2020 and expire 12-31-2020.
Over 50 Rounds of Golf
Savings over $1000! Seniors save over $500!
+ New for 2020 – TopGolf 30 Minute Lesson w/PGA Pro! $45 Value, FREE!
+Choice of Srixon Golf Balls, 2-dozen Soft Feel or 1-dozen Q-Star. $40 Value, FREE!!
Paid S&H required for balls; Free pick-up option in Irving, TX, Mon.-Fri.
+NEW for 2020 – Fuzzy's Taco Shop, FREE Burrito! A $7 Value!
+30-minute Lesson with TopGolf PGA Pro!
+Stay and Play at Links at Land's End, Double Occupancy required, off Lake Fork known for Bass Fishing – Just over an hour drive!
+Hill Country special round at Wolfdancer in Lost Pines!
+12 months AVIDGOLFER Magazine digital subscription; Printed subscription available by mail for $10 more.
 VIEW THE COURSE LIST FOR 2020 PASSBOOK, CLICK HERE.
3 NEW COURSES: Irving Golf Club, Firewheel Bridges Course and Rusted Rail Golf Club
BIG SAVINGS: More than $20/off per Round at 14 Courses!
50+ ROUNDS at 46 Courses with 17 weekend rounds available! GOLF-GOLF-GOLF!
Shipping and Handling Options:
FREE Shipping* for just your passbook, Customer to pick-up your golf balls and leather glove at the AG Office

AFTER

passbook is received, available hours Mon.-Fri. 9 AM-5 PM, in Irving, TX. Coupon from inside of passbook required
Optional $13 for UPS delivery of Passbook, 1 Dozen Q Star Balls and Leather Golf Glove, +$59.95 passbook, Final price,  $73
Optional $18  for UPS delivery of Passbook, 2-Dozen Golf Balls, and Leather Golf Glove, +$59.95 passbook, Final price, $78
Books are in stock and orders ship within 2 business days. All orders with paid tracking will be sent with UPS , FedEx or USPS tracking. Please allow up to 7 days delivery for delivery once mailed. Express delivery options available at additional customer cost, please contact our office by phone for more info.
*Free Shipping option required that you must receive the passbook first, coupon inside required to redeem for golf balls and glove in-person. Coupon must be presented and surrendered for each passbook as free gift product are received. Selection and options available on a first-come basis.
Customer must use within restrictions and state they have an AG coupon at time of booking or course reserves right to refuse discount. Listed fee and use of cart required. Not applicable to be combined with any other discounts, programs or leagues.
Returned product must be in original, unused condition with all coupons in tact. Customer is responsible for paid, trackable returned order. AG approval subjective to all returns, please allow up to 3 business days for refund to process.
BEAR CREEK GOLF CLUB-EAST
BEAR CREEK GOLF CLUB-WEST
BUFFALO CREEK GOLF CLUB*
CLEBURNE GOLF LINKS
COUNTRY VIEW GOLF COURSE
COWBOYS GOLF CLUB*
COYOTE RIDGE GOLF CLUB*
FIREWHEEL GOLF PARK - LAKES COURSE
New! FIREWHEEL GOLF PARK-BRIDGES COURSE
FIREWHEEL GOLF PARK-OLD COURSE
GRAPEVINE GOLF COURSE
HERITAGE RANCH GOLF & COUNTRY CLUB*
HIDDEN CREEK GOLF COURSE
New! IRVING GOLF CLUB
LAKE ARLINGTON GOLF COURSE
LAKE PARK EXECUTIVE
LAKE PARK GOLF COURSE
MANSFIELD NATIONAL GOLF CLUB
OAK HOLLOW GOLF COURSE*
OESTE RANCH GOLF CLUB*
OLD BRICKYARD GOLF COURSE
PLANTATION GOLF CLUB
PRAIRIE LAKES GOLF COURSE
RIDGEVIEW RANCH GOLF CLUB
RIVERCHASE GOLF CLUB
RIVERSIDE GOLF CLUB
New! RUSTED RAIL GOLF COURSE*
SHERRILL PARK Golf Course NO.1
SHERRILL PARK Golf Course NO.2
SOUTHERN OAKS GOLF CLUB
SPLIT RAIL LINKS AND GOLF CLUB
SUGARTREE GOLF CLUB*
TANGLE RIDGE GOLF CLUB
THE BRIDGES GOLF CLUB*
THE COURSES AT WATTERS CREEK*
THE GOLF CLUB AT FRISCO LAKES
THE GOLF CLUB AT THE RESORT*
THE GOLF CLUB FOSSIL CREEK
THE GOLF CLUB OF DALLAS*
THE GOLF CLUB TWIN CREEKS
THE LINKS AT LAND'S END - STAY AND PLAY FOR 1-REQ DOUBLE OCCPCY
THE TRAILS OF FRISCO GOLF CLUB*
THORNTREE GOLF CLUB
TIERRA VERDE GOLF CLUB*
TOUR 18 GOLF COURSE*
TURTLE HILL GOLF COURSE
WATERCHASE GOLF CLUB
WATERVIEW GOLF CLUB*
WHITE STONE GOLF CLUB
WOLFDANCER GOLF CLUB*-Hill Country Course
Weekend Rounds available at courses marked with *