AVIDGOLFER YouTube Channel Contest-Oct 2019
October Subscriber Contest* on YouTube:
Search AVIDGOLFER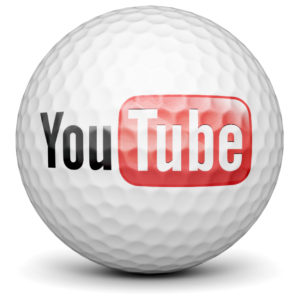 Easier than a Mulligan!! Find & Follow!
3 SIMPLE STEPS and You're AUTOMATICALLY Entered:
1) Search AVIDGOLFER on YouTube and SUBSCRIBE
2) Watch ANY video on our channel
3) Leave a comment for us!
That's ALL and your name is entered in a raffle to win a Foursome at Trophy Club, valid through 12/31/19!
CLICK HERE to Visit the AVIDGOLFER YouTube Channel Now! 👍
Please see all official rules and details below.
OFFICIAL RULES: Contest runs through YouTube online until 10.27.19 at 12 AM CST. Winner will be announced through digital channels before Nov. 1, 2019 and by responding to the subscriber comment left during the contest. Subscriber will be responsible for answering the reply comment and providing contact details to send prize certificate to winner. Prize may be picked up locally at AG office, coordinated through staff, or it can be mailed to address submitted by winner. Prize certificate is Foursome for Trophy Club Country Club, 1 Trophy Wood Drive Trophy Club, TX 76262, valid Tuesday-Thursday only. Reservation required, available up to 2 days in advance. $25 cart fee required per person. Dress Code- collared shirts, no denim and soft-spike shoes only. For any additional questions, please contact support@myavidgolfer.com