Cover Story – Ballin' Out

For years Titleist has been known as the king of the mountain when it comes to golf balls. From the Tour Balata, to the Professional, to the release of the Pro V1 in 2000, it seems Titleist has always been on the forefront of technology. Over the years, other companies have entered the sweepstakes for professional and amateur golfers to tee up their products. Callaway, Bridgestone, TaylorMade, and Srixon all have players on tour that play their product. Even Nike took a run through the golf ball industry, when they realized they could utilize mega-star Tiger Woods to help market their ball. Nike has since discontinued making equipment, sending Tiger to Bridgestone, although you still see a who's who of the world's top players sporting the swoosh on their apparel and shoes.
In 2016, The New York Times estimated that Americans lose somewhere in the neighborhood of 300,000,000 golf balls per year. Assuming all of them were Top Flite XL Distance, which has long been the gold standard for the…ahem… "frugal" player, that would be about $540 million in lost balls, assuming they're all playing Titleist Pro V1x, that would up the ante to a staggering $1.19 BILLION in lost nuggets. And that's just in the United States. In reality, that number falls somewhere in between, as we all know plenty of players that use inexpensive balls and just about all of us have that one guy in the foursome that thinks he's Rickie Fowler and wouldn't dream of ever placing anything but a premium ball atop his tee.
Over the last several years the market for discounted and boutique golf balls is gathering momentum. Players are looking for alternatives that perform as well as the premium, but are more economical, because let's be honest, nobody wants to plow through a $50 box of balls if they're not flushing it that day, and the 300,000,000 number that the NYT reported means there are plenty of players doing exactly that. Even the best players tend to lose a couple a round, and if they don't actually lose it, some of the premium balls nick and scuff so easily, a lot of times you have to retire them after a tee shot finds a bunker, tree, or heaven forbid, a cart path. If you do the math, that means if you lose or "retire" 3 Pro V's a round, at $4 a pop, and you play once a week, that's 12 balls a month gone, or $48. That's a whopping $576 dollars a year.
Have your attention now, don't we?
As the market continues to grow, options are becoming more readily available. Now, these brands are not necessarily available at the local pro shop or big-box sporting goods store, so you need to plan a bit. Most of the balls in question are predominantly sold online, and that's part of the reason the cost stays low.
If you're a golfer that uses social media on a regular basis, you've probably noticed that sites like Facebook, Instagram, and Twitter use algorithms and your search history (sometimes creepily) to determine what kinds of interests you have. That's why if you're searching for tee times, reviews of new equipment, and other golf related inquiries, you'll routinely see advertisements for companies such as Vice appear on your timeline or newsfeed.
Vice Golf was founded in Germany in 2012 by the duo of Ingo Duellmann and Rainer Stoeckl. The company started selling their product first in Germany, later expanded into other parts of Europe, and entered the United States market in 2015. Since then, the company has seen sales increases across the board. Vice produces 5 different models of balls, from the Drive, which retail at $14.95 a dozen, and can fall to $10.95 a box if you purchase 5 or more, to the Pro, the Pro Soft, and the Pro Plus which start at $34.95 and drop to as little as $24.95 with a 5-box purchase. The lower priced Drive features 2-piece technology, the Pro Plus is the "tour" style four-piece ball. In addition, Vice recently inked a deal to become the official golf ball of the National Basketball Association, which means consumers can now get Vice balls complete with the logo of their favorite NBA squad. The company also offers personalization, and when we say personalization, we mean it. This isn't just adding an initial or two on the side. With Vice, you can add logos, photos, or just about any text you can think of, and it can be done in a matter just a few clicks online. An interesting and fun way to make your golf ball your own.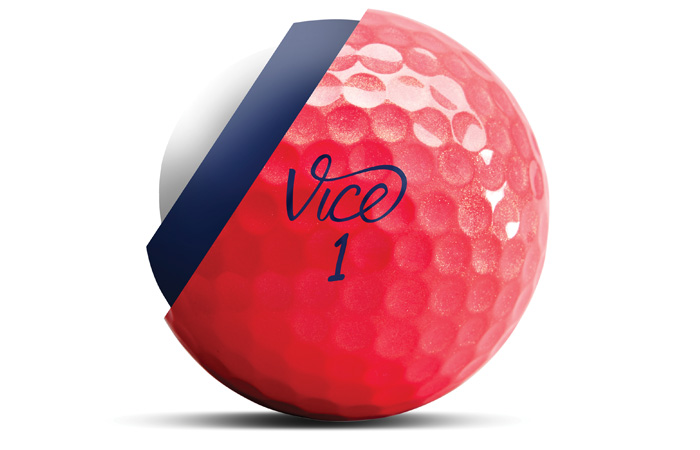 Another company that has sent ripples through the ball market is Snell Golf. Dean Snell, the President and CEO, undoubtedly has the most impressive pedigree of any owner we researched for this piece. Snell was the co-creator of the original Pro V1. If that's not enough to convince you Snell knows what he's doing, he also helped develop the Burner, Noodle, Rocketballz, and PROJECT (a) in 18 years at TaylorMade.
When AG demoed the Snell balls, believe it or not, we felt as if we got a little more performance from the three-piece black model rather than the four-piece red ball. It seemed to us the black had just a little bit more feel around the greens and compressed a little more with wedge shots. The red was fine as well, but those of us who hit the red felt they were a little firm, especially off the tee. Overall, we gave the nod to the black. However, we couldn't find any reason why either wouldn't be just fine for the average handicapper. Good value and solid performance. When AG spoke with the Director of Marketing for Snell, Jason Almeida, he was boastful that the company was able to accomplish so much with minimal overhead and around 20 employees.
"Our motto has always been if you grow too fast you make mistakes." Almeida said. "We're trying to be true to who we are, take good care of our customers and not make any mistakes along the way. We're a close-knit group."
When it comes to expansion and sales, Almeida threw out some staggering numbers.
"In 2016, we grew 400%, and last year we were up another 100%. And that was year two and three." Almeida said. "That's encouraging, because year three is huge for businesses. We're not trying to grow crazy, and do other products, we do golf balls. We have one focus."
When it comes to the big-boys of golf ball production, of course you've heard of Titleist, and at some point, you've likely come across some Bridgestone or TaylorMade balls. Callaway has also been in the golf ball manufacturing game since the turn of the century, in fact, their first ball was released in 2000 about four months before the debut of the Pro V1.
According to GolfDataTech, the industry standard in calculating market share, Callaway is the fastest growing major golf ball brand. With 30 staff professionals on their roster, including players like Phil Mickelson and Sergio Garcia arming themselves with Callaway balls, it's easy to see why the amateur would feel confident teeing them up. The latest version of the Chrome Soft and Chrome Soft X feature a nanomaterial called Graphene that was discovered in 2004 and won scientists Andre Geim and Konstantin Novoselov the Noble Prize in Physics for their research. That's not something every manufacturer can brag about.
"In the data, we're not seeing a lot of impact from those companies. What is fair to say, is that the landscape is different in terms of other places to get balls that would be described as less traditional. We have balls that cover the full range of price points with our product line. " Jason Finley, Callaway's Director of Brand Management said. "Where they're different is by selling direct, they're able to sell what they would consider to be a higher quality ball at a lower price."
Something we learned as we were putting this piece together, is that these alternative balls don't necessarily need to be of the discount variety. You may not be familiar with Dixon Golf. Dixon is currently the most expensive ball on the market. Retailing at $74.96 a dozen, Dixon's Fire model ball isn't exactly easy on the pocket book. However, there is a method to their madness and it benefits our environment. As we mentioned before, there are some 300,000,000 million balls lost on courses across the United States annually. Some of those are recovered from water hazards by divers, refurbished and resold, but many slowly bleed chemicals and other toxins into those hazards and forests surrounding the courses. Just this last year, as Chester Ditto evolved into the Texas Rangers Golf Club, you could see the old yellowed balls littering the property as they moved earth around for the redesign. Not so good for the environment.
While Dixon hasn't mastered the biodegradable golf ball, they have done a lot of R&D coming up with an eco-friendly ball that uses earth salts to give the ball proper weight, and an exterior made with an organic polymer that can be repurposed into things like AstroTurf after the ball is retired.
Bridgette Larkin, the Public and Community Relations Manager for Dixon gave us some insight into the company's strategy: "We tested at Arizona State University, and we opened up some golf balls, we found that they had mercury, lead, tungsten, and then those balls leak those heavy metals into the environment." Larkin Said.
In addition, Dixon uses materials such as SEC certified bond paper and recycled Kraft paper in its packaging. It's the tree hugger of golf balls, but we found that they performed very well. In fact, the Dixon Wind ball recently set the Guinness Record for the fastest flight speed off the tee. So, if you're looking some extra distance, it couldn't hurt to give it a shot. As with some of these other companies, Dixon is available exclusively online. Being a relative unknown, the company needed a way to get their ball into players hands. The company, based out of Phoenix, used what they call the "Dixon Challenge" at local charity events. Basically, the company invites players at these tournaments to test their product against whatever ball they normally play, and if the Dixon outperforms its adversary, the player would take home a sleeve and a gift card. Not a bad concept to raise brand awareness. The Dixon business model has even attracted some noteworthy celebrities who have started championing the product. Most notably, actor Don Cheadle, who contacted the company on his own expressing interest in the product. In addition, Josh Duhamel uses Dixon balls, as well as Kevin Sorbo. I mean, it couldn't hurt to have Hercules endorsing your product, right?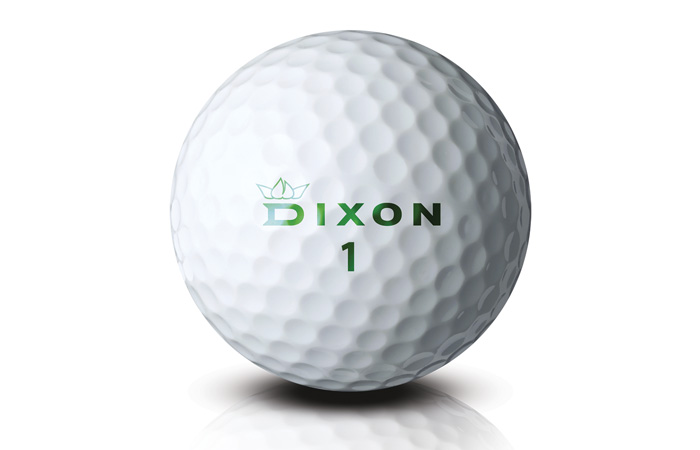 Despite some success attracting new players to use their product, the company doesn't have any plans to be available in stores anytime soon.
"We've been reaching that everyday golfer, so we don't really feel the need to go into retail. It's been very successful for us." Larkin said.
Another of the high-end boutique balls is the XXIO (pronounced zek-si-oh). This ball has about the same price point as the Titleist Pro V1, and as their irons and woods do, their ball caters to lower swing speeds. Player's who swing in the 90-100 mph range could see some improvement, but at the same price as the Pro V, who is going to stray from the known commodity?
One of the primary differences between the heavy hitters and these lesser known start-ups is the disparity between their R&D departments. When talking about Titleist, Callaway, TaylorMade and some of the other major purveyors of golf balls, they have more people working R&D than some of the smaller companies have employees. Regardless of what your preference may be when it comes to the products, it matters. The larger R&D departments will likely find the newer technology before the smaller ones, and then patent that tech to make sure other companies can't poach it later on down the line.
Take, for example, Costco's Kirkland Signature brand ball that was all the rage in late 2016 and early 2017. Yes, the four-piece ball got great reviews. From players, from testers, from just about everyone. And at $29.99 for two dozen, it's easy to see why they flew off the shelves. However, the publicity didn't sit well with Titleist parent company Acushnet as they reportedly sent a letter to Costco accusing the retailer of patent infringement and false advertising. Costco responded with a lawsuit, leading to another countersuit by Titleist's mama bear. It's still messy, with litigation expected to drag into 2019. Regardless of all the claims against one another, one thing that appears clear is the fact that Kirkland Signature brand definitely made the brass at Titleist a bit nervous, which seems to indicate the balls have something going for them.
If you're looking for a local company that peddles discounted balls, check out MG Golf. Based in Irving, I was first pointed to MG as a more economical alternative for gloves. I feel their DynaGrip Elite glove might be the best value in golf. It's a solid glove with great feel, and retails for just under $7. They're every bit as solid as the FootJoy Pure Touch, and those retail for a whopping $29.99 a pop. The MG Tour C4 ball features a 332-dimple design and comes with money back guarantee. If you don't like the ball, send them back (even used) and MG will refund the purchase price. So, it's basically a no-risk trial. And at $19.99 a dozen, they're less than half what you shell out for the top of the food chain brands.
Just a few weeks ago, myself and several others were invited to the media day at a local club which had just re-opened after a major renovation. In our group was a gentleman representing the Golf Channel. About halfway through the round, I mentioned this piece, and he immediately reached into his pocket and pulled out another brand I was unfamiliar with. This one was a OnCore ball. I must admit, I had never even heard of this one, but he swore by them. Of course, I asked him if I could play one for a few holes, and again I was surprised by the performance. They felt just like a premium ball, and at $35 a box, their ELIXR ball was a surprise. OnCore makes two other models as well, the Avant at $19.99 a dozen, and the Caliber at $29.99 a box.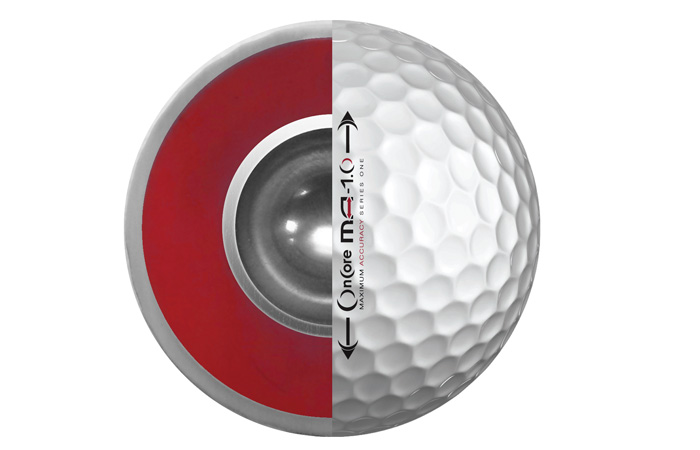 You may or may not ever see a tour star teeing up a Vice, Snell, or Dixon, but there is certainly plenty of evidence to suggest amateurs can find a use for these discounted and boutique balls. If you're a mid-handicapper that wants the most bang for your buck, then there's no reason you shouldn't at least investigate these products and give them a shot. For some of these brands, the investment is minimal. For some of the others, like Dixon and XXIO, the price may be a bit steep for the average Joe, but there is an alternative reason to seek these balls. They provide performance, and in the case of Dixon, they are better for Mother Earth. If that's something you believe in, then maybe that's a good avenue to explore.
The point is, regardless of whether you're a diehard Pro V1 guy, or you're the cheapskate of your group always seeking the next great deal, there is a ball for you. Options are more readily available, and you no longer need to take time out of your day to head to the local sporting goods store or golf shop to procure these products. You can order them direct, and as long as you have a few days, they can be brought right to your doorstep. It's a painless way to stock up on some ammo for a future round.
Options are a good thing. They can drive a marketplace, but there's certainly nothing wrong with brand loyalty, and the big boys in the industry will likely always have the biggest piece of the pie. Not necessarily because the product is light-years better, but because that's what we grew up playing. Titleist, Callaway, TaylorMade, they've all been in our bags for years, and if you're taking the "if it ain't broke, don't fix it" mentality, I can't say I blame you, but the next time you rinse a $5 golf ball, remember this piece, and remember there are alternatives.
Snell www.snellgolf.com
MTB Black $$$, MTB Red $$$
Vice www.vicegolf.com
Pro Soft $$$ (Discount at 3 and 5 boxes)
Pro $$$ (Discount at 3 and 5 boxes)
Tour $$ (Discount at 3 and 5 boxes)
Dixon www.dixongolf.com
Earth $$$$, Wind $$, Fire $$$$$, Spirit $$$
MG Golf www.mggolf.com
Tour C4 $$
OnCore www.oncoregolf.com
Avant $$, Caliber $$$, Elixr $$$
XXIO www.xxiousa.com
Royal Platinum $$$$, Royal Gold $$$$
Find Eli Jordan on Twitter @TheEliJordan, or follow AVIDGOLFER @AVIDGOLFERDFW