BREAKING: The Houston Open Lives! (we think)
HOUSTON — The Houston Open, a 72-year-fixture on the PGA Tour Schedule, on the critical list to return in 2019 as late as a week ago, recently got an unexpected double jolt of good news with help from Houston businessman and Astros owner Jim Crane and just as importantly a key Tour supporter, Duke Butler, in its bid to be keep its spot on the 2019 schedule.
The fate of the Houston Open, which is now lacking a title sponsor, a site to host the tournament, and a date on the 2019 schedule, has been in doubt for more than a year.
The combination of billionaire Crane and Texas native Butler, who has extensive connections with the PGA Tour, which would sanction any tournament extension, has left those closest to the Houston Open situation expectant the event will indeed survive next year and could even thrive under the new arrangement. Jim Crane announced last week he was interested in helping the hometown tournament stay alive for '19 and beyond, but what was unknown until this week was the behind the scenes support of his longtime friend, retired, influential PGA Tour executive Duke Butler.
Butler served as the tournament director for the Houston Open from 1978-1991 before going with the Tour, retiring in 2007 as Senior Vice-President of Tournament Relations. He has remained near the Tour headquarters since and has served as a consultant, most recently as President of the Frys.com tournament in Northern California. Reached at his Florida home, Butler said he preferred not to comment on any role in saving his home state tournament and working with his good friend Crane, but expressed great support for both.
With the tournament in trouble after Shell left as title sponsor in 2017, Crane and Butler have worked together on ways to save the longtime Southeast Texas  Tour event, which begun in 1946.
Butler first met Crane during a Houston Open pro-am two decades ago when he was still tournament director there and they have remained close since. Left uncertain is the role of the longtime tournament operators Houston Golf Association and executive director Steve Timms.
Timms said there was, "no tournament update at this time," on Tuesday, but did not answer how a new alignment with Crane and the PGA Tour would affect him personally and the HGA. When Valero Energy Corporation took over the PGA Tour's Texas Open as the title sponsor in 2012, it brought the tournament operations in-house from sponsoring Golf San Antonio and converted all Texas Open tournament employees to Greg Norman Productions, now Wasserman employees.
With the previously announced move of the Memphis Tour event to August to fill a WGC schedule spot once held by the prestigious event at Firestone Country Club, there is currently a Tour spot open the week before the 2019 U.S. Open, one Timms said in April the Houston Open would be happy to fill.
Escalante Golf, the owners of Houston Open site Golf Club of Houston, announced last month the tournament would not return to the location in 2019.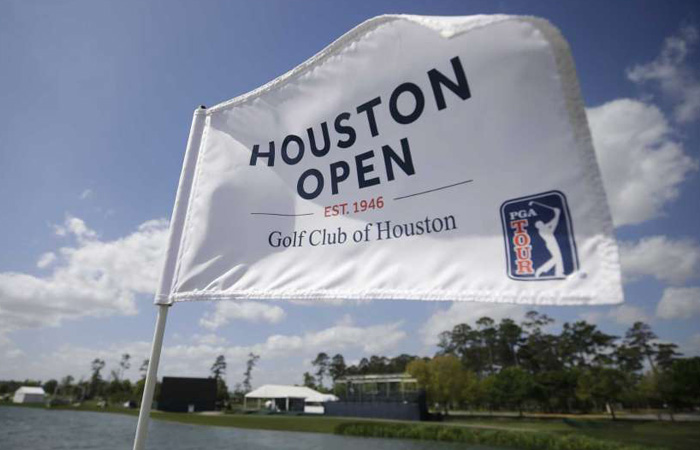 Both Crane and Houston mayor Sylvester Turner  have been outspoken in their support of returning the Houston Open to its one-time site, Memorial Park, close to downtown Houston, despite several logistical challenges in getting the course and the surrounding facilities PGA Tour ready for 2019. Butler played in and conducted tournaments at Memorial Park and said he knows every blade of grass at the City of Houston public facility. The PGA Tour has already conducted a World Golf Championship event in 2005 at city-owned Harding Park in San Francisco before the course was renovated and eventually became a TPC property
The Bryant, Texas native was a 1986 inductee into the Texas Golf Hall of Fame and played college golf at Texas A&M on a scholarship generated by an early Houston Open tournament.
But his greatest Lone Star contribution could be saving one of Texas' oldest PGA Tour events.
Submitted 5-10-18 by Art Stricklin