Adam Hadwin Says He Might Not Play If Flagsticks Ruled To Stay In Cup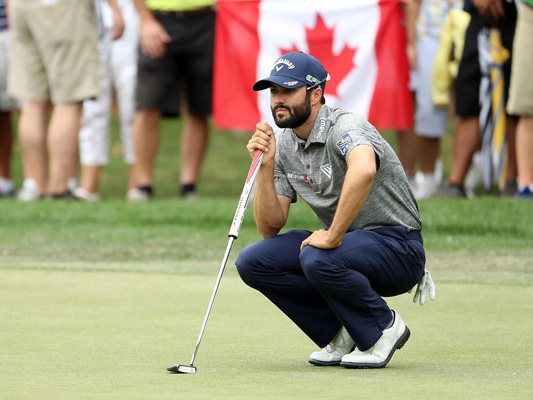 Adam Hadwin joins Scott Stallings by openly wondering if he'd continue play if certain COVID-19 rules are in place during Tour events. The The Tour's 27th ranked in Strokes Gained has issues with leaving the flagstick in while putting.
I get that a golfer's (especially for Tour calibre players) competency is all about comfort levels and omitting as much indecision and doubt as possible. Yet (again) those who are mentally tough and can persevere thru mental roadblocks are more apt to succeed than those who lean on excuses why their play suffers. In addition, everyone will have to adapt–so at least its a "level" playing field.
Golf.com's Josh Berhow reports on why Hadwin appears to throw up the white flag without even giving it an honest chance.
"Are we not going to be allowed to touch pins, or flags?" Hadwin said. "I putt with the flag out, so if we all of a sudden are going to be forced to putt with it in to not touch a flag, I'm going to have issues with that, and that might make me honestly rethink playing, because it changes everything."