What Are The Most Popular Golf Brands Used By College Golfers?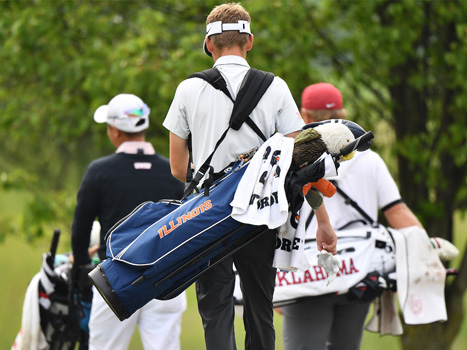 College golf programs are a important vehicles for equipment manufacturers to build brand loyalty. The theory is if NCAA golfers hit the sticks well, they may continue the trend when progressing to pro levels. As you can imagine, there are big incentives for equipment companies enticing college programs to go all-in on their sticks and balls.
GolfWrx.com's Brenden Ryan posts a survey of the most popular brands used by various college golf programs based on 61 college coaches surveyed .
Of the respondents, 64 percent believe it was ethical for coaches to accept money from club manufacturers, 99 percent believe that players should play whatever they want, and 87 percent preferred that the product should be fit properly. Only 1 percent (one respondent), suggested that they try to influence players and their equipment decisions.
Drivers
42 percent TaylorMade (10 colleges use exclusively)
23 percent Callaway
17 percent Titleist and Ping
PXG, Bridgestone and Nike combined made up 1 percent.
Irons
30 percent Titleist (7 colleges)
20 percent Ping
16 percent Callaway
14 percent TaylorMade
9 percent Mizuno
4 percent Srixon
3 percent PXG
Please note Miura, Cobra, Bridgestone and Nike were also mentioned, but made up less than 3 percent combined.
Wedges
34 percent Titleist (12 colleges)
21 percent Cleveland
18 percent Ping
16 percent Callaway
9 percent TaylorMade
Putter
34 percent Scotty Cameron (8 colleges)
24 percent Odyssey (including Toulon)
19 percent Taylor Made
17 percent Ping
2 percent Edel
2 percent Bettinardi
Golf Ball
33 percent Titleist (32 colleges) 
27 percent TaylorMade
25 percent Callaway
10 percent Bridgestone
5 percent Srixon
The biggest share in the exclusive category is owned  by Titleist golf balls with 32 of the 61 polled. No other category has more than 12.