Masters Winner Reed Explains Why He Doesn't Have An Equipment Deal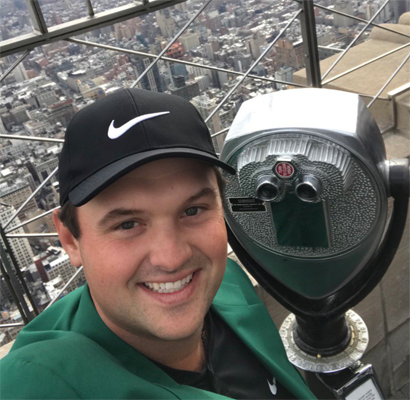 Patrick Reed is famous (or infamous) for going solo and dancing primarily to his own tune. He doesn't buddy up with many Tour peers. And, he doesn't buddy up to any equipment manufacturers either.
During a visit to Wall Street, Patrick enlightened CNBC viewers to why he would rather be an equipment free agent than contract up and have to play a particular brand of sticks.
GolfWeek's Bill Speros adds to the video…
"The biggest thing was I wanted to be different," Reed told the business network when asked about leaving Callaway Golf after last season. "It's hard to believe that there is one company that makes 14 perfect golf clubs and a perfect golf ball for every player."
Despite not having a club deal, Reed partnered with Nike as a clothing sponsor in 2018. He wore pink and not his traditional red on Sunday because of fellow Nike player Tiger Woods' association with the same color on the same weekday.
Reed has put together a mixed bag with a Ping driver, Titleist and Callaway irons, Artisan Golf wedges and an Odyssey putter. He used at Titleist Pro V1 ball at Augusta National.
"This has freed me up to use whatever equipment I want. On the equipment side, I'm just out there doing my thing. I'm using whatever I want to use," Reed said. "I'm able to put 14 golf clubs and a golf ball in the bag that I feel are the perfect fit for me. To do that and come out with a my first major, it was a risk. But it was a risk that was the right one."
I think its a marvelous idea if a golfer believes he'd rather choose whatever he or she wants rather than chasing the sponsor money. When you win (like the Masters) it easily triples the on-course winning purse of $1,980,000.
So maybe the best advice is go sign a decent apparel deal a la Nike to pad the bank account and put whatever you want in the bag without any restrictions or binding deals. Me thinks the feisty Reed might just know a little something, no?
Oh, in case you forgot this was Patricks last experience at the NYSE…
Patrick Reed is heading back to the NYSE today. Gavels, beware. pic.twitter.com/UqZsmMlHXl

— Skratch (@Skratch) April 9, 2018