After A Top-10 Finish, A.J. McInerney Chooses Q-school Over Tour Exemption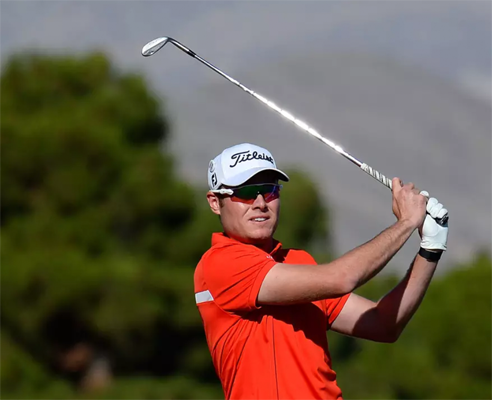 Talk about your storybook scenario…A.J. McInerney made good on his sponsor's exemption at the Shriners Hospitals for Children Open by finishing T10. That gives you an automatic invite to the next full field event which is this week in Mayakoba.
Except when the dates conflict with the Web.com Q-School. Thus, what A.J. decided to do may surprise some.
"Even with a top 10," he told reporters last Wednesday, the day before making his PGA Tour debut at the Shriners Hospitals for Children Open, "I'd still go to second stage."
The problem with going to Mexico is that McInerney is needed in McKinney, Texas, where he's hoping to advance through the second stage of the Web.com tour's qualifying school. Regaining Web.com tour status would give him somewhere to play for the upcoming season, while he would need to continue finishing in the top 10 to earn further Tour starts.
"I mean, this whole week has exceeded my expectations. To finish top 10 is just icing on the cake for me."
There's no doubt that entering the week McInerney would have settled for the top 10, the $150,733 check, and the difficult decision. But there was still a hint of uncertainty as he reconsidered the possibility after his round.
"I don't know what the scores are at. Which I think will be close to a top 10, which will get me into Mayakoba. But I have a flight at 6:30 tonight to Dallas for second stage of Q-school. So I need to figure out the best options for me there. But, yeah, right now I'm going to be on a Southwest flight at 6:35.