Branson, Mo. — A Backwoods Boomtown

Missouri businessman Johnny Morris built a national hunting and fishing empire under the title of Bass Pro Shops with his father and other local visionaries from his dad's humble ice and liquor store into the largest privately held outdoor shop in the country.
But the golf mecca he is currently constructing near Branson, Mo. – 40 miles from his hometown of Springfield – may one day eclipse, especially with golf destination travelers, what he has ever constructed for the hunting and fishing crowd.

Using the updated Big Cedar Lodge resort as his luxurious lodging headquarters, Morris, 69, is in the process of assembling the highest profile, and highest priced, golf architects in the country, all to descend on his scenic Ozarks mountaintop canvas to design what one national publication has already labeled as America's next great golf destination.

Taking a cue from fellow Midwestern golf visionary Herb Kohler, Morris is embarking on a multi-million dollar golf tourism quest to provide Branson and Big Cedar Lodge visitors the best and most scenic public golf destinations anywhere between the East and West Coast.

"We are building an experience unlike anything that's been done before that will bring golfers of all ages and skill levels together and create lasting memories," Morris said.

Morris and his wife Jeanie, are the first to admit they are far from avid golfers, although their son John Paul and nephew have taken up the game, but the lure of the outdoors and the chance to build another recreational empire, with the money to do it, has been too much to resist.

"One thing I know about John is he is always up for an adventure," Jeanie Morris said.

To get involved in the golf course business after taking over Big Cedar Lodge and the Buffalo Springs course, Morris relied on good friend Kohler. He built a business empire of his own with bathroom facets before turning his attention to creating Whistling Straits Golf Resort near his hometown in Wisconsin and later purchasing the Old Course Hotel in Scotland.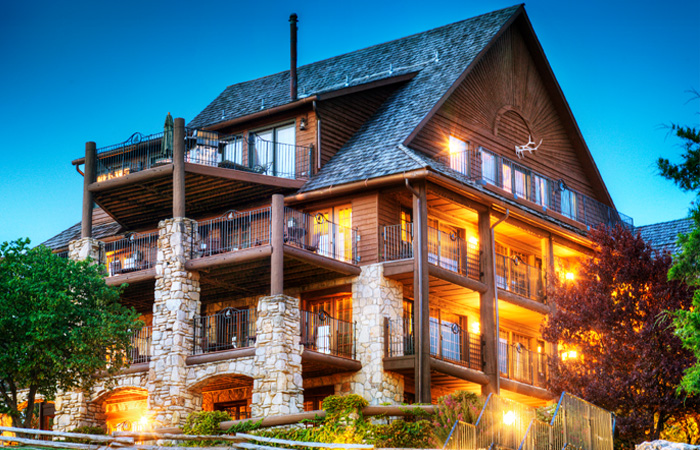 Kohler already had Pete Dye as his primary golf architect, but he vouched for golf rookie Morris with some of his influential friends in the golf business.

Golf architect Tom Fazio has already finished his hugely scenic work at Buffalo Ridge Golf Course for Morris, the current site of a Champions PGA Tour event. Gary Player recently completed his short course, the Player Mountain Top Course at Buffalo Ridge. Next up are Texan Ben Crenshaw and Bill Coore and their layout Ozark National, which will open early next year.

Still to come is the recently announced Tiger Woods championship layout, which would be his second in the U.S. The track is to be dubbed "Payne's Valley," named for native son Payne Stewart, which will also include a Woods-designed par 3 short course at Big Cedar Lodge.
It's Morris' ultimate "Build It and They Will Come" game plan on golfing steroids, all set in a scenic Missouri backwoods location with plenty of fishing and outdoor activities which made him famous to start with and is now funding a great deal of his new golfing zeal.

When Morris and Bass Pro Shops originally purchased Big Cedar Lodge located adjacent to the massive Table Rock Lake in 1987, he immediately fell in love with its beauty and natural setting and began to restore the facilities which were original mansions for two wealthy Missourians.
But today, the 800-acre facility contains all manner of waterfront cabins, hotel lodge, wide varieties of dining, and a spa, fishing dock, pool and nature trails.

But in the early 2000s, he began to turn his full attention to golf on his property. The par-71 Buffalo Ridge Springs golf course reopened in 2014 after it originally begun life as Branson Creek Golf Course by Tom Fazio in 1999. Morris asked Fazio to return and do some extensive renovation to the course, which he renamed and is located 15 minutes north of Big Cedar Lodge.
At the same time, Morris began to do some extensive work to his Top of the Rock facility which is close to his resort and also reopened after large-scale renovations in 2014.

Along with the natural caves which dot the facility, and can be accessed by a golf cart tour, and the artifact museum, which takes up part of the two-story facility, Morris commissioned Jack Nicklaus to design a rollicking and tumbling par-3 golf course. Also titled Top of the Rock, it's nine holes of pure fun with many of the short holes looking directly out at Table Rock Lake.

In 2014, Top of the Rock became the first par 3 course ever to host an official Champions Tour event when the Bass Pro Legends of Golf moved to Branson and is played on both Buffalo Ridge Springs and Top of the Rock Couse.

In addition, Morris included the Arnold Palmer Driving Range which also opened in 2014 and has 16 target greens ranging from 50 to 325 yards over caves, sink holes and bunkers. It can be lighted for night play with the golf balls looking like fireflies into the Southern Missouri skies.
There is the Tom Watson Himalayan putting green next to the driving range with a one-acre green designed by the Hall of Fame designer, who grew up nearby in Kansas City, and shares many of Morris' love for nature and Midwestern values.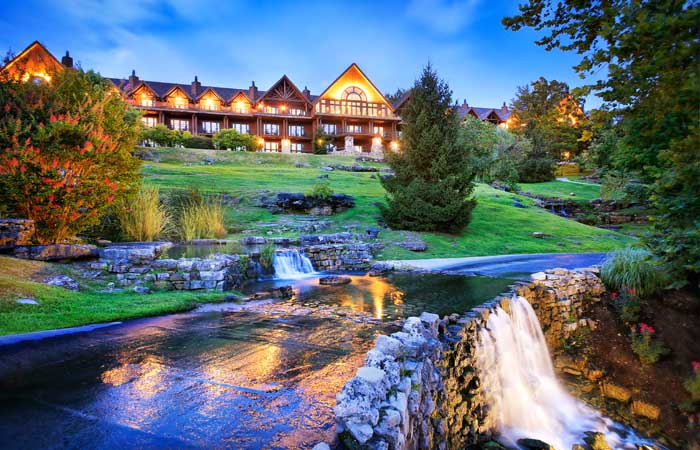 Arnie's Barn, which reassembled parts of Palmer's original barn in Latrobe, Pennsylvania, is the 19th hole here to celebrate an incredible golfing experience at the facilities with food and drink and jaw-dropping views of the nearby practice area and par 3 course.

"This is a one of a kind golf, social, entertainment and environmental experience the likes of which has never been done before," said Fazio, who has been a part of some off the most unique and acclaimed courses in America.

With all the public golf options Morris has or will soon be available in the future, you can get a bit of golf travel sensory overload. But the best place to start is certainly Fazio's Buffalo Ridge Spring course.

You will see actual Buffalo standing guard on several of the front nine holes. The holes buckle more than 100 feet from the tee to the green with several of the holes built on the edge of the surrounding hills and overlooking the Ozarks scenery.
Right next to the Fazio Course is the 12-hole par 3 short course designed by Player. It wraps around the Buffalo Springs clubhouse and can be walked and played with only a couple of short irons.

It offers some of the same views as the Fazio course, and also overlooks the Coore and Crenshaw golf layout as well. The Player course offers an excellent chance to work on your short game, walking the scenic surroundings, while being close enough to the two-story clubhouse to come in when you've had enough.

The Crenshaw and Coore course is scheduled to be opened in early 2018 and takes over some of the land which was once occupied by John Daly's Murder Rock golf course.

Crenshaw has already stated the new course, which plays up and down the local hills, is some of the most natural and appealing land he has ever worked, high praise after his recent collaboration at Trinity Forest Golf Club in Dallas.

While there is no set date for the opening of the Woods' course, it will be his first public layout anywhere, along with the par 3 at Big Cedar Lodge, further increasing golf traveling reasons to appreciate and attend Morris' new golfing creation.
When golf is done for the day or if rain interrupts your round, there is plenty to do off the course as well, with the Big Cedar Lodge cabins perched right on the water for fishing or boating.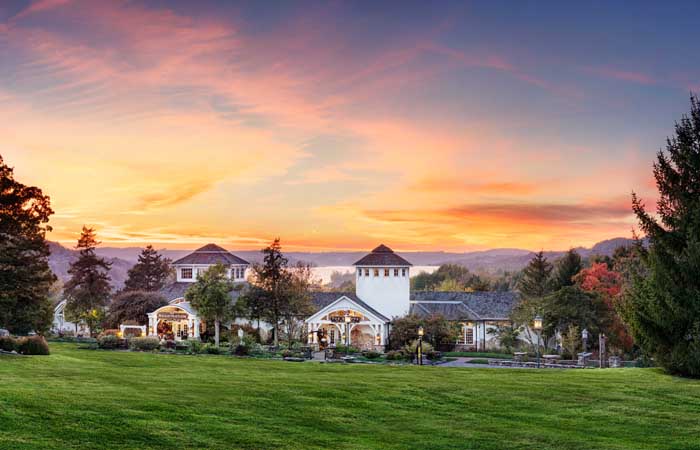 Nearby is the massive Dogwood Canyon, also owned by Morris, which straddles the border of Missouri and Arkansas and includes all manner of wildlife which can be viewed in a one-hour covered tram ride.

Dogwood also offers fishing in its wild streams, charging by the hour or the number of fish caught. There is another museum showcasing Morris' extensive arrowhead and animal skeleton collection, the main reason Morris got involved in the outdoors to start with.

"We are stewards of the outdoors here in Missouri and these new golf courses along with our hunting and fishing properties help fulfill our responsibilities," Morris said at the Tiger Woods grand opening.

There is hardly enough time in a single trip to explore the shooting range which offers rifle shooting with a variety of different calibers along with a huge amphitheater for concerts. In addition, there is another two-story clubhouse, gun shop and locker room to accommodate patrons of the shooting range and amphitheater.

If you can think of it when it comes to golf and outdoor adventures then Morris can and probably will build it, all open to the public in a most unlikely and scenic location.

The golf empire Morris is assembling here with high quality public golf and resort fun for all ages is on a scale rarely seen anywhere in the U.S., likely America's most unlikely next great golf destination for sure.