Elements of Style — Stylin' & Profilin' for 2017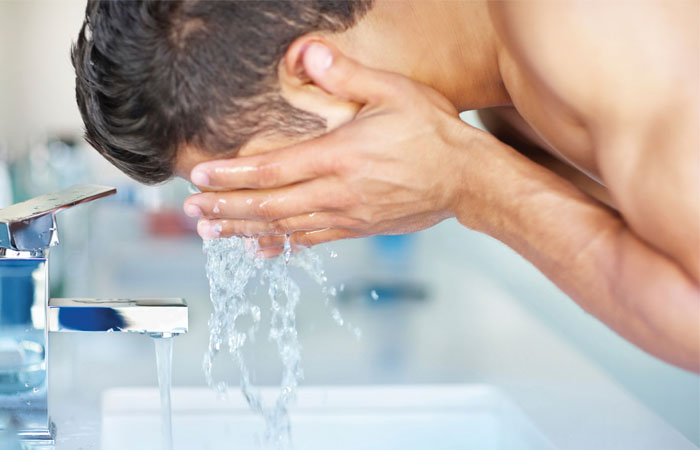 The month of January brings the excitement of a new year – a time to start over and the opportunity to develop new habits. Just like every year, the buzz word for this month is "Resolutions".
Whether it's in regards to starting something, quitting something, eating less or working out more, we thought we would help start the conversation by asking our top men's grooming experts from The Boardroom's Metroplex salons to give us their hopes and suggestions for men in 2017.
Shayna, Uptown Dallas • "Make an effort to pay more attention to the finer points in your routine. It is easy to focus on the big picture, but we sometimes forget the little things – like to keep your neck hair trimmed between cuts. It makes a world of difference. And did I mention ear and nose hair?"
Kara, Inwood Village • "In the new year, men should be more diligent about using anti-aging products to prevent fine lines and wrinkles. I tell my clients to keep it simple – find one product line you really like, apply it and make it an easy addition to your skincare routine. It will have long-term benefits."
Jessica, The Shops at Legacy • "It's important to groom, but not look overly-groomed. I recommend that men ease off on the heavy hair gel and go for the more matte finish, keep brows under control while not looking too feminine, and maintain a healthy glowing skin. I think the key is to make the effort look effortless."
Lauren, Highland Village • "Look the part from head to toe. This fast-paced professional world we live in doesn't stop with a great haircut. It really is the full package. Take care of your cuticles, nails and feet. You never know when someone else will notice them."
Lacy, Southlake • "I always press my clients to be more open to the 'men's grooming experience' as a whole and to just try it. I talk to a lot of gentlemen who connect the word grooming to something feminine, without realizing it's everything from your haircut to shaving. I hope 2017 brings open minds toward new products and enhancements in the day-to-day grooming routine."
Jesse, Lakeside Market • "Gone are the days for men with crusty feet and 'OK' haircuts. Men are quickly finding that if they want to keep up in their personal and professional lives, they have to pay attention to their appearance. I suggest trying new things you never have before. For example, a facial can wipe away years from your face."
Paige, Watters Creek • "I would recommend stop buying your styling products at the grocery store – no cheap products. Trust your stylist's product recommendations; they're worth it. I am often asked by clients, 'Why does my hair look so good when I leave the salon, but I cannot ever recreate it at home?' It's like a recipe – you have to use the right ingredients. The right products help you enjoy your hair and style between cuts. We don't do anything magical, just use different ingredients."
Alicia, West 7th • "I visit with quite a few gentlemen who often ask how to help with razor burn. For 2017, I suggest men be more open to trying new shaving tools and products. The best way to move toward a more enjoyable shave is to start with a quality razor."
Brenda, Alliance Town Center • "As 2016 comes to an end, men are beginning to appreciate their looks and wanting to start 2017 with a brand-new style, whether it's their hair or new clothes. My recommendation for 2017 is to try something bold and new."
Hopefully you can take to heart our advice, and start the new year right. Wishing each of you a healthy, happy and confident 2017.
Bruce Schultz is the CEO and founder of The Boardroom Salon for Men. Nine locations are sprinkled throughout the Metroplex – Allen, Dallas, Fort Worth, Highland Village, Plano and Southlake. For more information or to find the nearest Boardroom, visit www.theboardroomsalon.com.