Feature – Private Club Shuffle

After a year of big changes in the North Texas golf scene, mainly related to the COVID-19 virus and the new PGA headquarters facility in Frisco, 2021 is starting out with some huge developments of its own as four of the area's most prestigious private clubs are changing head professionals.
While changes at the head professional level are a constant for all clubs, it's extremely rare that four of the most prestigious equity clubs in North Texas have made replacements over the last few months.
Lakewood County Club hired Craig Liddle from the St. Louis area to replace Gilbert Freeman, who decided to retire from his longtime job. Tim King came in from Los Angeles Country Club as the new head pro at Brook Hollow Golf Club, replacing Simon Buckle, who went to Arizona. Colonial's Dow Finsterwald retired, and Brian Schorsten was elevated from the Director of Instruction to become head pro. The Northwood Club is currently in the final stages of a search for a new pro to replace Bryan Nicholson.
"To have four major clubs change over like this in a matter of months is pretty crazy," said Freeman, who spent 26½ years at Lakewood and will now serve as the pro emeritus.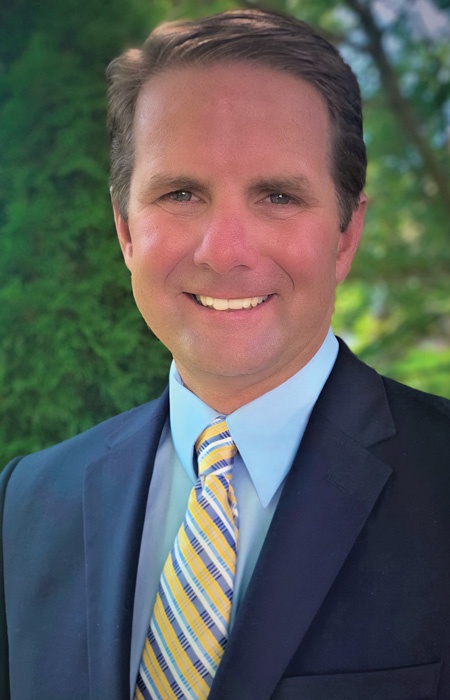 Craig Little
The internal promotion of Schorsten to replace Finsterwald after more than two decades was one he wasn't initially expecting, but glad it worked out.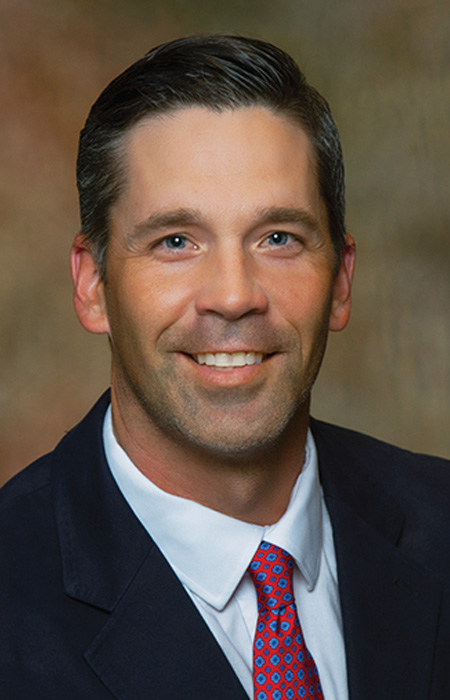 Brian Schorsten
"I've been at Colonial since 2012, after working with Jim McLean Schools in the area," Schorsten said. "While I've never met him, I saw what Randy Smith did at Royal Oaks as a master teacher, but also overseeing the club pro shop. I thought the instruction was going really well, but I talked to Dow to see what he wanted to do, and I made my feelings known to our new general manager.
"I will still do some teaching, but that won't be my first priority now. Previously working at  Firestone County Club (Ohio) and Doral in Miami gives me a good idea of what it's like to oversee tournament preparations like Dow did with Colonial, and I feel comfortable with that."
The annual springtime PGA Tour event at the Fort Worth private club is the longest held at the same venue outside of Augusta National Golf Club.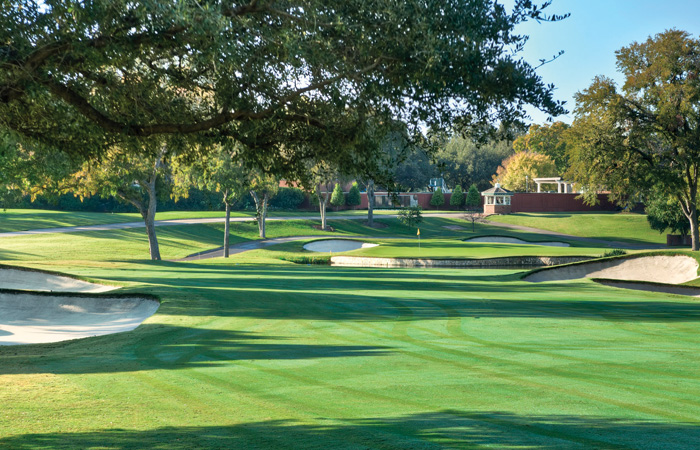 There have been rumblings of possible course changes over the last several years. Several years ago, the club contacted architect Gil Hanse, who is doing one course at the massive PGA Frisco project, about some changes to their storied course. But discussions are still ongoing and no final decision has been made.
Both Finsterwald and Freeman will stay connected to their clubs and serve as a sounding board for the new head professionals.
"I told Dow he's forgotten more about Colonial than I'll ever know, so I'm glad he's still involved," Schorsten said.
"I've seen a lot of progress at Lakewood and I'm certainly proud of what we have accomplished at Lakewood, but the timing is ideal for me to leave and have Craig take over," Freeman added. "He's the future of Lakewood. It's good to have new ideas."
While he spent the last 20 years at Meadowbrook Country Club outside of St. Louis, Liddle said he was happy to come to Texas and saw it as a boost to his career.
"We have some close, personal friends here, plus the Texas culture and lifestyle fits me very well," he said. "I've known (Preston Trail's) Cameron Doan for a long time, and he's helped me get off to a good start.
"Let's face it; Dallas is the major leagues. There is a reason the PGA of America is moving its headquarters here."
Northern Texas PGA Executive Director Mark Harrison said it was rare to have so much turnover at prestigious private clubs at one time, but he welcomes the newcomers to Texas.
"We are losing a ton of institutional knowledge, but the good thing is they are not really going anywhere," said Harrison. "They are staying close to their clubs. I'm excited for the new pros and I've welcomed them to the section."
While Colonial may be undergoing some course changes in the future, Brook Hollow just reopened after a major renovation by architect Keith Foster that King will now oversee.
While saying he was honored to be the new head golf professional at Brook Hollow, King wanted to focus the attention elsewhere.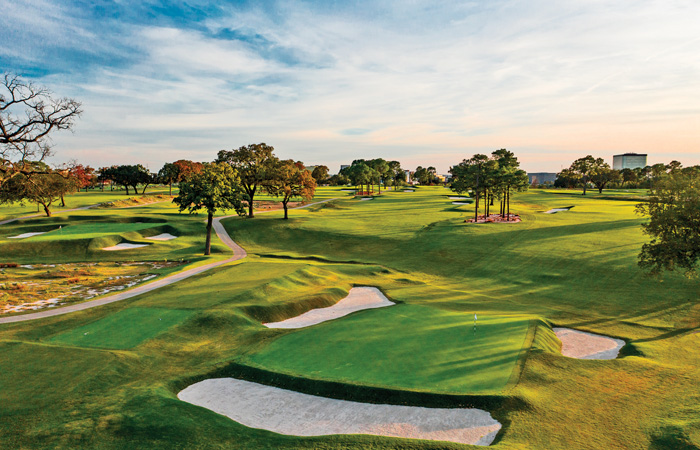 "I appreciate the interest but feel the attention on me is unnecessary given all the great things happening at the club," he said.
Over the year-long project at Brook Hollow, which opened in late 2020, Foster and his team restored the original architect A.W. Tillinghast's look at the course close to downtown Dallas. Foster returned the flat-bottom, grass-faced bunkers, opened the course by moving the trees to the perimeter  of the course, pulled the edges of the greens out,  lowered the tee boxes and restored plenty of Pine Valley-like sandy, scrub grass at various places on the course.
"What we wanted was a course as if Tillinghast was here and doing it today. We took out trees to the perimeter to make the course more open, we made the bunkers more playable, and we have a good members course for people in their 80s to their 20s," said Copley Broer, a Dallas investment manager and Brook Hollow member who chaired the committee that oversaw the work.
Among the bigger changes Broer said members will notice, other than the bunker and open course look, is the restoration of the short par-4 14th hole and the par-5 15th hole, with a huge brushy, sandy area, both on the opposite side of the large ridge that divides the course property.
"I've always thought the 14th is one of the best par-4s in this part of the country, and the 15th with the great waste hazard of sandy, scrubby ground is restored exactly the way Tillinghast had laid out," Broer said.
"There is a difference between a difficult course and a frustrating course. I think the average player will shoot a higher score at Brook Hollow but enjoy it more."
Of course, to keep in touch with the modern game and modern golf course maintenance, every green at Brook Hollow has a unique hydronic water system placed underneath it, which cools the 777 bentgrass greens on a regular basis and tricks the grass to thinking its prime October conditions all year long.
"That is something that was unthinkable when Tillinghast was doing work. Nothing like that even was thought of, but it will help maintain the grass all year here," Foster said.
While each private club has a different need or desire for their head professional, much like the business world, they often turn to experts to find the best fit.
Kelly Gilley has worked in Texas as a PGA of America member for more than a decade, but over the last three years has served as the Western Region Team Leader for PGA Career Services, working with both the Northern Texas and Southern Texas PGA to get the right head professional at Texas clubs.
"Things like this usually happen in cycles, but like everything else these days, it's a relationship business," Gilley said. "We want to have a good relationship with head pros and clubs to help in any way possible.
"We have both a fee-based and non-paid model to assistant Texas PGA clubs to find the right person," she added. "Most clubs these days form a search committee with the general manager, and they will make a suggestion to the board of directors and make an offer."
While other clubs will handle the process internally, Northwood General Manager Jon Davis turned to a traditional executive search firm to find a new head golf professional.
"I've got a stack of resumes on my desk that I will go through with our committee to find the right person for our job," he said. 
Regardless of the process, having new North Texas golf leadership at some of the Lone Star's most prestigious clubs is getting the 2021 Private Club scene off to a refreshing new start.