Bugatti Chiron ▪ $2.5 Million
Ultra-modern, incredibly fast, agile and powerful with a stylistically demanding design and the highest possible levels of comfort. This supercar has a 16-cylinder, 4-turbocharger engine that produces a face-peeling 1,500 horsepower and goes 0-60 in 2.4 seconds. However, it is electronically "limited" to a top speed of 261 mph. Available in 8 color combinations.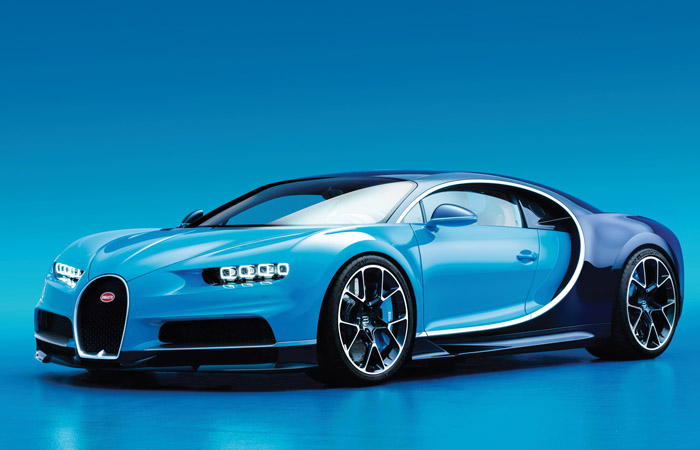 SONY  XBR-A1E OLED TV ▪ $4,998
Organic Light Emitting Diode-based TV's deliver the best picture quality on the market. This Sony version boasts perfect black levels, wide viewing angles, accurate color and a great bright-room picture. Its unique stand-less design is almost all picture when seen from the front. Spending $5,000 on a television may seem outrageous, but with this baby, it's totally worth it.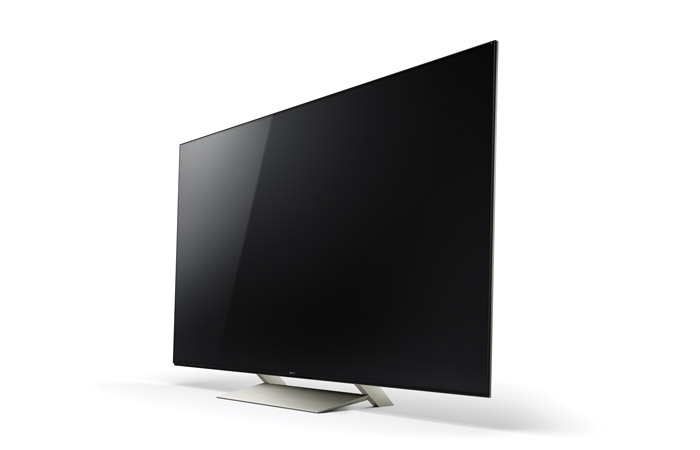 Gramovox Floating Record Player ▪ $550
Channel your inner hipster and play your vinyl with some wow factor. Gramovox has created a great, mid-tier record player and figured out how to make it play horizontally and look fantastic while doing it. If you're looking for a record player that can display your vinyl in a unique way and serve as the centerpiece of a room, look no further than Gramovox Floating Record Player.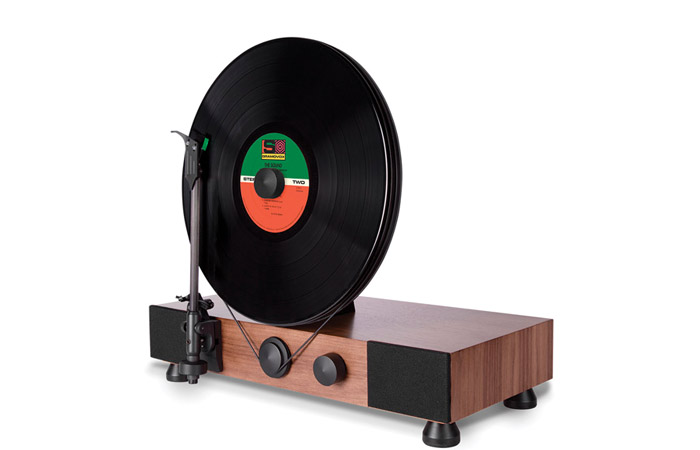 Devialet Gold Phantom Speaker ▪ $1990
This wireless Bluetooth speaker emits an ultra-dense sound with physical impact. No distortion, no saturation, no background noise, from 14Hz to 27kHz. Use multiple units to create the ultimate multi-room system.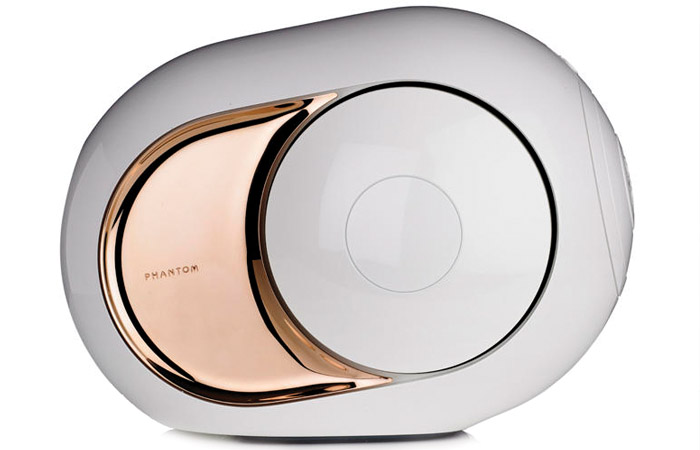 Sansaire Sous Vide Machine ▪ $199
Sansaire's entry into this space brings home cooks a beautifully designed appliance that will help you make juicy, moist steaks. Even though sous vide gained popularity with steak aficionados, allowing you to prepare moist cuts of meat like you'd get at fine restaurants at a fraction of the cost, the Sansaire Sous Vide Machine is also good for other ingredients: poultry, beans, eggs, fish, pork, vegetables and even desserts.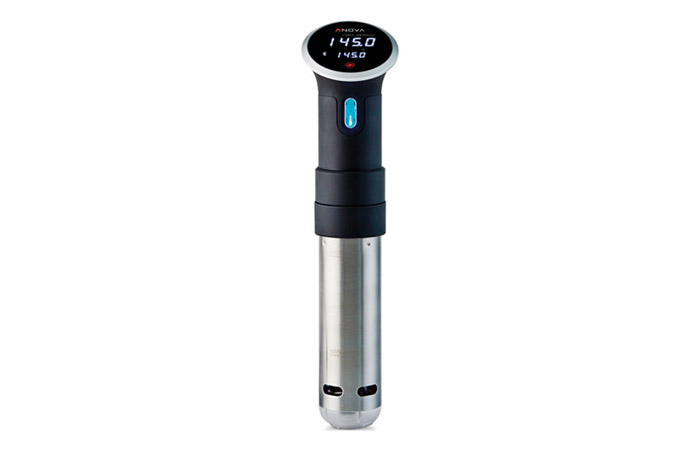 Nomos Glashutte Ahoi Neomatik Atlantik Watch ▪ $4,200
This neomatik version of Ahoi is 36 millimeters in diameter. Its deep Atlantic blue color, subtle details in rose gold and the stainless steel case ooze elegance. Features decentralized seconds, stop-seconds mechanism, Glashütte three-quarter plate, NOMOS balance bridge, 27 jewels, bidirectional winding motor, incabloc shock protection, adjusted in six positions, tempered blue screws, rhodium-plated surfaces with Glashütte ribbing and NOMOS perlage.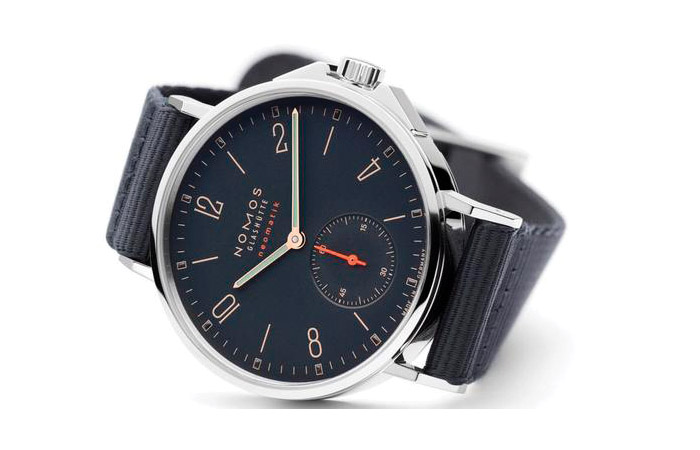 Bluesmart One Smart Luggage ▪ $449
The Bluesmart carry-on is the first suitcase to connect wirelessly to your smartphone so you can stay charged, tracked, locked and underweight. The charging dock, with two USB ports, lets you power your phone up to six times so you never have to crowd around an airport outlet again. A built-in SIM card lets you know where your bag is via GPS, anywhere in the world, for free. A scale is conveniently built into the handle so you find the weight of your belongings simply by picking it up. You can also remotely lock the bag or set it to auto-lock in case you get separated from it.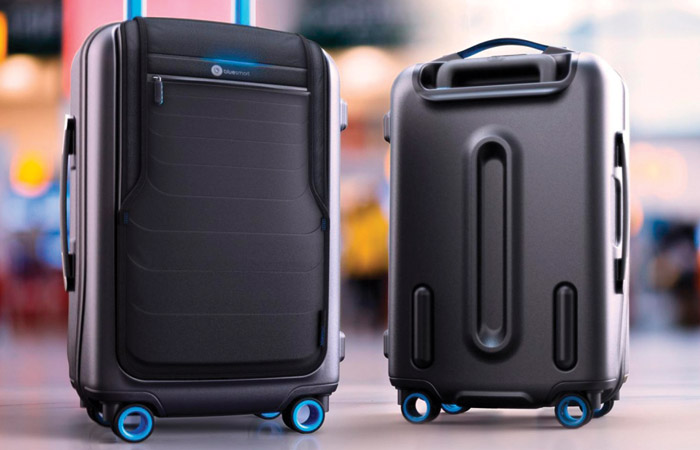 Louis Vuitton Android Wear Smart Watch ▪ $2,900
The LV Tambour Horizon line is a collection of incredibly swanky-looking smartwatches made with help from Qualcomm and Google. The watches are running on Google's new Android Wear 2.0 software, much like the smartwatches from tech giants such as LG and Huawei. These luxury smartwatches feature exclusive apps like My Flight, which updates you on flight times, and City Guide, which gives you tips on hotspots to visit as you travel.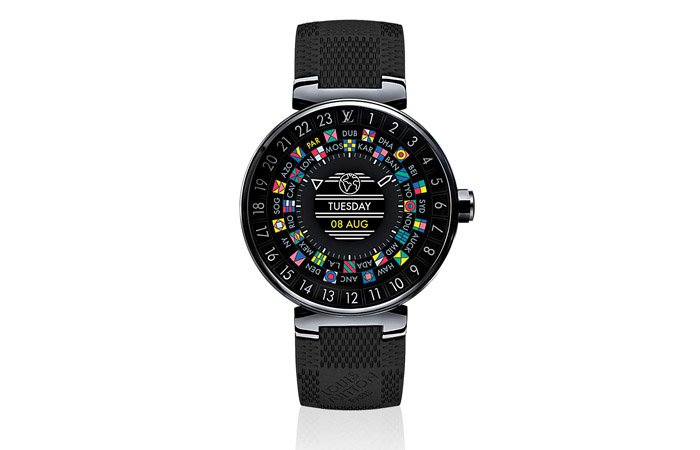 Kalamazoo K1000hs Barbecue Grill ▪ $27,000
This is truly the Cadillac of barbecue grills. The k1000HS allows the user to cook using wood or gas, and can sear meats at temperatures over 1,000 degrees. Custom laser-cut grilling surface with your choice of patterns are optimized for cooking meat, fish and vegetables. You can personalize your grill even further by adding your initials, logos or other artwork.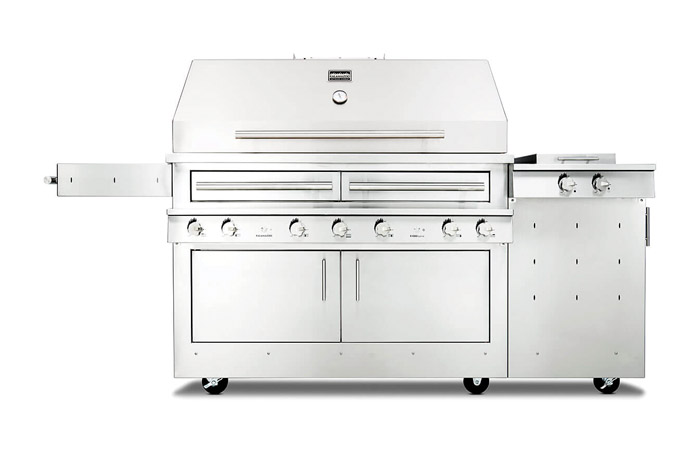 Louis Vuitton Eye-Trunk For Iphone 7 Plus ▪ $1,310
Designed in collaboration with the Japanese designer Hiroshi Fujiwara, the EYE-TRUNK IPHONE 7+ combines both House heritage – with the Monogram pattern – and modernity; for a result both sporty and fashionable. This sophisticated version of the Eye-Trunk will protect your iPhone with style.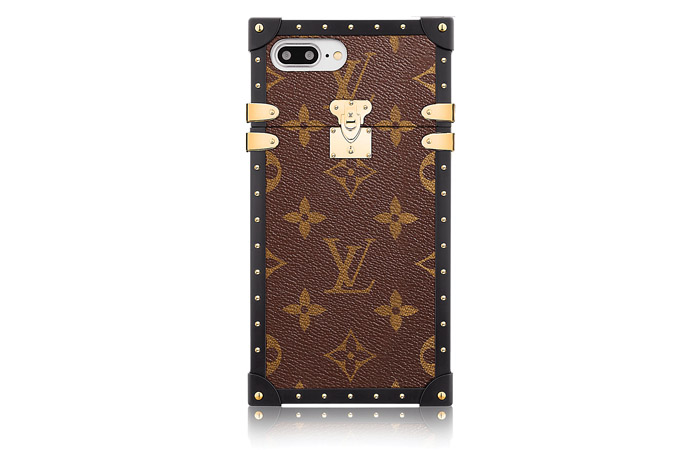 G4 Eagle V2 Drone ▪ $28,260
One of the largest MULTIROTOR drones, the G4 Eagle V2 can carry an extra payload equal to its weight of 5.5 lb. It has a maximum flight time of 30 minutes, a maximum horizontal speed of 37 mph and can operate within a 1.2 mile range. It also supports the attachment of various cameras. It is, however, not bulletproof, so be careful where you fly it.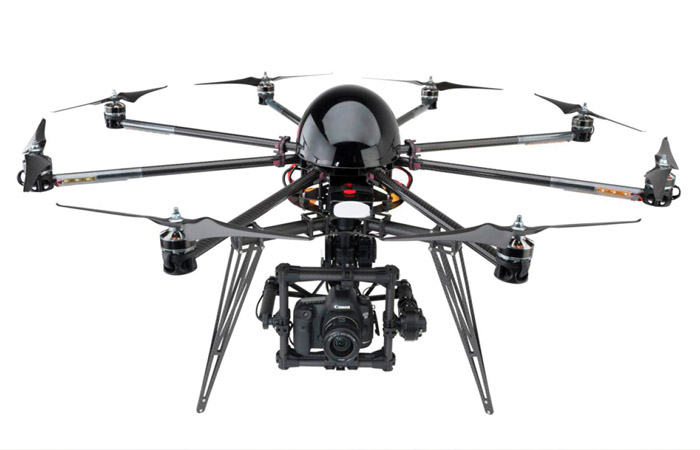 Glenfiddich Forty Scotch ▪ $3,399
For those seeking an exceptional, silky smooth and luxurious taste, the award-winning Glenfiddich Forty-Year-Old satisfies the palate. It is the pioneer Scotch to use the 'remnant vatting' process in which some of the previous 40-year-old batch is married to the new hand-selected cask. Well-matured, rare and celebrated, this release contains whiskies that are at the very least 40 years old. The result: a truly decadent taste with dried fruit flavors of Christmas cake, dates, raisins, and stewed apples with accents of oak and bitter chocolate.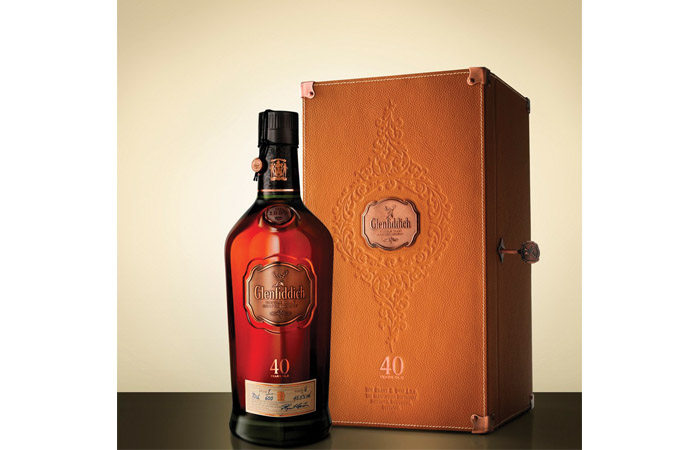 Swaine Adeney Brigg Malacca Flask Umbrella ▪ $1000
This quirky and luxurious Brigg umbrella design features a Malacca cane two-piece handle with a fitted screw-in drinking flask. Two-piece umbrella with a Tulip wood shaft, a silver-plated fitting, black nylon or hand-woven silk canopy and a 25" or 27" rib frame of high tensile strength. Available in standard nylon, or silk (add $430). Available in 17 colors.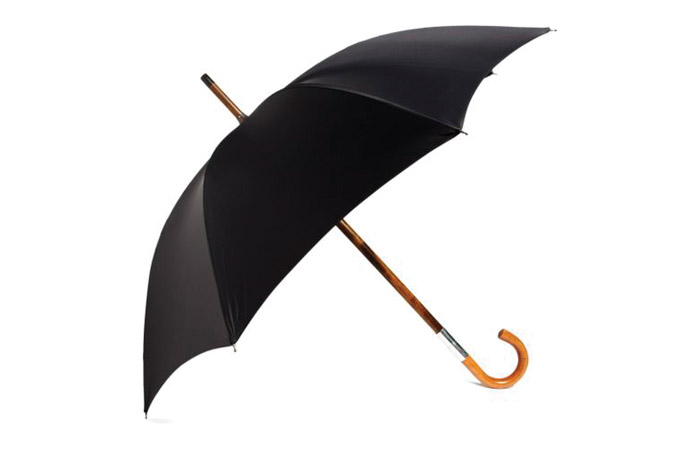 Louis Vuitton Golf Bag ▪ $13,800
This ultra-exclusive bag features the always recognizable Louis logo and has natural cowhide trim, holds a full set of clubs with six interior compartments, numerous inside pockets for anything else you might need on the course. Large studs on the base protect the leather from scratches.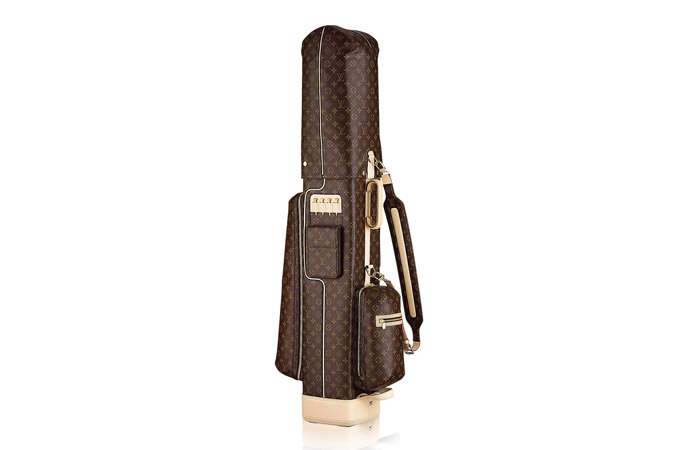 Balvenie Batch 4, The Balvenie Forty ▪ $4,200
The Balvenie Forty is an exceptionally rare whisky created by Malt Master David Stewart by combining small quantities of The Balvenie Single Malt from some of the finest casks at the distillery, where whisky has been maturing for at least four decades. Batch 4, the latest release of The Balvenie Forty, uses a marriage of Balvenie whisky aged in six different European Sherry butts to produce a wonderfully refined and complex single malt. The taste is smooth and velvety, a beautiful balance of mouth coating sweetness and tangy citrus notes accented by syrupy honey, oak and spice.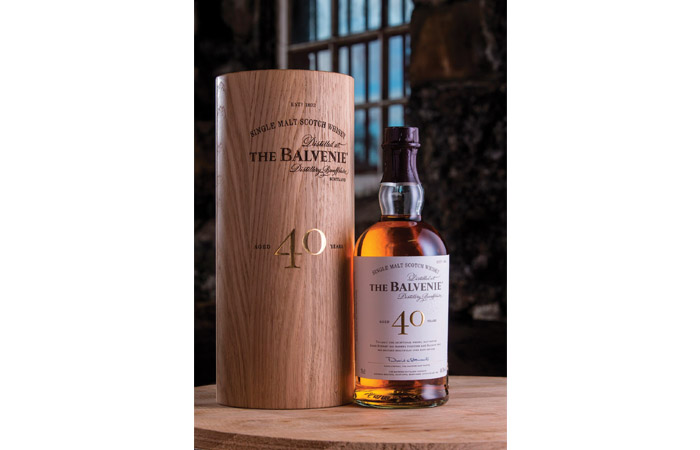 Garia Golf Car ▪ $24,145
Inspired by the Mercedes-Benz Style Edition Garia Golf car, this elegant, street legal, 4-passenger variant offers you a few of the same luxurious features, including a dashboard mounted refrigerator, hand stitched steering wheel and Hydrolink water filler system.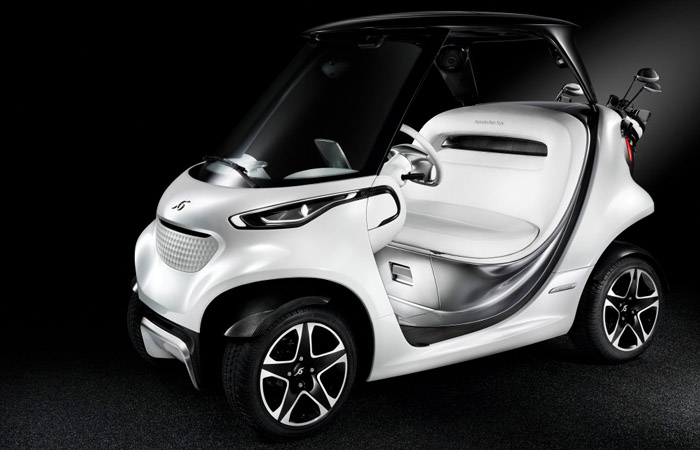 Hammacher Schlemmer Juicer ▪ $9,900
At a little under $10,000, this juicer from the good people at Hammacher will dent your bank account, but you will be able to have the perfect glass of freshly squeezed orange juice that is produced to restaurant standards. This machine can squeeze 30 oranges per minute, and can extract around 90 ounces of juice. Features utensils that fit several fruits such as grapefruit or pomegranate.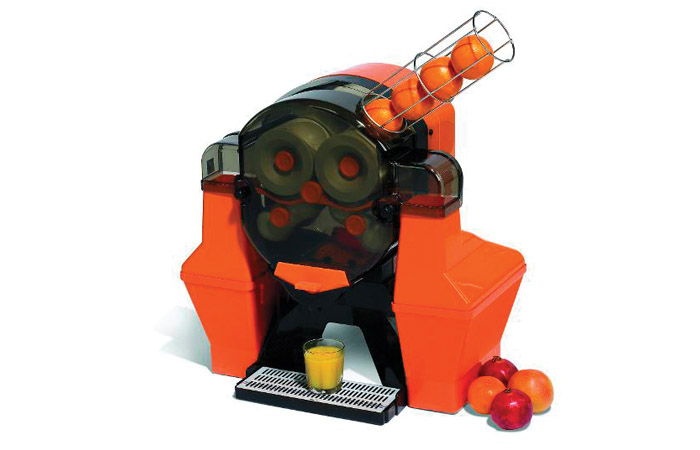 Sea-Doo GTX Limited S 260 ▪ $16,999
This is Sea-Doo's top of the food chain personal watercraft. The GTX Limited S 260 comes standard with the company's exclusive suspension. Along with the stepped design Ergolock seat, plus watercraft cover, Sea-Doo Speed Tie and much more, it adds up to the ultimate in comfortable luxury.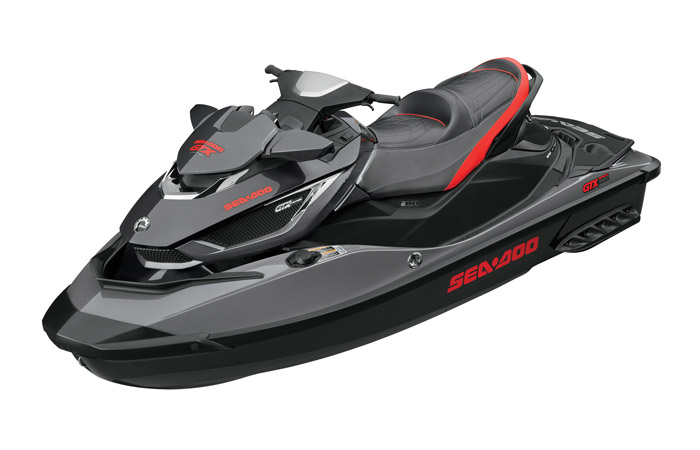 Caviar Royal Gift Fidget Spinner ▪ $17,000
Created by Russian jewelry specialists Caviar, the fidget spinner rightfully earns its high price, thanks to its 100-gram gold-coated exterior. For those not wanting to shell out that kind of coin, but still need the stimulating distraction, they also make more affordable versions decorated with carbon fiber and Swarovski crystals.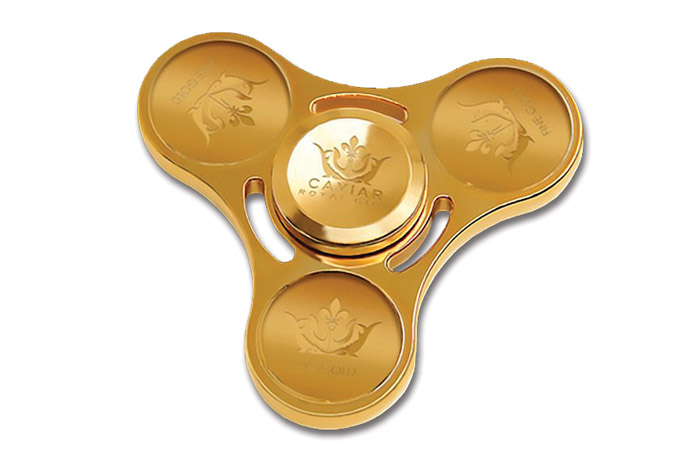 DEAN & DELUCA Imperial Gold Caviar ▪ $1,050 (8.8 Oz)
Although wild stocks of the hybrid brother of the Beluga Sturgeon are protected in the Amur River that borders Russia and China, these fish have been raised to produce caviar sustainably in aquaculture. This large river sturgeon produces caviar which is large grained, light to golden amber in color, has a crisp firm texture, and a slightly briny, clean taste.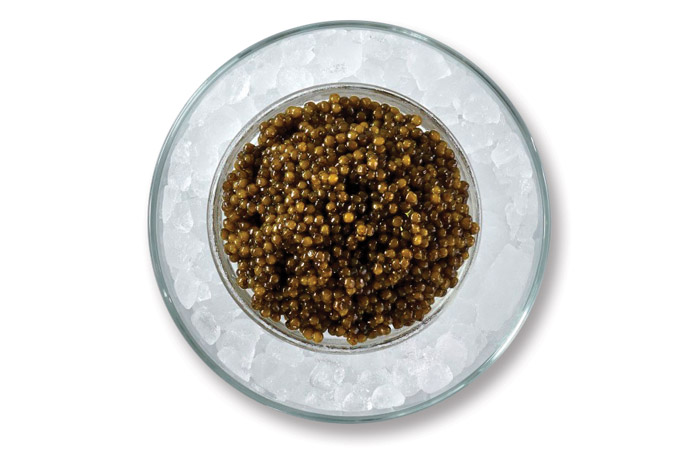 RolPal Foam Roller ▪ $365
This isn't your typical foam roller. Each RolPal is hand made in Brooklyn and comes with a pure platinum silicon surface and stainless steel ball-bearers that adds additional deep tissue stimulation by giving the feeling of a finger and thumb massage as you roll. The company also makes a more reasonable RolPal Mini ($279) and a RolPal 360 ($229).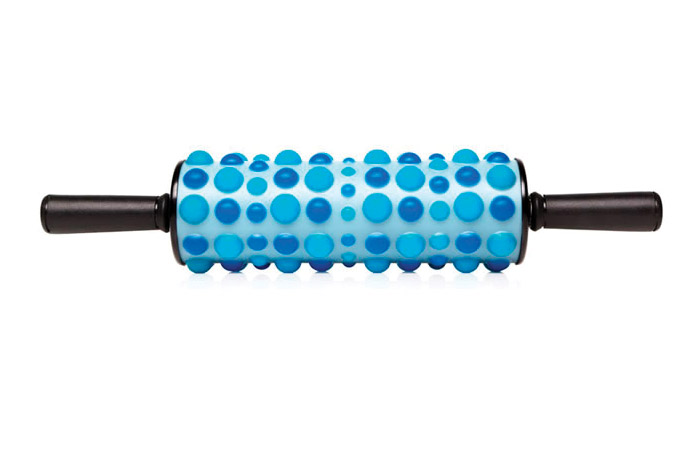 Inada Dreamwave Massage Chair ▪ $8,999
After a tough day on the course, why not come home to your own personal spa. The Dreamwave massage chair features 16 pre-programmed massages and more than 1,000 possible manual massage combinations. The Shiatsu Point Locator uses body-scanning technology for a totally personal experience. Calf, foot and sole massage helps soothe sore, tired feet. Comes in four colors.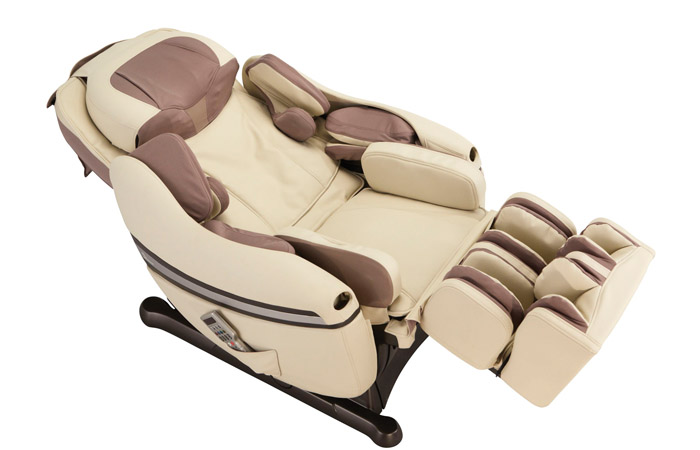 The Lowball Machined Whiskey Tumbler ▪ $280
A radical aesthetic departure from the crystal glass norm, 'The Lowball' emulates traditional snifters by utilizing a unique CNC Lathe to cut a complex hourglass internal shape. Each individual tumbler is milled from aerospace grade aluminum and painstakingly machined textural details on the exterior allow for maximum grip and comfort. Two-tone and anodized in-house, the inert coating prevents contamination of the whisky.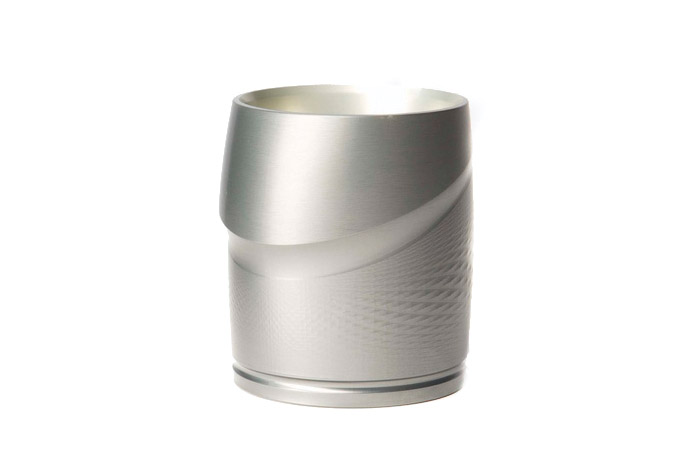 Lucchese Baron Alligator Boots ▪ $12,995
Baron is a traditional, luxurious Western boot made from American alligator. The style has been a staple at Lucchese for generations, owing to its versatility and upscale refinement. The boot features a covered side seam, bias cut, original pull straps and perfectly polished leather.