Scene & Be Seen — Bringing Out Your Inner Outlaw

When the Four Seasons Resort and Club Dallas at Las Colinas opened its signature Texas-themed restaurant LAW last spring, it added a great Lone Star touch to one of the area's most popular resorts. Now, a year later, the resort has transformed the former Bar 19 into LAW's perfect complement, the rebelliously Texan OUTLAW Taproom.
Inspired by a rich history of outlaw music in Texas, OUTLAW Taproom is a practical shrine to some of the greatest musicians of all time. From the giant black-and-white image of ZZ Top's Billy Gibbons that adorns one wall and countless pictures of Willie Nelson, Stevie Ray Vaughan, Janis Joplin and others to the row of beautiful Fender Stratocaster guitars that frame the bar, the area is one part local watering hole, one part art gallery.
The $1 million renovation also included expansive improvements to the outdoor patio area connected to the bar. What was previously a simple open area with some tables and chairs – and thus subjected to the elements at all times – is now a cozy, covered patio with a giant fireplace and heated ceilings for chilly days, and large fans to keep guests cool when the temperatures rise.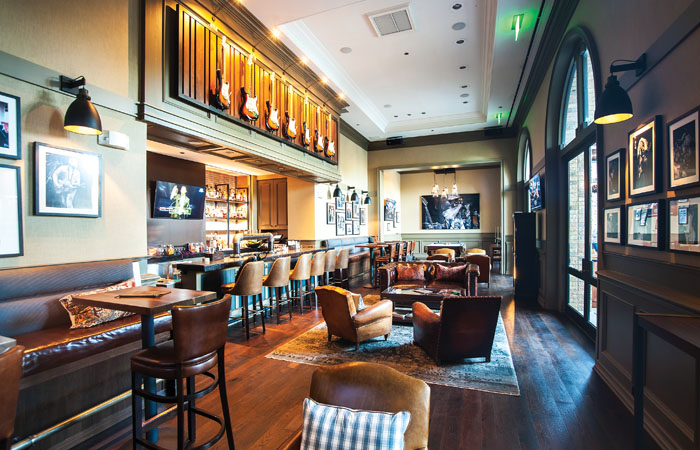 While the ambiance is fantastic, what you really want is to dive into the drink menu, which is almost 10 pages long, filled with cocktails, spirits, wines and local craft beers. I'll get to some of my favorite specialty cocktails in a minute, but I'd first encourage every guest of the OUTLAW Taproom to simply try something on tap. Something on tap? That seems boring! Nope, not when the tap features four local brews, two local wines and two specialty cocktails.
The beers on tap are some of your local favorites from the best breweries in Texas, and both wines are also of the local variety, but the cocktails are where this Taproom really shines. Currently, you'll find a slightly specialized Old Fashioned and a fun take on a classic margarita on tap, but bar manager Alfredo Sanchez (a Sommelier, a Certified Specialist of Tequila and Master Mezcalier) has plans to rotate in new drinks each season.
OUTLAW Taproom also features a diverse food menu, which has a similar feel to what you'll find at LAW (the food comes from the same kitchen). I didn't eat a full meal, but did dive in to the Loaded Trigger Tots and the Venison Corn Dogs, which more than filled me up.
But, the stars of the OUTLAW show are the specialty cocktails. Keep scrolling to see four of our favorite drinks the Taproom has to offer.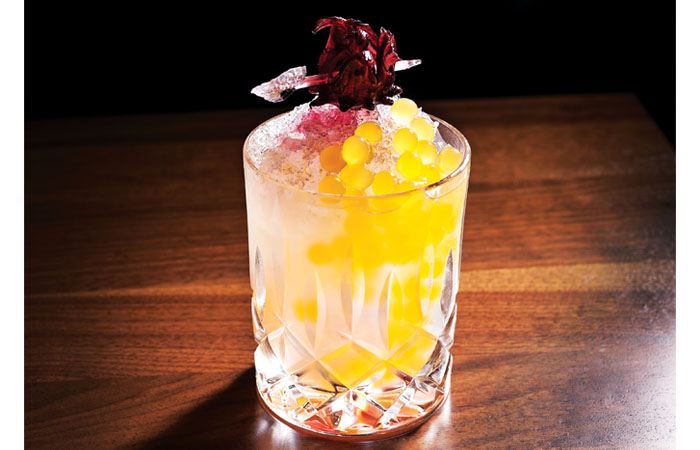 COMO LA FLOR • A nod to the Queen of Tejano Music, Selena, is a delicious combination of Casamigos Reposado tequila, mango, passion fruit spheres and hibiscus. The Como La Flor has a nice sweetness to it, but isn't overpowering, which allows the ultra-premium tequila to shine through. The passion fruit spheres offer a refreshing kick.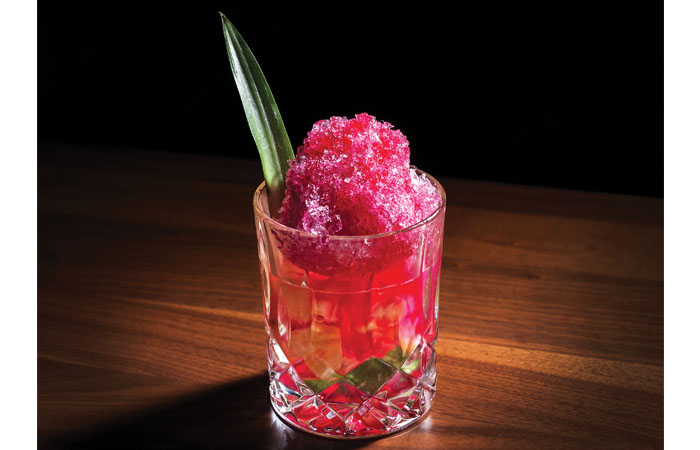 PANCHO VILLA • Much like the famed Mexican cowboy, this drink may start a revolution, and is the favorite one I tried. It's got mezcal illegal blanco, pineapple, ginger, lime and beet root shrub. It is refreshing and crisp, but the beet root shrub adds this amazing, smoky flavor that gives you just a hint of barbecue. It's unlike anything I've tasted.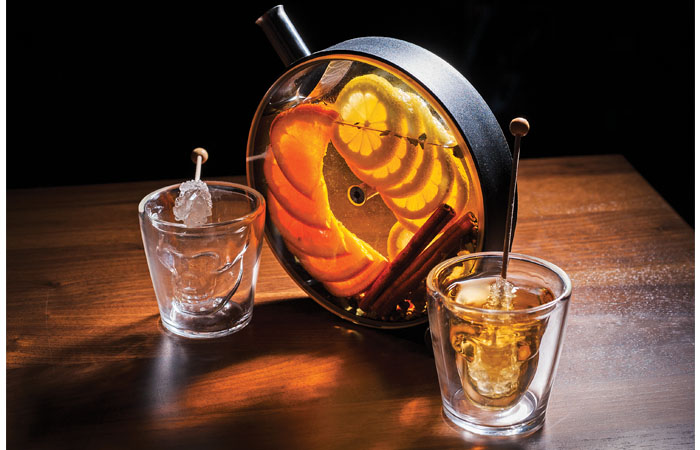 CAPONE ROCKS & RYE • Of the "sharable" drinks, this one is hands down the best. Made with the famed gangster's favorite whiskey, Templeton Rye, luxardo, lemon, orange, spices and rock candy, this drink takes on different flavor notes as you work your way down the bottle. Plus, it is served with two small skull glasses. Skulls! Awesome!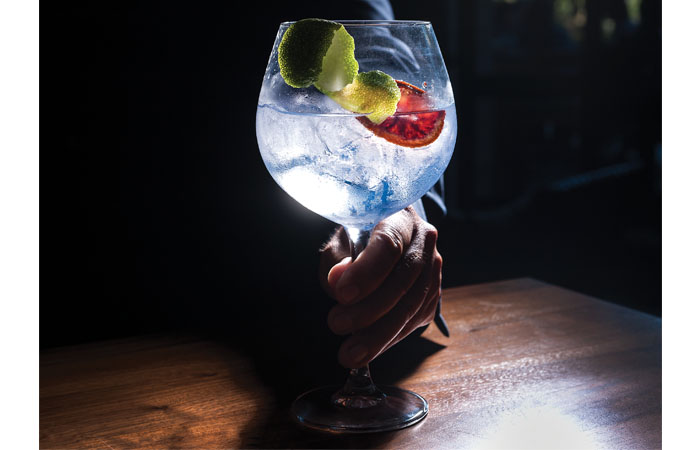 YOU ARE THE GIN TO MY TONIC • Gin may be an acquired taste, but if you like it, you'll be in love with this drink. You choose from five different gins, which are then matched with a specific twist (such as lemon, orange or raspberries), Fever Tree tonic and then sprayed with a special aroma to delight all the senses.