Ask the Doctor – Can Blepharoplasty Improve Your Game?

You may be wondering how plastic surgery can possibly improve your golf game. In this edition, we will explain how the extra skin of your upper eyelids can make an impact on your golf game and keep you from performing your best.
What is Blepharoplasty?
A blepharoplasty, also known as an eyelid lift, refers to removal of excess tissue along the upper eyelids, the lower eyelids, or both. In addition to skin removal, the procedure repairs areas of laxity and removes puffiness and for a more rested and youthful appearance.
Eye Skin Laxity Can Affect Your Life & Your Game
The eyes are a main focus of attention in all of our daily interactions. They can command control and exert influence, and draw others in. However, tired and aged eyes can give off the perception of fatigue, poor health, passiveness, anger or a number of other undesirable traits.
For men, loss of tissue elasticity, genetics, stress and environmental factors all start to take a toll on the thinner skin around the eyes starting in their early 30's. Since the effects can be gradual at first, most men don't recognize the consequences including loss of peripheral vision, decreased focus and depth perception, plus diminished hand-eye coordination.
Nowhere are these limitations more apparent than in your golf game. Peripheral vision and depth perception are vital in reading the course and assessing the contours of each hole. Additionally, focus and tight hand-eye coordination are crucial components of a sweet swing. If even one of these components is off, your eyes experience undue stress and strain which effects your game, can lead to frequent headaches and ultimately worsening vision. 
Upper and lower eyelid lifts are simple but powerful procedures men can turn to in order to keep a youthful edge in their business and social lives.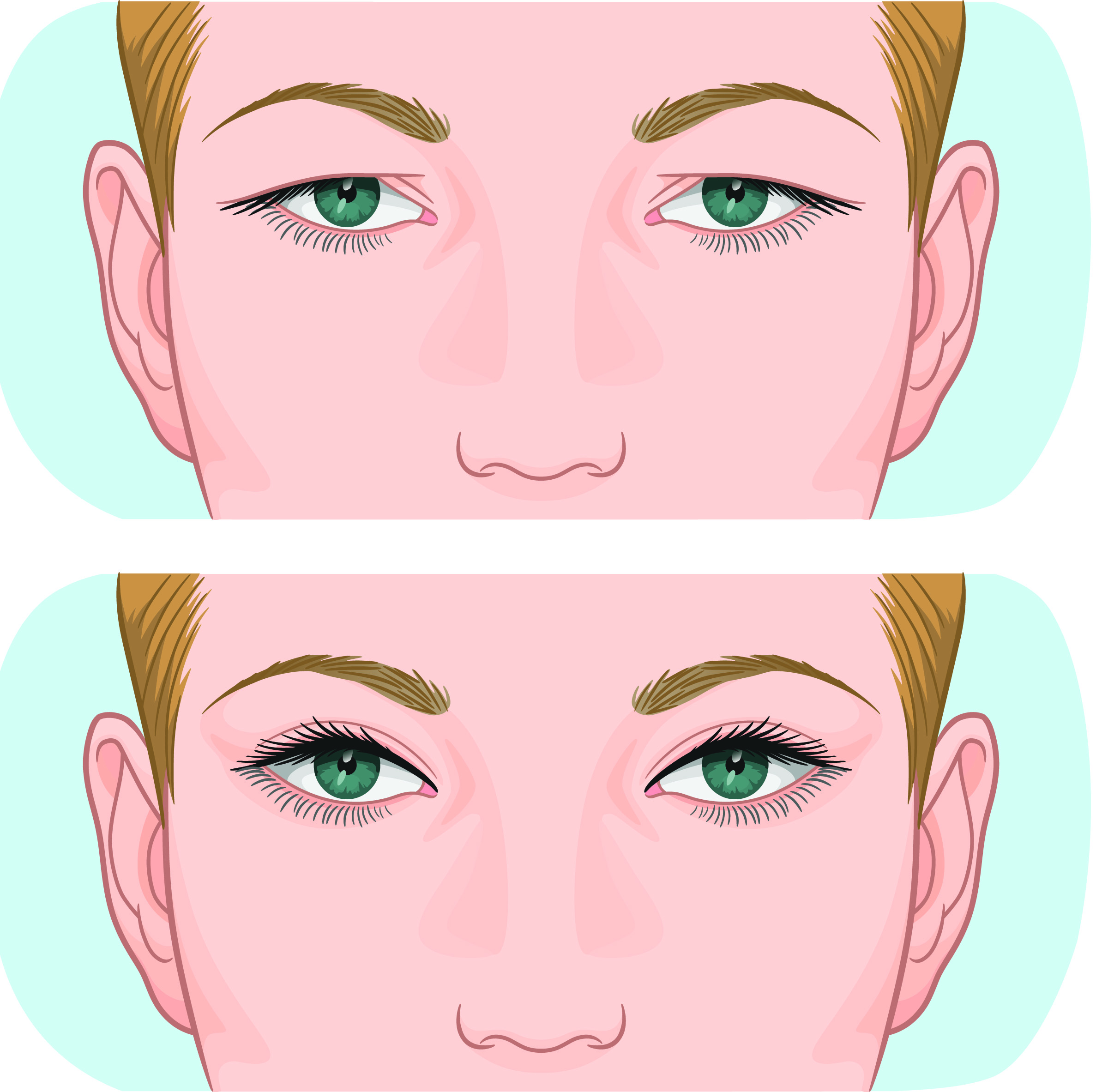 How Is a Blepharoplasty Different For Men?
Subtle differences in the facial structures of men versus women must be considered to achieve attractive masculine results.  As an example, facial features such as eyebrows and cheekbones have different contours.  Additionally, men have thicker skin and heavier facial muscles that must be accounted for in the surgical techniques used. In planning surgery, Dr. Beck tailors each procedure with respect to your individual concerns and desired results.
To ensure the best outcome, male blepharoplasties should be performed by a plastic surgeon specializing in male procedures.
As a male specialist we understand:
How to enhance the more chiseled features of the male face.
The best outcome is obtained when results are dramatic but look natural.
How to improve skin quality and muscle tone after the procedure to accentuate the result.
Blepharoplasty Procedure
A male blepharoplasty can be performed as in-office procedure or outpatient surgical procedure, and both will be discussed during your detailed consultation. Recovery is quick and provides immediate and permanent results while maintaining a natural and masculine appearance. Requiring extra attention for just a few days, most men return to work in about a week. Scars hide easily in the natural creases of the eye. Other than a refreshed, rejuvenated appearance there are few, if any, indications that they have had cosmetic surgery. You'll look as alert and energetic as you feel. 
Are you ready to "see" your golf game in a whole new light?