Cover Story – Best of Private Golf 2023

Best Overall Country Club 2023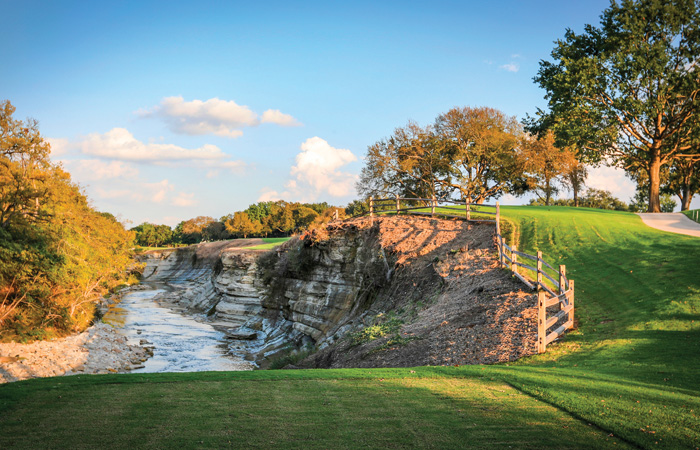 Northwood Club
Three years running now, Northwood Club in Dallas takes the top spot in our rankings. A gorgeous parkland style course is the centerpiece of this majestic overall package. The course hosted the 1952 U.S. Open, which also gives it a rich history.  No. 14 is a simply stunning hole which requires a tee shot that dangles out over the limestone walls of White Rock Creek, eventually rolling over to an elevated fairway. It is one of the most unique tee shots in not only Dallas, but the entire state. Slick, but fair greens and subtle elevation changes make the course fun, but challenging, and the short course which was added in late 2017.
The clubhouse is stately with a modern spin. The interior is warm and inviting without being pretentious and the banquet and meeting rooms are elegant and offer plenty of room for any number of events, including the recent Northern Texas PGA Awards Banquet, which really put the club's ability to host a large event in the spotlight. Of course, they passed with flying colors, with wonderful service and great food. 
Speaking of the food, Northwood has a superior menu which rotates with delightful and fresh seasonal options. We routinely salivate at some of their Instagram posts, which display daily specials that are as beautifully plated as they are creative. These entrees are the product of an on-site garden, which provides fresh herbs and other ingredients that are used to enhance the menu. They even have bees on-site that provide fresh honey to the club. Name somewhere else that does that. If it is a cool beverage you are looking for, don't forget to try one of their signature cocktails, the "Love in a Cup", which tastes like a combination of vodka, orange juice and success. 
There are so many country clubs in Dallas, and any number of them could potentially be the top ranked, but Northwood Club's ability to keep changing with the trends and yet remain approachable and fun really stands out. Should you get an invite to play this prestigious club, expect the staff to treat you as if you were a member. They are friendly and welcoming to not only their members, but guests of the club as well. 
Northwood has it all, and they are once again our best overall country club for 2023. 
Best Overall Golf Club 2023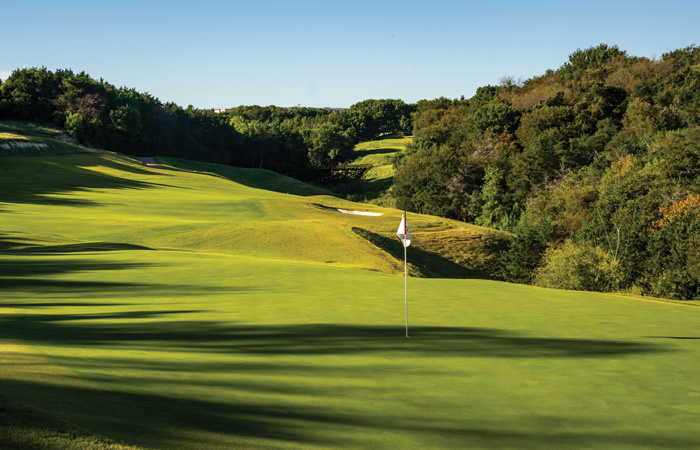 Dallas National Golf Club 
There are a handful of clubs in Dallas/Fort Worth that are just special. Dallas National Golf Club is certainly one of those places. Opened in 2002, National is a golfer's paradise, with a course that is unlike anything for hundreds of miles and a practice facility that will make a student of the game drool. Golf Digest ranked National No. 2 in the state for 2022, right behind Whispering Pines Golf Club. They also rank it as No. 71 in their national rankings, ahead of some heavy hitters like Cherry Hills, Quaker Ridge, and Monterey Peninsula. Dallas National is not only a local heavy hitter, but it receives national accolades as well. 
The main attraction at National is the Tom Fazio designed course. It features Hill Country elevation changes the likes of which aren't found outside of just a few spots in North Texas. National sits in one of those places. The greens are stupendous, a great combination of speed and undulation that have you on-edge for 18 tough holes. Each hole is a choose your own adventure and Fazio's routing makes you think from start to finish. 
If the championship course isn't enough, the practice facility at DNAT rivals any in the United States. With state-of-the-art technology in abundance, and a driving range and short game area that will have you wanting to hit balls all day, every day. 
The clubhouse is modern, but understated, and with a limited membership, it isn't a sprawling development. Valet service awaits as you arrive, and the staff will welcome you with open arms. The locker room is fantastic, the pro-shop is small, but has lots of great merch, and the restaurant and bar are comfortable and cozy. The food is unique with daily specials and regular staples like their buffalo quail, which is the ultimate pre-or-post round snack. 
Top to bottom, Dallas National is a club that caters to the upper crust. It's a complete golf paradise. 
Best Country Club
Platinum Category • $100,000 and up
Brook Hollow Golf Club 
Shady Oaks Country Club 
Bent Tree Golf Club 
Lakewood Country Club 
Royal Oaks Country Club 
Brook Hollow Country Club was back on our list last year after a renovation in 2021. The course is consistently evolving, as they are almost always making little tweaks to keep the playability and conditions perfect. The greens at Brook Hollow are arguably the best anywhere, with their underground system that helps regulate temperature. The course is sublime from beginning to end, with a great combination of superior routing, great bunkering and green complexes that will test every aspect of your short game. Subtle elevation changes make you think without being too difficult to dissect, which makes the course scorable if you are hitting it well. The clubhouse has a wonderful old-school vibe with plenty of southern hospitality and charm. There are those who might argue this is the best course in Dallas, and they wouldn't be wrong. It's everything you want from a club and more.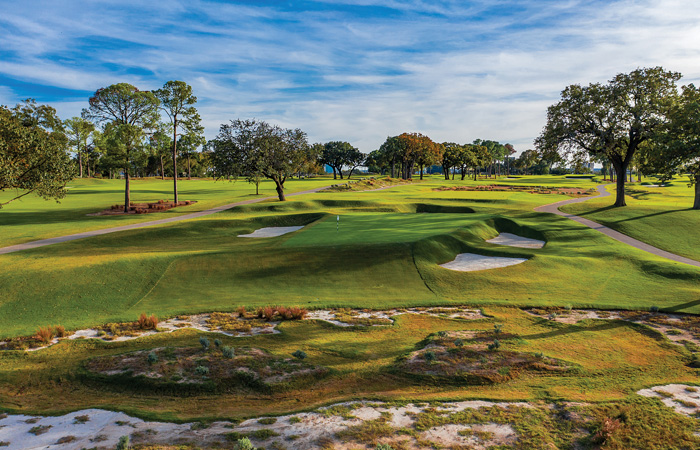 Shady Oaks Country Club in Fort Worth is the best of the west. This club not only boasts a palpable history as the place where Ben Hogan practiced and played regularly, but it also underwent a fantastic renovation a few years back. The greens are as diabolical as any you will find in DFW, and the course conditions are always superb. If we have one knock on the course, it is the back-to-back par 5s on the inward nine. Club selection on both can be a little quirky. Then there is the "Little Nine" which is arguably the best short course in the Metroplex, if not the entire state. It's a wonderful place to work on your short game as you play the course any number of ways. It was specifically designed so players may use their imagination to practice. The clubhouse is spectacular, with everything you want from a top-notch club. It's the best in Fort Worth, bar none. 
Bent Tree Country Club opened their new, massive clubhouse in 2021 and it was a game changer for this property. It is simply amazing, from the banquet rooms to the restaurant to the patio and fitness center. They spared no expense and thought of everything for their members. As far as the course, you can find more intriguing layouts and design elements at other clubs, but the overall routing and conditions are always nails. Plus, they have one of the most beautiful holes in Dallas, the par 3 fourteenth. A new practice area is up and running, which only enhances the overall experience. Bent Tree is one of the best in Big D for a complete country club experience from top to bottom. 
Lakewood Country Club jumps up a couple spots on the 2023 list. These bent grass greens roll beautifully, and although the par 71 layout isn't tremendously long, it can most certainly be challenging. Nice bunkering frame holes and majestic trees are in play on almost every shot. The clubhouse has a great vibe with a good number of younger members always ready for patio drinks and watching players come in on No. 18. Overall, it's a great club in a convenient location with a great social scene and a fun course. 
Royal Oaks Country Club can now add home course of the 2022 Masters winner to its list of accolades. The home course of Scottie Scheffler, this layout lost a bunch of trees in a storm a few years back, which took some teeth from the course, but it still has plenty of great golf holes. Notably the No. 9 and No. 18. The ninth is a great, quirky par-4 and No. 18 is a great finishing par-5. In addition to the great course, it is the teaching home of legendary instructor Randy Smith, who not only teaches Scottie, but has also been the swing coach of Justin Leonard, Harrison Frazar and Colt Knost in the past. The clubhouse is also one of the finest in Dallas. It's a top-notch club from stem to stern. 
Best Country Club
Elite Category • $50,000-$100,000
Colonial Country Club
Gleneagles Country Club
Stonebriar Country Club
The Sports Club of Las Colinas
River Crest Country Club 
Colonial Country Club is a classic design that still plays host to the PGA's Charles Schwab Challenge. After a year delay due to supply chain issues, the course is full steam ahead for a complete renovation beginning in May. In fact, we hear that crews will begin moving dirt on the course as the final round of the tournament is still in progress, as the overhaul has to be complete in time for the 2024 tournament. So, if you want to see the Colonial in its current form, you only have a couple more months to do it. We look forward to the new Colonial and can't wait to see how it turns out. 
Gleneagles Country Club features two superb courses, the King's Course, and the Queen's Course. A recent renovation on the King's side has this property as one of the best in the Invited portfolio. The club also features dining, tennis, pickleball, fitness and swimming. There are plenty of second-generation members, so there is a great combination of older established members and newer youthful members. It's a great club that has everything. 
Frisco's Stonebriar Country Club is one of the best in the Invited stable. With a pair of courses, including the tougher Fazio course, this is a convenient, accessible club for those looking for a pair of courses and a great, younger social scene. The pool, tennis facility, and fitness areas are all fantastic. Stonebriar is a great example of Invited's commitment to club management and consistently investing money back into their properties. 
The Sports Club of Las Colinas (Formerly the Four Seasons) is under new management. The hotel is now being managed by Ritz-Carlton and although the course is maintaining their TPC branding, Century Golf will now oversee the courses. So, they are in a bit of a transitional period. We hope to see the new management groups take a hit the ground running approach to the property and keep it in top form moving forward. 
River Crest Country Club in Fort Worth is a fun club with a nice combination of older and younger members. The course isn't long, but it has slick greens that are a great equalizer. The social scene is great with summer pool action that is second to none, as well as great dining and a clubhouse that checks all the boxes. Their annual Crestival tournament is one of the best member-guest Calcutta's in DFW. Overall, there aren't many things we don't love about River Crest. 
Best Country Club
First Class Category • $20,000-$50,000
Las Colinas Country Club
The Lakes at Castle Hills
Stonebridge Ranch Country Club
Mira Vista Country Club
Dallas Athletic Club
Ridglea Country Club
The Clubs of Prestonwood
Denton Country Club
Heath Golf and Yacht Club
We are a couple years removed from the renovation at Las Colinas Country Club, and it has really settled in and turned this into one of the better and more reasonable private club experiences in DFW. It's centrally located, making it convenient, and now that they host the Invited Celebrity Classic, the course conditions are really special. We especially love the Zoysia fairways.  
The Lakes at Castle Hills is one of the better value clubs around. It's a fun course with slick greens and lots of personality. It can be particularly tough when the wind blows, so know that there will be days that really test your game. The clubhouse is nice and accommodating, and there is a massive driving range. Overall, you won't be disappointed if you are seeking a solid club with a challenging course.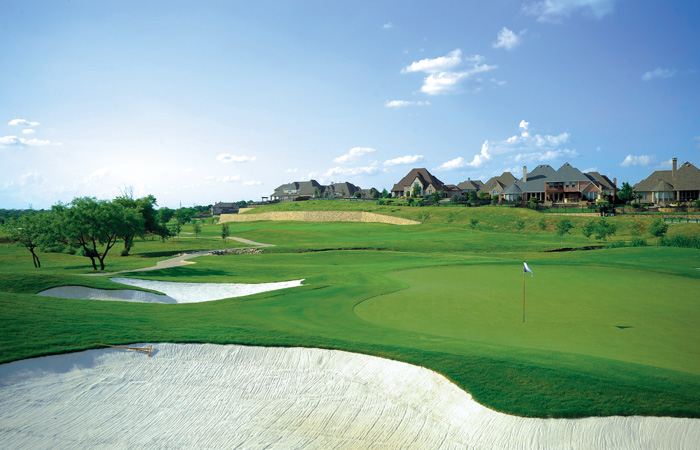 Stonebridge Ranch Country Club is a great club for those looking for a club with all the amenities at a reasonable price. The Ranch course boasts 27-holes that feature some fun green complexes that will challenge your short game. The Dye Signature course is everything you would expect from a Dye layout. Their "Crush It" junior program is a great way for younger players to refine their game and improve.  
Mira Vista Country Club has got to be on the short list of overall best values in DFW. The course is super fun and playable (although No. 1 is a little bizarre), the clubhouse is rock-solid, the practice area is nails and the hospitality there is as good as it gets. Recent tree removal and pruning have opened up some of the holes and improved sunlight to some areas that have struggled to maintain turf. And it seems ridiculous to say, but the milkshake in the clubhouse may be alone worth the price of joining.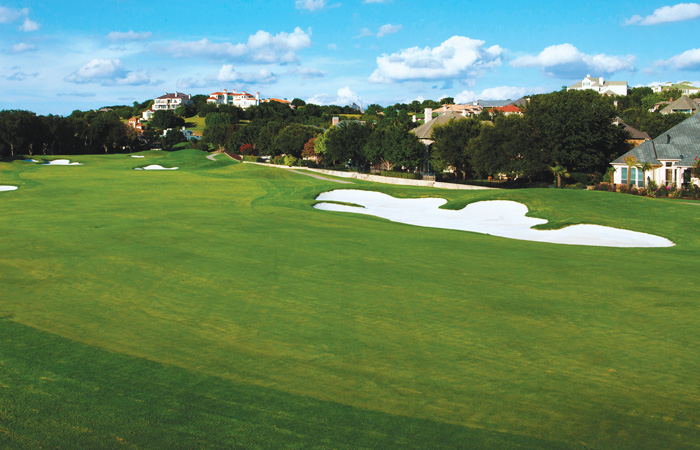 Dallas Athletic Club has a pair of courses, one of which is about to see some major changes. The Gold Course is about to undergo a major renovation, which will see 6-7 holes redesigned completely. They also plan to improve their irrigation systems. The clubhouse is great and there is a large membership that runs the gamut from younger to older. Expect the Blue Course to be crowded with the gold down for a while. 
If you want 36 holes and a wonderful, family friendly club, then Ridglea Country Club in Fort Worth is worth checking out. They have the North Course and the South Course, and the experience is different with each. The North Course is near the main clubhouse and is considered the family course. The South is a short drive away and caters to men only, with a separate restaurant and bar area. The family course has a little more personality, but the South course is a great place to play a quicker round if you are pressed for time. A clubhouse renovation a couple years ago really has this as one of the better options for families in Panther City. 
The Clubs of Prestonwood has a pair of courses, both of which can test your game. The River Course is solid, although we prefer the Hills layout more. The food and beverage programs are fantastic for those young execs looking to impress that dinner date or colleagues. It's yet another reason ClubCorp simply can't be beat when it comes to property management. 
Established in 1922, Denton Country Club is a no-brainer for those up north. It has every amenity you would expect from a great club as well as a solid course that will test your game. Members enjoy a great clubhouse, tennis, pool, and fitness facilities as well as a great social scene. 
Heath Golf and Yacht Club is one of the newest and most exciting developments we have seen in a while. This is a massive development on the southeast side of Lake Ray Hubbard with homes flying up all around the property. The course is really solid, and as it continues to mature, we expect big things from it. There is a modern, nice clubhouse with a pool and patio area that overlooks the water, and even boat docks for members that choose a nautical route to the club. Overall, this is a wonderful development with even more big plans for the future.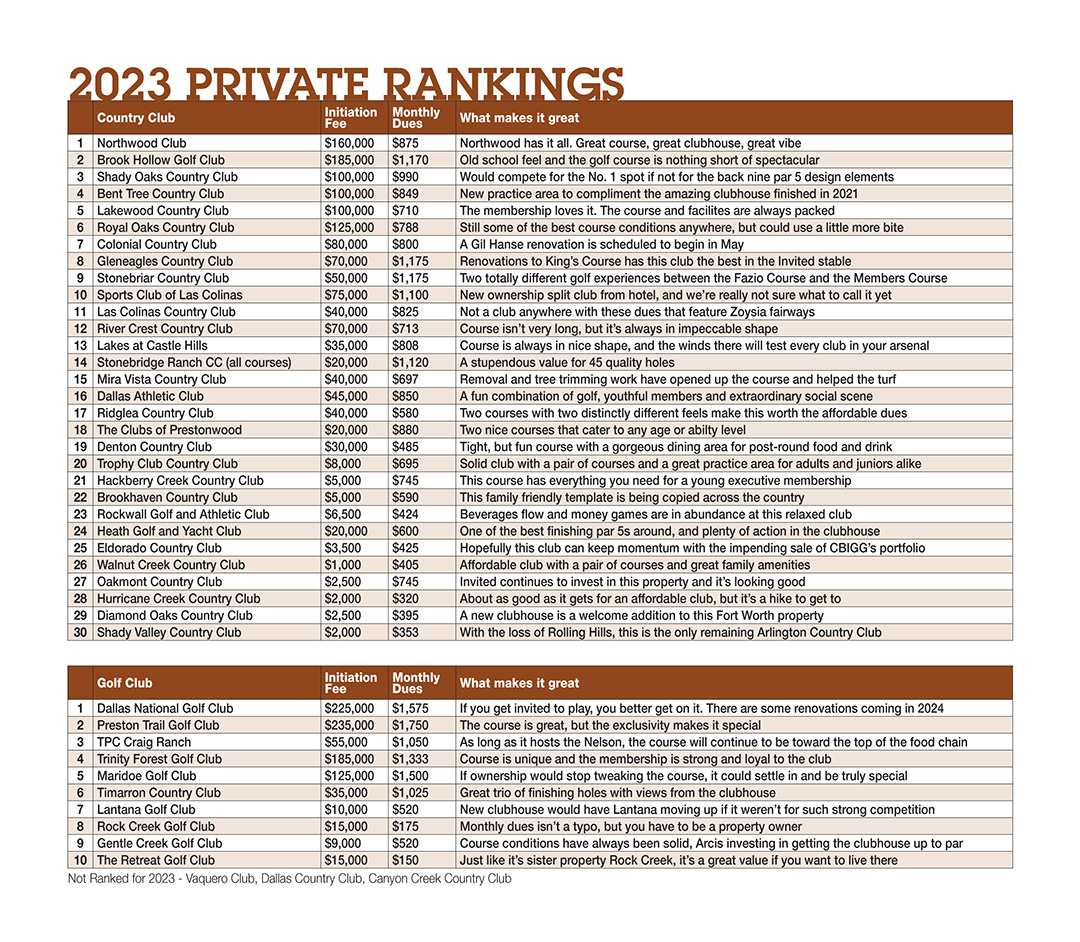 Best Country Club
Mid-Priced Category • $5,000-$20,000
Trophy Club Country Club
Hackberry Creek Country Club
Brookhaven Country Club 
Rockwall Golf and Athletic Club 
Trophy Club Country Club features a pair of courses. The Whitworth course is very solid, and the Hogan course is a fabulous test of golf. The practice facility and massive putting green will keep your game in shape and is also great for junior players. The clubhouse has everything need including banquet halls and a great pro-shop. It is also a fabulous place to host a tournament.  
Hackberry Creek Country Club is one of our favorite Invited properties. The course has plenty of fun holes and is usually in great shape. No. 18 is an adventure, so be prepared for a potentially interesting finish. The clubhouse features Craft 11, which offers plenty of great food and bev options. Other amenities include pool, tennis, pickleball, and fitness. It's a complete club and conveniently located in Irving, so it's easy to get to from anywhere in the Metroplex.  
Brookhaven Country Club is another reasonably priced Inwvited club. With three courses, The Masters, the Championship, and the Presidents, there is plenty of variety to test your game. This is also a great club for families, as Brookhaven has great pool, dining, fitness, and racquet sports options, as well as Drive Zone, which is an interactive driving range experience perfect for both kids and adults.  
Lake views and a relaxed atmosphere are just a couple reasons Rockwall Golf and Athletic Club is a great off the grid club. The course has some fun elevation changes and some tough par 3s, Fairways and greens are maturing nicely after being renovated in 2021, so conditions are solid. They have a pool and plenty of tennis courts (both indoor and out). It's a great club at a reasonable rate if you're in the area.  
Best Country Club
Value-Priced Category • Under $5,000
Eldorado Country Club
Walnut Creek Country Club
Oakmont Country Club
Hurricane Creek Country Club
Diamond Oaks Country Club 
Shady Valley Country Club
Eldorado Country Club is a great option for value up in the McKinney area. Course is worthy, with some tight fairways that require keeping it straight. A fun youthful membership keeps the course and clubhouse busy, but it's a good club for those not looking to break the bank and still experience the country club life. 
Walnut Creek Country Club is a great option for those down in the southern part of the Metroplex. Located in Mansfield, this facility features a pair of courses, Oak and Pecan, both of which have plenty of challenging and scorable holes. There are plenty of other amenities as well, including a great bar area, pavilion, banquet rooms, restaurant, and pool. The pool area is a great place to let the kiddos blow off steam during the summer months while you hit balls on the range or tee it up for 18. 
Another of the Invited clubs, Oakmont Country Club is located in Corinth. The 18-hole layout features 51 bunkers and six water features scattered across the layout making it a challenge for anyone. Tennis, swimming, and a fitness center add to the experience, and the Cast Iron Grille is a great place for a meal or cocktails with a great view of the course.  
Although it's a bit of a hike, Hurricane Creek Country Club is a great layout. They have a great base of members who love to have fun, and a golf course that really has a ton of personality. There are elevation changes in abundance which make the loop challenging yet enjoyable, and the par 3s are some of the toughest anywhere. The clubhouse is very nice with a large bar area that usually has multiple members enjoying post-round libations. If you plan to move to that area, get some information on this club now, as it will likely become more and more popular as the Metroplex keeps moving north. 
Diamond Oaks Country Club is nearing the completion of a new clubhouse, which will boost this property and help put it back on the map of solid clubs on the west side. The course is lined buy majestic oaks and is a great test of golf. It has a true classic, downhome feel and is a great option for those looking for a great member base at an affordable rate. 
Shady Valley Country Club has flown under the radar since they were sold by ClubCorp (now Invited) a couple years back. The course is nice and requires some pinpoint tee shots, as it can play very tight with trees lining almost every hole. There is a newly renovated dining space and lights have been added to the driving range. There is a pool and tennis as well. Now that Rolling Hills is gone, it remains as the only country club left in Arlington.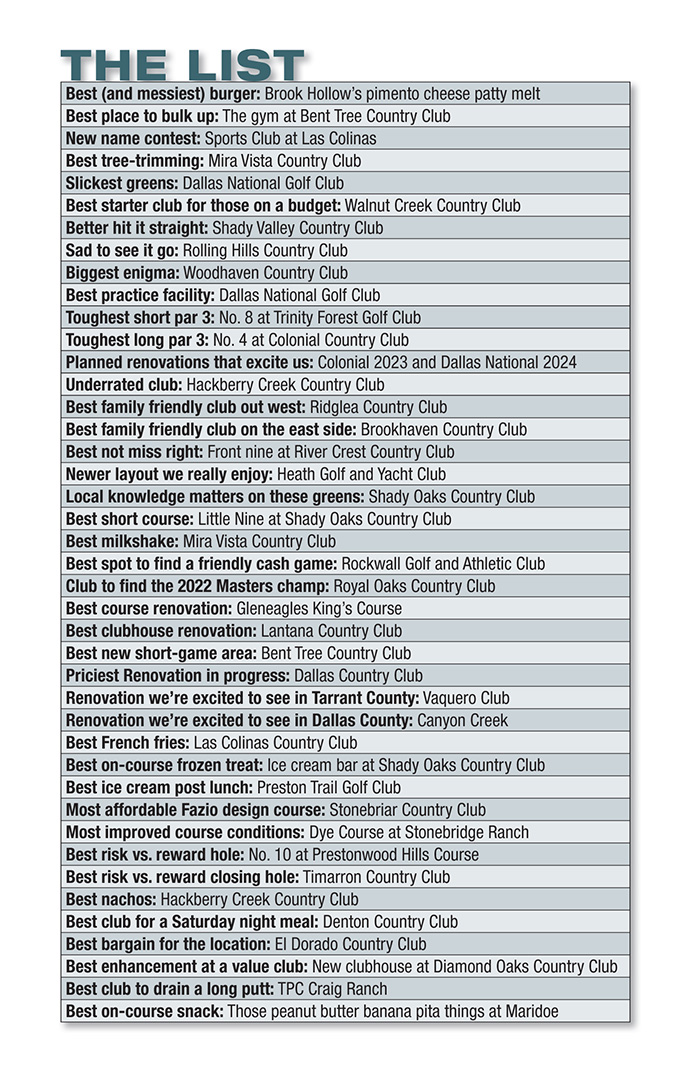 Best Golf Club
Platinum Category • Over $100,000
Preston Trail Golf Club
Trinity Forest Golf Club
Maridoe Golf Club 
Preston Trail Golf Club is as good as it gets. The course, the amenities, the dining. PT has it all. The course doesn't have as much personality as say, a Dallas National or even a Trinity Forest, but man oh man is it cherry every time we see it. Preston Trail is the place to see and be seen in Dallas when it comes to golf. It is one of the hardest invites to attain in DFW, so if somehow you get the nod, better break whatever plans you have and make it happen. 
Trinity Forest Golf Club has gotten a bit of a bad rap because of their failed attempt at hosting the Nelson, but make no mistake, it isn't the course or the amenities that were the reason. Sure, the course is unique, but this Coore + Crenshaw design is as fun to play as anywhere in the Metroplex, with massive diabolical greens and plenty of risk vs. reward holes that keep you entertained and thinking from beginning to end. Add a fantastic clubhouse, practice area and a enthusiastic membership to the equation and you have a great overall club. 
Maridoe Golf Club might be one of the most interesting courses in DFW. It also may be one of the most unknown to the general public. Most everyone that plays golf in the area has heard of Dallas National or Brook Hollow but mention Maridoe and many draw a blank. This inconspicuous course in Carrollton is one of the favorites of tour players around the area. Why? Because it is incredibly difficult. Jordan Spieth, Will Zalatoris, the Coody twins and several others can often be seen working hard on improving at Maridoe. It is almost 100% about the golf, although the clubhouse is very nice, and the food is good too. 
Best Golf Club 
Elite Category • $50,000-$100,000
TPC Craig Ranch
TPC Craig Ranch has been the host course to the AT&T Byron Nelson for a couple years now and being a regular tour stop has really kept this course in immaculate shape year-round. It is a fun combination of whimsical doglegs with some short par 4s and a few birdie opportunities mixed in. Craig Ranch also has a great finish, with the difficult par 4 sixteenth, the short par 3 seventeenth and the par 5 eighteenth. 
Best Golf Club 
First Class Category • $10,000-$50,000
Timarron Country Club
Lantana Golf Club
Rock Creek Golf Club
The Retreat Golf Club
Timarron Country Club updated their clubhouse a couple years back, and the new bar, expanded grill, and update to the men's locker room has this property looking great. The course is fun and playable as well, with an above average practice facility and a finishing hole that really leaves you wanting to come back again and again. 
Lantana Golf Club has a great golf course. It has been the host course to the Byron Nelson pre-qualifying for the last eight years. The practice facility underwent a recent renovation and now has a grass driving range, putting green and short game area that rivals that of any other affordable club. They also offer a full calendar of special events including themed dinners, social events and even events geared specifically toward the kiddos. 
Rock Creek Golf Club is just an hour north of Dallas on the shores of Lake Texoma. This Nicklaus course is great, with plenty of towering oaks and meandering creeks. The pro shop and amenities are solid, and you won't find cheaper dues anywhere, but you have to be a property owner.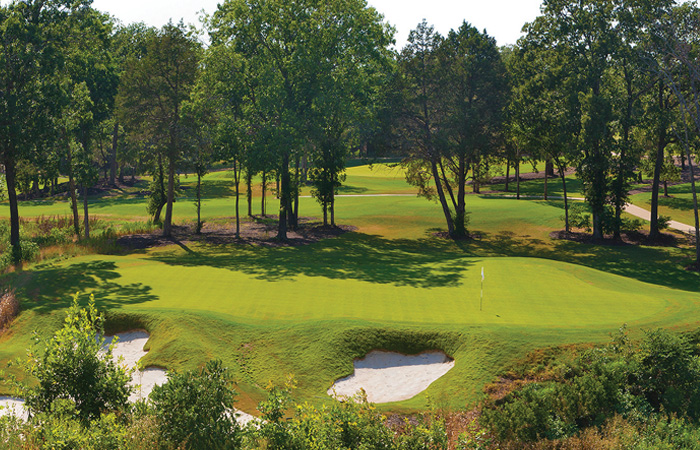 The Retreat Golf Club is about 30 minutes south of Fort Worth in Cleburne. The property has a 7,046-yard championship golf course designed by Harrison Frazar. The course offers plenty of challenges, including a pair of holes with split fairways. The clubhouse has the pro shop, restaurant, meeting areas and locker rooms. It is also a very affordable club for those who own property in the community. 
Best Golf Club
Value-Priced Category • Under $10,000
Gentle Creek Golf Club
Gentle Creek Golf Club, which is now an Arcis Golf property, is making improvements bit-by-bit. The course has a lot of character, including a great par 3 ninth hole which is a carry over water. The clubhouse renovation is underway and expected to be completed in the coming months. A fitness center and dining are also part of the new clubhouse plans. 
The Outliers
Pecan Plantation Country Club
Nutcracker Golf Club
Pecan Plantation Country Club is a terrific retirement community course. The HOA covers the initiation. The layout provides excellent challenging holes with excellent elevations and views. The self-contained community even has its own stores and fire department.  
Nutcracker Golf Club is right down the road from Plantation. The course was carved out of the Leonard Bend Pecan Orchard and established in 1992. It's in good shape, flatter and easier to walk.
Not Rated for 2023
Vaquero Club – Vaquero is in the middle of a complete course renovation and reimagining. We are excited to see the results, which should be completed later in the year.
Dallas Country Club – DCC is also doing some course work in 2023, and we will keep you updated on its progress. 
Canyon Creek Country Club – It's rare that we see a year with three courses undergoing extensive course renovations, but we will check back in on Canyon Creek and update you on their new course changes in 2024