Cover Story – COVID-19 and the Golf Industry

By Eli Jordan and Art Stricklin
Over the last several weeks, the way we live our lives has been dramatically altered. The COVID-19 pandemic has risen like a storm and swept its way across the world, wreaking havoc in various forms. Menial tasks have become infinitely more difficult. Schools and universities have closed their doors and are utilizing distance learning. Sports have ground to a halt with the postponement or cancelation of all major events, from Major League Baseball, to the NBA, NHL and the NFL Draft. The 2020 Olympics have been postponed to next year, concerts and music festivals have been scrapped and grocery stores are being inundated with people trying to stock up on supplies for the foreseeable future. The very fabric of our communities has been frayed, along with nerves and mental well-being.
As with everything else, the golf industry hasn't been spared. The PGA has canceled or postponed tournaments, including the postponement of The Masters – a tournament which, in its entire history, has never been played outside the months of March or April. Locally, the plug was pulled on the AT&T Byron Nelson, in what is a seemingly fitting demise to the tournament that never really found its footing at Trinity Forest. The inaugural Korn Ferry Tour Veritex Bank Championship at Texas Rangers Golf Club was also canceled, which was an event that many in the area were looking forward to, given that former Cowboys quarterback Tony Romo was scheduled to be in the field. As of the writing of this piece, the Charles Schwab Challenge at Colonial is still a go, but if you're reading this, I would take a look at the current status before you consider buying tickets.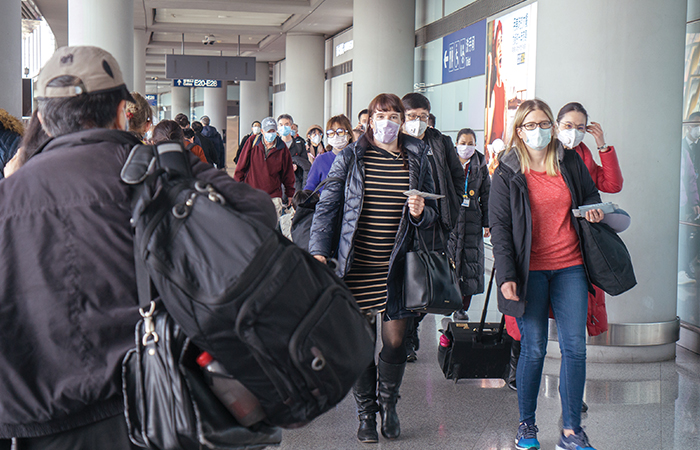 Topgolf has shut down all locations and the City of Dallas has elected to close all their city courses as they try to keep the public safe during the Coronavirus outbreak. Many country clubs have also closed their doors as the pandemic runs its course. Travel has been impacted as well, in fact, Pebble Beach Golf Links, one of the most recognizable golf travel destinations in the world, closed March 21 for the first time in the 101-year history of the property. 
A message on the resort's website reads, "The health and well-being of our guests, employees and their families is of paramount importance. In light of the evolving COVID-19 pandemic, Pebble Beach Resorts has temporarily suspended our Resort operations."
Although things look bleak in many industries, it would make sense that golf is one of the few that may be sustainable with the current social distancing climate. With acres to roam, being able to stay away from playing partners seems plausible, and with some additional massaging of rules and protocol, golf may become one of the few outlets to blow off some steam and get some fresh air while we are under these new social guidelines.
Over the last several weeks, many courses have elected to remain open, while using rules that promote keeping the spread of the virus and contact to a minimum. Below are a few examples of things courses are doing to help prevent the spread of COVID-19:
▶ Removal of flagsticks (or requiring they remain in for the duration of the round)
▶ No bunker rakes
▶ No divot sand bottles
▶ Removal of ball washer towels
▶ Removal of water coolers 
▶ Clubhouses closed with online booking/payment options
▶ Cups turned upside down, raised or partially filled to prevent reaching into the hole for ball removal
▶ Country Clubs offering curbside pickup of food
The total economic impact of the COVID-19 pandemic remains to be seen, but the golf industry is trying to press onward during these uncertain times. As we all play with the hand we've been dealt, AVIDGOLFER spoke with a wide variety of those in the golf industry, from players and architects, to tournament directors and travel planners, to see just how they are dealing with this unprecedented time in our history. With that being said, we remind you that this situation remains fluid, with new information coming down the pipeline on a seemingly minute-by-minute basis, we remind you to check with local courses and make sure they are open before heading out, and to always remain safe and follow the guidelines set by local municipalities and the properties themselves to make sure we are taking this as seriously as possible. Everyone stay safe out there. Fairways, greens and don't forget to wash those hands. 
Ryan Palmer ▶ PGA Tour Player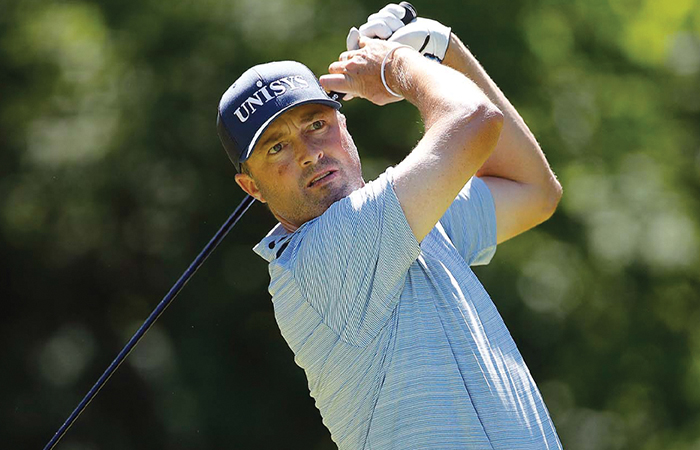 I am still working out two times a week. Trying to stay busy. I thought in my mind we still had a chance to get back for Hilton Head (the week after the Masters), but I was wrong on that. I've never taken 4-5 weeks off in the middle of a season even if I was hurt. This is all new to me. I am doing some new shaft testing and some garage cleaning. I have kids ages 10-13 out of school and doing some on-line learning, so I will probably take them to play golf. I'm not too upset with the break, because I still want to work on some things and get my game better. I'm still in a good spot, but always improving.
It's going to be hard on some of the guys who are struggling to keep their card or trying to find a spot to play. I feel for the caddies as well who are week-to-week and may be struggling with a paycheck. It's going to be tough for a lot of guys, I know that.
We have met with the PAC board and they have kept us posted, but all you can do now is keep a positive attitude.
I had my regular shows I watch when I'm on the road, but the kids and the wife don't want to watch that. I'm just watching some of the kids' stuff and what everybody else wants to watch.
Conrad Shindler ▶ PGA Tour/Korn Ferry Tour Player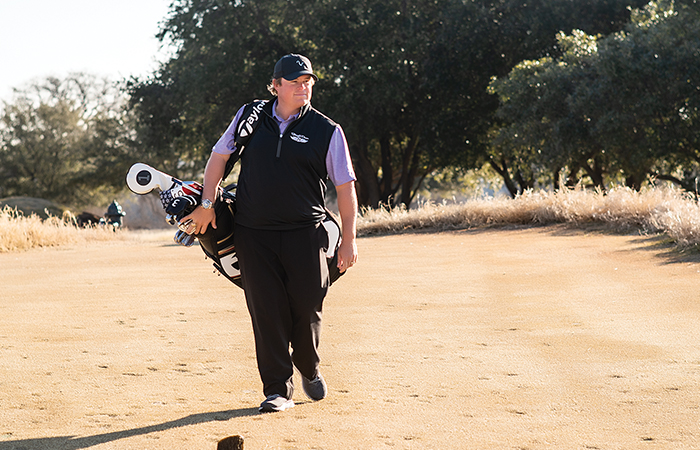 It's something that's almost apocalyptic. You never could imagine multiple tournaments being canceled, but it's happened. You just have to accept the reality and move forward. Right now, I'm still working on keeping my game sharp and playing in some gambling matches with buddies to keep the adrenaline flowing. When we're back to tournament golf, I'll be ready.
JJ Henry ▶ PGA Tour Player
I wish I had some quick or funny answer for what we are doing as a group or a family, but I'm still in kind of shock this all happened. I didn't think it would come to all of this.
I haven't really gotten into a routine yet for practicing and working out. I've been watching the stock market and the Corona updates on TV and that is depressing, so I have to find something else to do.
This is the first year I haven't been automatically eligible for every tournament, so I was hoping to get a lot in the spring through sponsor's exemptions, but that has gone by the wayside. It's a bit of a shock this has happened, so I hope to come up with a plan. I want to take my kids to play golf, but it's been so rainy, I haven't had a chance to do that yet.
Hunter Mahan ▶ PGA Tour Player
I'm still working out and trying to practice some to stay sharp. I'm playing some at Trinity Forest and Northwood Club to get ready. The main thing is I've got four young kids, so it's full force all the time at my household. That never stops if I'm playing golf or not.
When I'm getting ready to come back and play, I just need to find the right way for me to play my best golf. I'm doing safe, smart thing with the kids and trying to stay inside most of the time, but I want to be ready when we get back to playing golf. I'm disappointed the Byron Nelson was cancelled because it was at Trinity Forest, where I play some, but we just have to move on.
Greg Chalmers ▶ PGA Tour Veteran
I have been watching an absurd amount of NETFLIX and unsuccessfully trying to beat my sons at Halo or Super Smash Brothers. 
Lanny Wadkins ▶ Broadcaster, The Golf Channel
I have no idea when I will be working again for the Golf Channel. I was supposed to be in Biloxi for a Champions Tour event and I was going to China, but that has been cancelled again. I'm just waiting to hear like anybody else when we are going back to work again.
I read a lot of on road, so I'm doing a lot of that now. I may hit and chip some balls around the club. I want to work out and get in better shape as well. My back is feeling better, which is a good thing.
Last week, I was at Augusta National with some friends from Virginia, and we had a big time. The course was really in great shape and was getting ready for the tournament. We stayed in the cabins and had a great time. We've been doing that for 20 years and wanted to keep it going. I have played Augusta National in the fall, so if they decide to move the tournament to the fall, it will certainly make the course longer because they overseed and make it harder.
David Pillsbury ▶ CEO, ClubCorp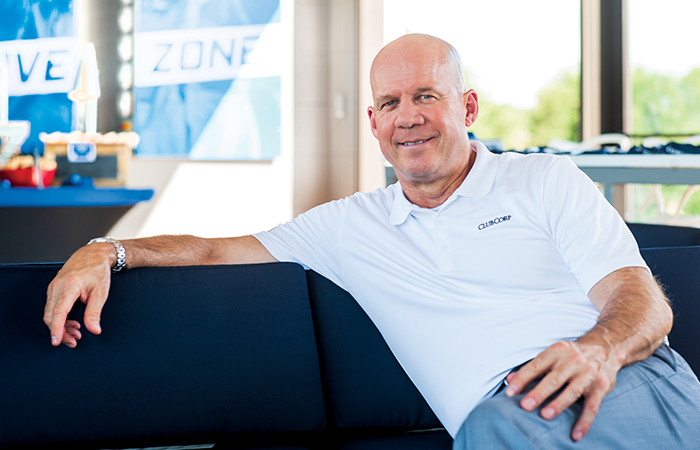 We have a large platform, and we've been very active in communicating with all the industry leaders. We're very focused on assuring that as states mandate closures, that they recognize the importance of leaving golf courses open. From a consumer perspective, as people are isolated, they are looking for outdoor activities. Golf is on the short list of things that make sense. We think socially it's great for everyone. Each foursome has about five acres to themselves per hole. It's a tremendous opportunity for people to take advantage of community in a socially-distancing-appropriate manner. 
From a business standpoint, it's critical for the health and survival of the club business to facilitate members using the courses while the other parts of the club are shut down. 
In addition, we have a whole list of best practices to assure that everyone is safe. We're removing water coolers, we're disinfecting carts, allowing single-cart ridership, and some other things as far as maintaining distance when checking in. 
We're a very important part of the communities we serve, and we plan to do whatever we can to accommodate everyone while following all the guidelines to ensure people are safe and healthy. 
Blake Walker ▶ Founder and CEO, Arcis Golf
We are grateful to those who are working to alleviate the suffering caused by this terrible virus. So long as we are able to do so safely and responsibly, we will provide our guests a place of needed refuge to rejuvenate, exercise, relax and enjoy the games that they love. Nothing is more important than the safety of our members, guests and staff, so we are exceeding our own high standards for cleanliness and are strictly following the CDC-recommended guidelines and proper social distancing and precautions.
Mark Harrison ▶ Executive Director/CEO, NTPGA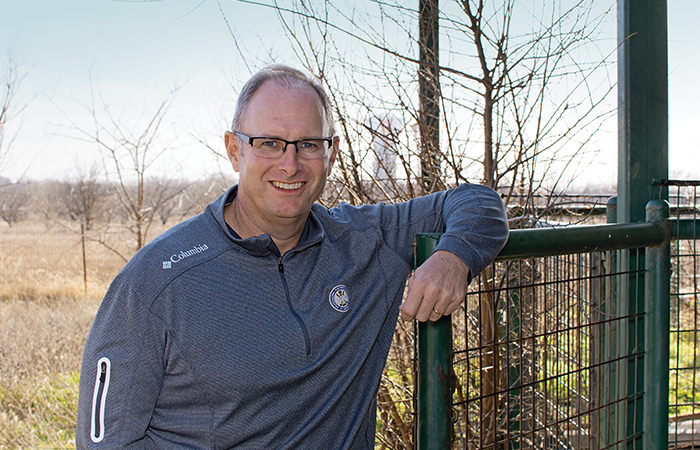 I think with our youth plans, we have a chance to reach junior members who are looking for a safe outdoor activity. We feel like we are experts to deliver this type of performance. We are going to wait until it's safe and the time is right and be ready to step forward at the proper time.
We are still raising money for our new local headquarters in Frisco, which is a bit challenging at this time, but we are going forward. 
Everybody is working from home here and we are forwarding all the calls to each person. We still have meetings and are going forward when all of this ends.
Travis Measley ▶ Tour Director, Texas Junior Golf Tour/Rocky Mountain Junior Golf Tour
It's certainly been a shock to see what has been going on around the country, not only here, but in other areas where we operate, like Seattle. People seem eager to want to do what is right while also getting back to normal as soon as possible – we in the golf industry might be a little more fortunate than others in that golf is a sport that has been acknowledge as less-risky than others and hasn't been regulated as much, at least from a government standpoint. People want to play and people want to get out – kids aren't in school right now and are, I think, starting to go a little stir-crazy, but you still have to weigh that demand versus what is the right thing to do for the safety of everyone, including staff working a tournament or at a golf course.
It is interesting to talk to other people in the industry about some of the unique ideas and protocols we are dreaming up to keep people safe while also letting them play. Keeping in flags and eliminating rakes seems to be one of the easy consensus changes golf courses and tournaments are making, and we are even talking about moving to a completely digital tournament process regarding scorecards and rule sheets and scoring – anything you can do to limit that hand-to-hand contact has to be on the table when things eventually do start up again. Even the USGA and R&A are announcing temporary tweaks to the rules that allow for issues like the pin staying in the hole and it's good to see some common sense prevail from those leadership groups.
The scary thing about this is the unknown. There isn't going to be some sort of worldwide event or moment when everyone goes, 'OK, it was bad yesterday, but now its 100 percent OK.' We are all just going to have to feel this out and do what we can to keep everyone safe as we go. At the TJGT, we hope and plan to be back to semi-normal, from a tournament standpoint, in May (albeit with some stringent protocols in place), but a month or six weeks out, you just don't know. Taking it day-by-day is the only way we can go, but that is a hard thing to do.
Ryan Miller, PGA ▶ Tournament Coordinator/Golf Group Sales, 2 Getaway Travel 
To be honest, we're a bit new into the golf sector, so at this point it has been a huge question mark. Basically, anything after the beginning of May is still a go, but everything through April has been canceled. We still have some trips booked, including one to Whistling Straits in June. 
We're just trying to keep things moving forward for when this passes, but we're really not pricing things out because it's still so fluid and volatile. To be honest, it's tough to even get anyone on the phone right now, so booking travel is basically impossible. At this point, leisure travel isn't a priority, but one of the cool things about our company is we're always looking forward and will have some great travel ideas for when this whole thing blows over. We know people are going to be antsy to get out and play once they're able to, so we want to have some great ideas in mind for those who are interested. 
Michael Tothe ▶ Tournament Director, 
Charles Schwab Challenge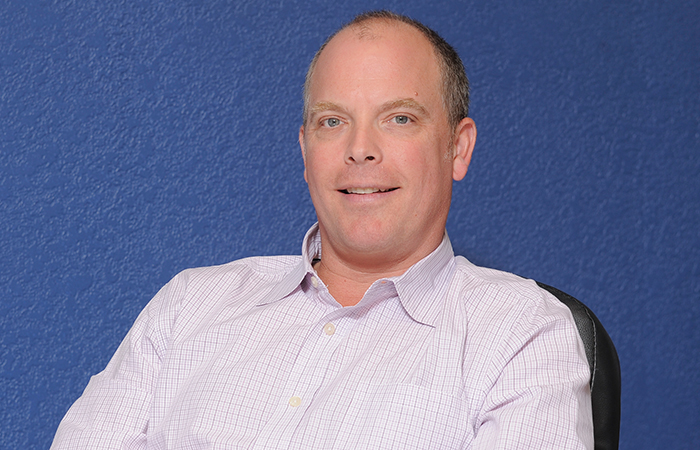 I have had a couple of internal meetings and am working on what we have coming. But we are trying to do business as usual. We have a little more runaway to avoid the worst, but we don't know what is going to happen, just like anybody else. It's kind of like waiting to see if we're going to die this year.
If you look at the latest CDC projections, we are outside the eight-week window, but that could change at any minute.
I didn't really know what they were doing at the PLAYERS Championship until I watched it on TV, then I got a text after cancelling further tournaments.
We are doing everything we can do to get ready if we are able to hold a tournament. We are still selling tickets and sponsorships, signing up volunteers and having meeting.
We've had to cancel some pre-tournament events, but we are hoping for the best with the Colonial.
Chet Williams ▶ Course Architect
I am still working (renovation) at Whispering Pines and that work has not been affected. Corby Robertson has offered that all workers can stay at Camp Olympia to stay isolated from anyone else if they want to. They have all the materials and equipment needed to complete the job and shouldn't have any trouble getting things delivered. I'm still going out there (WP) pretty much every other day to keep the project going. I still have a meeting in Corpus Christi later this spring to talk to the membership about that project.
Rob Addington ▶ CEO, Anera Sports
We did a lot of good work in five months, so we are prepared to come back in 13 months and do an even better job with the (Veritex Bank Championship). We have a title sponsor and a course for five years, so I think we should be in good shape for 2021. We have volunteers and leaders and people to work to make it even better.
We still have Trans-Miss summer golf, hopefully, and amateur golf events and other events. We just hope to do good things in the future.
Jon Drago ▶ Tournament Director, AT&T Byron Nelson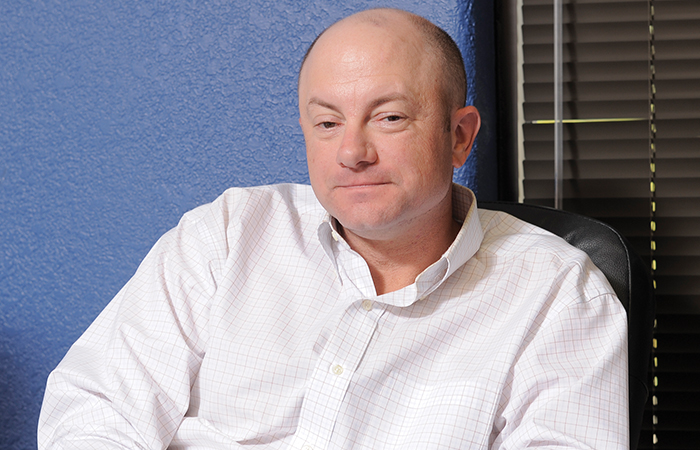 Perhaps the most painful cancelation was the AT&T Byron Nelson Championship, at Trinity Forest Golf Club, May 7-10, in Dallas. Tournament officials had already announced they were leaving Trinity Forest after this year's tournament, capping a star-crossed three-year run, due to lack of logistics, shade and other amenities, but we're hoping to go out on a good note this spring.
We wanted to end up with a celebration, handing the trophy to (Texas players) Jordan Spieth or Ryan Palmer or Scottie Scheffler. We had two years of extreme weather and this year the most extreme circumstance ever. It's a disappointing way to end, for sure.
We started contingency plans when The PLAYERS was cancelled, but it really snowed on us. When The Masters was postponed and others as well, the writing was on the wall.
We had a great two weeks of sales, and everything was a go, but it didn't happen.
The construction on the course had already started, of course. We had all the flooring down, but not all the grandstands. No. 17 was going to be a huge deck from tee to green. It would have been like Phoenix … awesome. The flooring was already down on the core of the course and we had some great plans to make that really fun this year.
It's a fact of life that you can have great visions and plans, but it doesn't work out like you wanted it to. Each of us entered into Trinity Forest with great intentions, but there were a number of logistic factors and things we didn't foresee that didn't allow it to happen. In the end, I would just call it disappointing.