Cover Story – Forecasting the 2020 season

The calendar has turned to January and the doors have officially closed on the 2019 golf year.
With that in mind, we here at AG (and with the help of some friends) wanted to look ahead at what we would like to see occur on the PGA TOUR over the next 12 months.
But before we get into our Wish List for 2020, let's take a few moments to reflect on the last year in the golf world.
A tightly-contested race for Player of the Year saw Rory McIlroy edge Brooks Koepka for his third career Jack Nicklaus Award — a rare instance in which the Player of the Year did not record a win in a major (Koepka, meanwhile, won the PGA).
Of course, McIlroy did win the FedEx Cup and Tour Championship, as well as the PLAYERS Championship (the first player to win each in the same season), won the Byron Nelson Award for Adjusted Scoring Average and finished in the top 10 in 14 of the 19 events he competed in.
But the race for Player of the Year was far from the biggest storyline to occur in 2019.
Not when the great Tiger Woods returned to the throne to earn his fifth Green Jacket and later overcame injuries midseason to take first at the Zozo Championship.
While Woods won a major, Tony Finau did not, much to chagrin of the AG staff (No. 25 on last year's Wish List), nor did Cameron Champ ace a par-4 (No. 24). Nobody aced hole No. 7 at the U.S. Open at Pebble Beach (No. 21), either, though Rory Sabbatini did manage finding the cup in one at No. 12. Other misses from last year's list include The Return of the Caddy Races (No. 23), Ollie Schniederjans getting a win or a hat (No. 22), Conrad Schindler qualifying for The Masters (No. 20), more people using single-length irons (No. 16), Hosung Choi winning in the U.S. (No. 14), Trackman prices dropping (No. 12), incentivizing required tour appearances (No. 8), Rickie Fowler getting his first major (No. 4), another Thanksgiving "Match" (No. 3) and Tiger Woods and Jordan Spieth competing in the final group at Augusta (No. 1).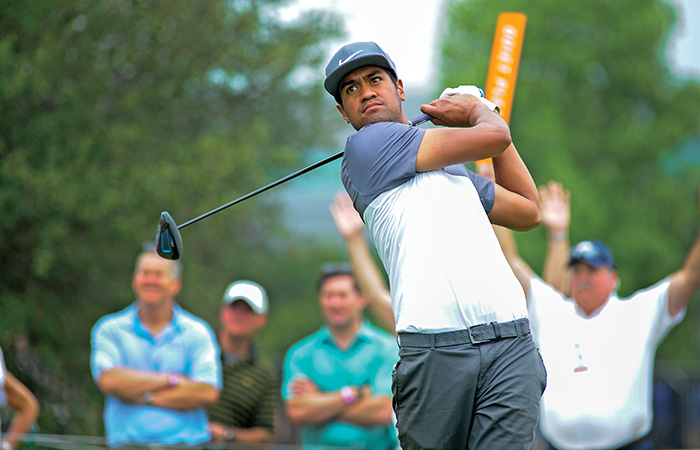 Woods did his part to fulfill our No. 1 wish, thought, and while it was a rough year for Spieth, he did somehow manage to rediscover his putter (No. 17). Weather was generally nice for the Colonial and Nelson (No. 19), and we saw more use of the Pro/Top Tracer (No. 15), players putting with the flag stick in (No. 13), willful interviews from Koepka (No. 11), concessions at Trinity Forest (No. 6), a U.S. Open the USGA didn't butcher (No. 2) and Steve Stricker getting the Captain's nod for the 2020 Ryder Cup (No. 7). And speaking of Cup's, we also saw Patrick Reed (1-3) stink it up at the President's Cup — with his caddy also getting into a physical altercation to boot (No. 5).
Quite a few misses, we know, but we also nailed a few. The game of golf can be volatile and unpredictable, so some of our predictions not coming to fruition isn't a tremendous shock.
Also, in addition to wish lists and predictions from the AG Staff, various professional players and experts and have joined in on the party this year.
Some prevailing themes include speeding up the game, harsher penalties for cheaters, the Byron Nelson Championship bailing on Trinity Forest, converting young adults and the Topgolf generation to course players, a resurgence from Jordan Spieth, both Jon Rahm and Rickie Fowler getting off the major schneid and Europeans and Americans disagreeing on who will win the Ryder Cup.
So, without further ado, here are our predictions and wish lists for 2020.
Craig Rosengarden (AG President, Radio Personality)
Prediction: Early season success, then a suspension for Patrick Reed.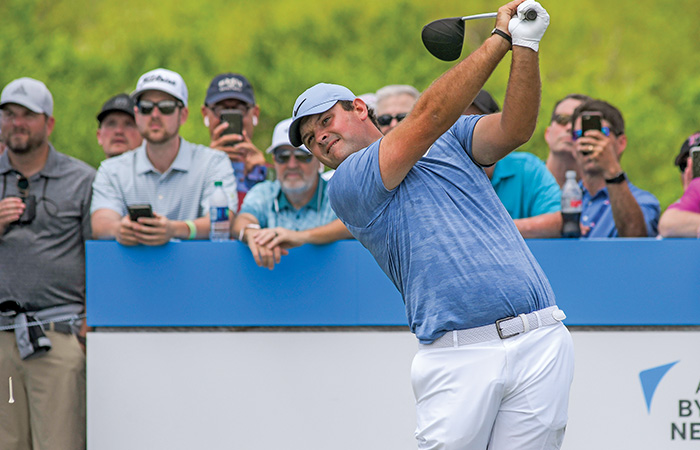 This will be the year to watch Patrick Reed.  The allegations of cheating will not affect his play. He has been accused of cheating in the past, and it hasn't affected his play in the least. In fact, I think he thrives on it. However, the fans will be on him non-stop, and that will get to him. And watch for a Happy Gilmore moment from Reed when the gallery is ruthless to him and he's had enough.
Prediction: Rahm rises to No. 1 in the world, while Rory McIlroy misses out on a major again. 
There are two players that are clearly playing better than everyone else. One will be the No. 1 player in the world, while the other will continually just miss. Both Jon Rahm And Rory McIlroy are playing lights out golf. It doesn't hurt that the current No. 1 Brooks Koepka is on the IR with a bum knee. However, these two Euros have incredible swings and they will hold up for another year, an in Rahm's case at No. 1. I also think McIlroy will play well early in all events and can actually see him leading all the majors at some point. But Rory's early success in tourneys will not hold up, and he will find some way to not win a major … again. However, don't bet against him finding a way to back door into numerous top-five finishes.
Prediction: The AT&T Byron Nelson Championship returns to TPC Las Colinas.
The Byron Nelson has a storied past and has historically been one of the biggest events to donate to charity in the history of the PGA Tour. However, the Nelson's ability to raise money has taken a hit in recent years, and last year the amount of money raised fell significantly short of prior year's efforts. There may be a myriad of reasons that could be the culprit. The Tour has not been kind to the Nelson regarding its date. The stars don't have room on their schedules to add an open event. And as good as Trinity Forest is as a golf course, the infrastructure around it makes it difficult for sponsors to entertain at the event and for patrons to watch professional golf. All signs point to this year being the last at Trinity Forest, and even more signs point to the event moving back to the TPC at Las Colinas. There isn't enough room to show all the signs here, but trust us, we see them. Moving it back will not help regarding the date, as that is not likely to change. However, the infrastructure that the TPC facility has on property can certainly help bring a stronger field, and patrons and sponsors will have a much easier time enjoying golf.
Prediction: Something new and big from AG.
It's time for us at the AG empire to take on another project. It's seems every few years we find something that tickles our fancy, and we go all in. It's been nine years since our last big endeavor – starting IdealGolfer – and it may be time for our next big thing. Do we have any idea what that is now? Nope. But we will do something.
Rick Arnett (AG Vice President, Radio Personality)
Prediction: Jon Rahm wins his first major.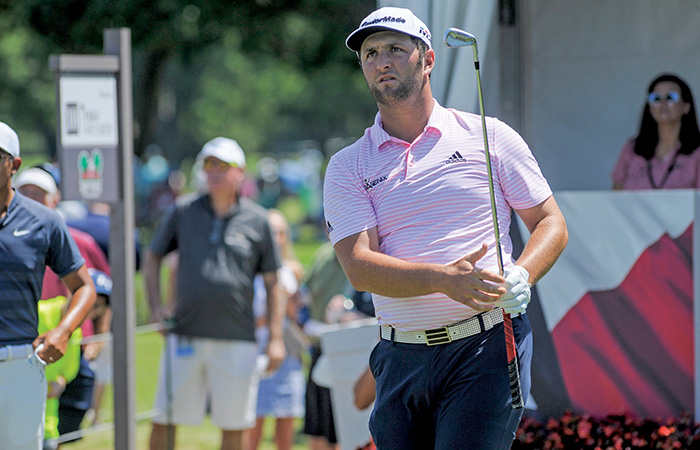 The Spaniard is unquestionably one of the most talented players on the planet, and many believe it is only a matter of time until he breaks through with his first major. The year 2020 seems to be the perfect time. Rahm had 12 top-10 finishes in 20 events a year ago, including one win and two third-place finishes — one of which came at the U.S. Open. He didn't finish lower than 12thin any event following that performance, and recently placed second at the Hero World Challenge to go with a pair of championships on the European Tour since October.
Wish: More "Playing Through" and Pro/Top Tracer enhancements on telecasts.
Playing Through, i.e. a split screen featuring commercials and live golf action simultaneously, came into the picture recently as did use of the Pro/Top Tracer. And while we saw an increase in use of both in 2019, we can't get enough of it.
Prediction: Last year of Trinity Forest hosting the Byron Nelson.
As noted in Craig's predictions, the writing seems to be on the wall for the end of the relationship between the Byron Nelson Championship and Trinity Forest Golf Club.
Wish: Every major comes down to the final hole.
2019 certainly had plenty of storylines in the majors, but they didn't feature much drama on the final hole sans all eyes being on Tiger at Augusta. Neither Woods at the Masters nor Koepka winning at the PGA were much in doubt on the final hole, and Gary Woodland and Shane Lowry had more than comfortable working margins in their wins at the U.S. Open and British Open, respectively.
Hopefully 2020 produces more drama late, with each major being decided on the final hole and maybe even working in a playoff or two.
Eli Jordan (AG Editor, Radio Personality)
Prediction: The year of the young guns.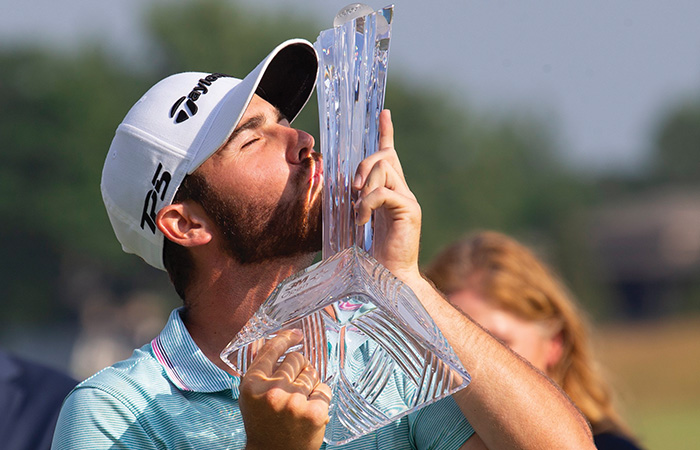 This isn't really going out on a limb, but I think this could be another year of the young guns. I think there's a better than zero chance Matthew Wolff, Collin Morikawa or Viktor Hovland wins a major. It's beginning to look like the ship may be sailing on guys like Rickie Fowler and Matt Kuchar, who are probably the best current players without a major title. With Wolff, Morikawa, Hovland and even guys like Xander Schauffele, Bryson DeChambeau and Jon Rahm stalking major titles, it could be tough for a guy like Rickie to break through. The fields are just so hyper-competitive now.
Wish: FOUR days of great weather at the Nelson.
Truth be told, I don't think it's the greatest venue to host a PGA Tour event, but I absolutely love the course and really would like to see the crowds if the weather were perfect the whole week. If you remember 2 years ago a freak day of crippling temperatures sent about 50 people to medical tents for heat related illnesses. Fast forward to 2019 and one of the days was about 40 degrees and misty. How about 75 with a slight breeze for the 2020 Nelson?
Prediction: Team USA wins the Ryder Cup.
I legitimately think this may be the most complete potential Ryder Cup team the United States has ever put together. Although the Euro's seem to always beat the U.S. using superior team comradery, I believe this is the year the Americans just have too much talent. Add in the fact the 2020 Ryder Cup is at Whistling Straits, a course that is an interesting Rubik's Cube and doesn't really lend itself to an advantage for either side, and you'll likely see a U.S. win.
Wish: Playing more private courses.
This is a bit self-serving, but I really want to get out to some more of the private clubs in Dallas this year. Being the editor of AG, I feel like I could be more educated on some of the great local private clubs. I have seen National, but it's been years, and I would love to get back out there and see it again. Also, on the list is the currently-being-renovated Shady Oaks, as well as Preston Trail, DCC and Brook Hollow.
Prediction: Jordan Spieth regains his previous form.
This will be the year Jordan Spieth returns to the winner's circle and finishes top-three in a major. I don't believe Jordan will capture a major title in 2020, but I do think he will return to form. Since 2015, Spieth has been pulled in approximately 2,432,129 different directions. Appearances, media obligations, travel, sponsorship opportunities, planning and executing a wedding. I think this is the year he finally finds some stability and is able to place his focus back on the game and getting some victories.
Wish: Strong seasons from local players.
One final thing I hope to see is some of our local talent having some great success in 2020. Obviously, we've seen Jordan have plenty in his short career, but I really want to see guys like Martin Piller and Conrad Shindler reap the benefits of their hard work. Those guys couldn't be nicer, and I would love to see both of them win some hardware (and cash) in 2020.
Justin Thomas (AG Assistant Editor, NOT the PGA TOUR star)
 Prediction: Four first-time major winners.
Brooks Koepka is banged up, Tiger just had his renaissance year and Rory is one season away from total reign over the sport (there's a 2021 tease for you). Were those three all to miss out on majors this season, a window would be open for some first-time winners. So, why not be bold and predict first-time winners at all four? Between veterans yet to breakthrough but still playing consistently well (Matt Kuchar, Rickie Fowler, Paul Casey, Ian Poulter), rising stars nearing or hitting their primes (Jon Rahm, Tony Finau, Xander Shaufelle, Tommy Fleetwood, Hideki Matsuyama, Bryson DeChambeau, Patrick Cantlay), a host of talented youngsters (Matthew Wolff, Viktor Hovland, Collin Morikawa, Sungjae Im, Joaquin Niemann, Jazz Janewattananond, Cameron Champ) and many others, I say we see a host of fresh faces when it comes to hosting major trophies in 2020.
Wish: Rory McIlroy wins the Grand Slam.
There are two things I am truly itching to see in golf. The first is for a player to win a true Grand Slam: winning all four majors in one calendar year. I don't know that it will ever happen, and the odds seem to be steadily declining in this day and age. But if there is one player that could do it, especially if that putter gets totally locked in, I believe it to be McIlroy.
Prediction: Lee Westwood wins the Open.
Royal St. George's in Sandwich, England, has hosted the Open on 13 occasions with the winner being a first-timer in 10 of those instances, including a 42-year-old Darren Clarke in 2011.  So, to piggyback of my first prediction, I'm calling an out-of-nowhere win for Westwood. He's been in the hunt early in majors when he has no longer consistently been an elite player, and I say this year he puts four solid days together and gets that elusive first major – fittingly in the UK.
Wish: Golf gets a true rivalry.
The second is for a true rivalry for golf. And I'm not talking a rivalry with a healthy respect. Nor one that necessarily has to feature two of the best players in the world. I believe Georgia and Georgia Tech call it "Clean, Old-Fashioned Hate". That's what I want. Trash talk on and off the course. Openly rooting against one another. A head-to-head showdown here and there.
Mike Bury (AG Instruction Contributor, Golf Digest's "Best Young Teachers in America" 2016-19)
Prediction: Tiger goes back-to-back at Augusta, out-dueling Phil in the process.
Wish: Golfers permitted to carry 15 clubs.
Prediction: Phil Mickelson makes the Ryder Cup team and hits winning putt.
Wish: Rickie Fowler wins a major.
Todd Hamilton (PGA TOUR veteran, 2004 Open Champion)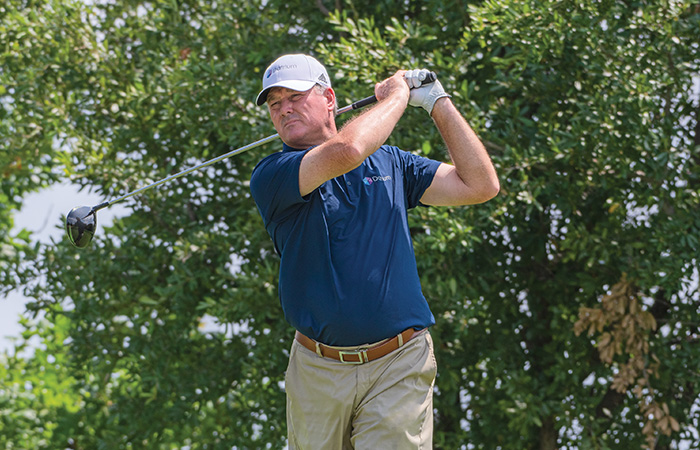 Prediction: Tiger passes Sam Snead on all-time wins list.
Wish: A playoff at the Masters featuring at least three players. 
Prediction: A well-known PGA TOUR player will change swing coaches.
Wish: A Korn Ferry Q-School graduate will win on the Tour and claim Rookie of the Year honors.
Prediction: If you shoot under-par at this year's U.S. Open, you will win the trophy.
Wish: USA Wins the Ryder Cup.
Hank Haney (Golf Instructor, Radio Personality, Tiger Woods Former Coach)
Prediction: Rory McIlroy wins the Masters and Jordan Spieth wins again.
Wish: Faster play and more people playing. I always enjoy when I see the game is growing.
Trey Kemp (Project Architect, Colligan Golf Design)
Prediction: Ryan Palmer wins at Colonial. He's been close before, but I think this is the year he gets it done.
Wish: All golfers to speed up from tour pro's to amateurs. While it is a blast to watch everyone's waggles and practice swings, it's a lot more fun to play faster and not have to wait on every shot.  I think that speed of play is what has hurt the game of golf the most over the past few years.
Prediction: Jordan Spieth wins the Byron Nelson sparking another successful run.
Wish: I think an untapped market for the game of golf is the 20 somethings or young professionals. The PGA and 1st Tee programs have done a nice job of attracting juniors, but I don't feel like the golf industry has done a good job of attracting young professionals that have grown up playing other sports. These people are competitive and looking for ways to stay competitive and have fun while staying active. Topgolf has started getting this group into the game, it is now time to figure out a way to translate that to the course.  I am not sure how that is done, but I really think this is an untapped market and getting this group into the game of golf would help to grow the game.
Andrea Pavan (European Tour member)
Prediction: Jon Rahm wins his first major.
Wish: A good battle for No. 1 between Koepka and McIlroy would be great for the game and the ratings.
Prediction: I believe Europe wins the Ryder Cup.
Wish: I think the game needs a healthy Tiger Woods. I hope he stays competitive and healthy.
Mike Rausch (Master Club Fitter, Club Builder at Sellinger's Power Golf) 
Prediction: Rickie Fowler wins a major.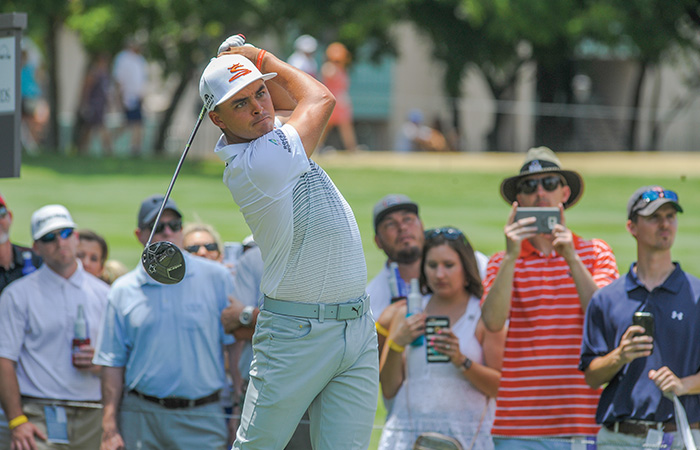 Wish: Speed up play on the Tour by implementing Euro Tour practices.
Prediction: Sungjae Im will win a tournament.
Wish: More pre-tournament events similar to Euro Tour.
Prediction: A resurgence from Jordan Spieth.
Wish: Topgolf players hit the actual course.
Prediction: Viktor Hovland wins Rookie of the Year.
Wish: More partnerships between Topgolf and Club Corp or Arcis.
Prediction: One Korn Ferry battlefield promotion player earns Tour card.
Tag Ridings (Korn Ferry Tour member, PGA TOUR veteran)
Prediction: Tiger Woods, Xander Schauffele win two majors apiece.
Wish: I would like to see cheaper rates or even complimentary greens fees for kids. I think it preserves the health of the game. I would love to see more public facilities that can be sustained on a budget, making it easy for people to try out the game in a relaxed atmosphere.
Prediction: Koepka battles injuries.
Wish: Cheaters quit the game.
Prediction: Spieth's struggles continue.
Wish: Breakout years from Tag Ridings and Conrad Shindler.
Marc Sambol (Professional Caddy)
Prediction: Justin Thomas and Tiger Woods battle it out for FedEx Cup Championship.
Wish: Golf finds a way to actually speed up the game.
Prediction: Scott Harrington wins as a 38-year-old rookie.
Wish: The Byron Nelson makes changes in an effort to become a top tournament again.
Conrad Shindler (Korn Ferry Tour member, PGA TOUR veteran)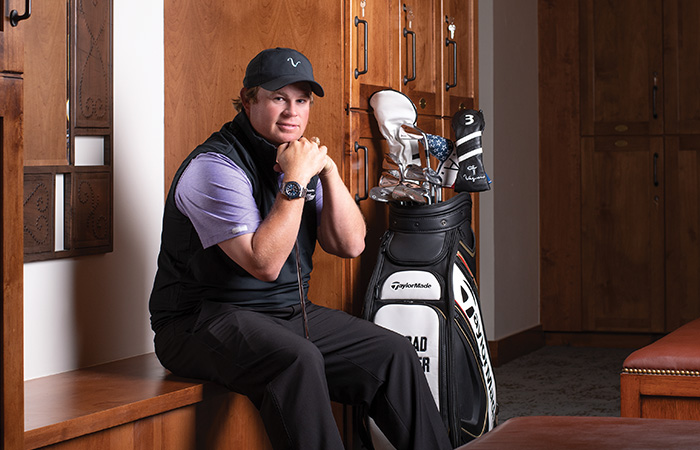 Prediction: I predict three first-time major winners with Tiger grabbing the fourth.
Wish: Golf courses playing tougher, particularly with an emphasis on accuracy opposed to bomb and gouge.
Paul Stankowski (PGA TOUR veteran, Local Professional) 
Prediction: Jordan Spieth wins a tournament.
Wish: More penalties for slow play.
Prediction: Doug Barron wins on the Champions Tour.
Wish: A non-exempt rookie wins the Tour Champions Schwab Cup.
Avery Zweig (Junior prodigy, No. 58 Junior Player in World, No. 1 player in the Class of 2025)
Prediction: I think in 2020 Koepka will definitely win another major. He has consistently risen to the occasion and performed well in majors, even when courses don't suit his style of play.
Wish: In 2020, I would like to see Tiger continue to play well, because I think his success is good for the growth of the game.