Cover Story – Joe Pavelski

Joe Pavelski isn't necessarily a household name across the hockey landscape. He's not as recognizable as, say, a Brett Hull, Jeremy Roenick or former AG cover boy Mike Modano. But while you might not notice Pavelski if he wandered by you in a grocery store, he has quietly put together a potential hall-of-fame career right under our noses. 
Pavelski hails from the small town of Plover, Wisconsin, which boasted a muscular total of just under 8,200 people in the 1990 census, which was right around the time a young Pavelski began skating on the homemade ice rinks that states like Minnesota and Wisconsin are known for. It's a different way of life in small towns up north. Hockey is front and center, and it is readily available for consumption at any point during the year, especially across the frozen tundras and ponds during their brutal winter months.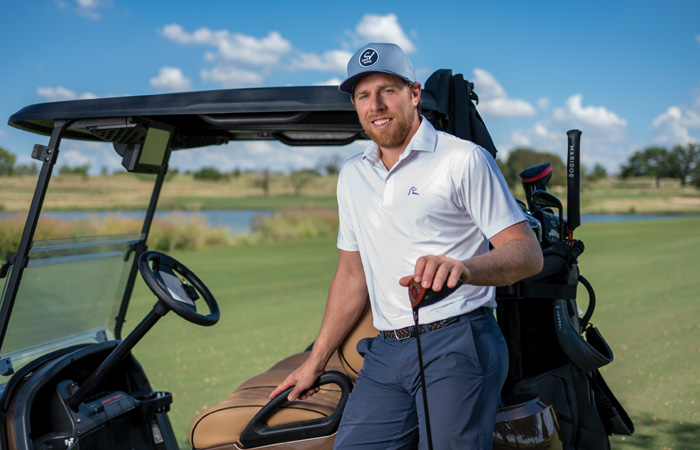 Pavelski quickly rose up in the junior ranks, eventually earning a chance to play stick and puck for his beloved University of Wisconsin, where he helped the Badgers win the 2006 Frozen Four, which is the Division I National Championship for men's collegiate hockey. After a fulfilling and successful career at UW, Pavelski began a professional career with the San Jose Sharks, where he quickly made an impact alongside veterans like Patrick Marleau, Bill Guerin and Joe Thornton. Pavelski notched seven goals in just his first 10 games to cement himself as a potential building block for the Sharks. After playing from 2006 to 2019 with San Jose, Pavelski signed with the Dallas Stars and led the team to a Stanley Cup berth during the bubble COVID season of 2019-2020. 
Although Pavelski has yet to hoist the coveted Stanley Cup in his career, he does hold the distinction of scoring the most goals ever in the postseason by an American-born player. Pavelski notched his 61st postseason goal in September of 2020 to surpass Joe Mullen. In the couple years since, Pavelski has lit the lamp three more times in the playoffs, running the record to 64. 
When he's not top-shelfing pucks in the NHL, Pavelski also loves the game of golf, which he has played since his younger days back home in Wisconsin. Pavs is a low single digit, and sometimes scratch player, depending on whether it's hockey season, and as you watch his swing, you can see why. Teeing it up with teammates like Tyler Seguin, Jamie Benn and Jake Oettienger help keep his game sharp, but playing at his home course, Maridoe, where he routinely gets to see guys like Will Zalatoris, Davis Riley, Jordan Spieth and the up-and-coming Coody twins play, he has learned a lot through osmosis. 
If you are locked in on the celebrity golf circuit, then you saw Pavelski head to a playoff with former Major Leaguer Mark Mulder and our very own Tony Romo at the American Century Championship earlier this year, where Romo won with a 5-foot birdie on the second playoff hole.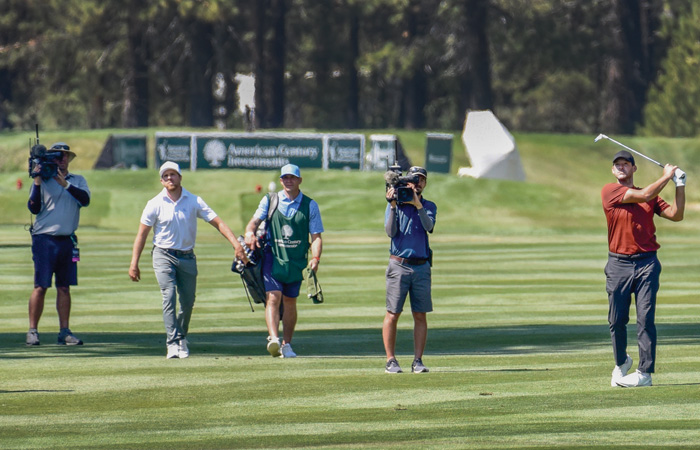 Pavelski recently hosted AG at Maridoe for a few holes and a nice chat about the direction of the Stars, what he would give up to win Lord Stanley's Cup, and the Stars' chances in 2022.  
AVIDGOLFER: What was your first memory of playing hockey?
JOE PAVELSKI: From a young age, my older brother played hockey. He was the driving force for building a rink in the backyard. Growing up in Wisconsin, you knew that was coming every winter. It was easy to lace the skates up and just go out and play in the backyard. 
AG: How big a change is it going from a climate like that where outdoor hockey is normal to a place like San Jose and now Dallas, where we would never be able to do something like that?
JP: It's a bit different. You grow up in that weather, then you go to a place like San Jose and Dallas. But it's good once you're a pro, because you get a few days traveling up north every year, so you get some of that weather and then you get to head back to warm weather. But I really still enjoy the cold when I am in it. 
AG: At what point did you begin to think hockey might be something you would excel at?
JP: As a kid, you always dream of playing at a high level. I think in high school when you start playing juniors. When I played in the UHL I started having some success, and that's when you start hearing from colleges. I was lucky enough to get to play at Wisconsin, and that's when you really start to believe you can do it as a pro. When you're playing in college, that's your everything. You find success and work hard to be all in while you're there. After we won the championship in 2006, that's when I decided I wanted to play pro. I accomplished a lot in college, and I wanted another challenge.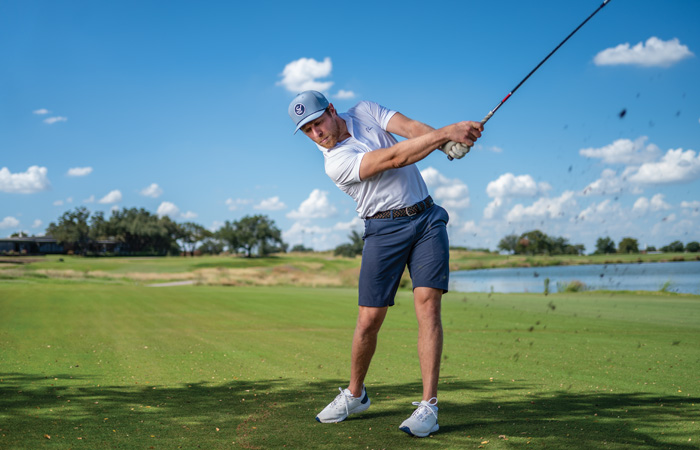 AG: Do you remember getting called up for the first time?
JP: Sure. I got a call at around 2 a.m. and was told I needed to be at the Boston airport at 7:30 and I would be playing that night in San Jose. 
AG: What was the first game like?
JP: I was on a line with Steve Bernier and Patrick Marleau. I was very lucky to get 15 minutes that night with some great players. I was able to get a goal that first night and followed it up with seven more in the next 10-12 games, so I was able to take the opportunity and run with it. 
AG: Which would you like to see more? A Wisconsin hockey national title or a Wisconsin football title?
JP: I would love to see the Badgers win another title on the ice. The program has struggled a little bit lately, but I know it's in the blood up there. So, I would like to see them win again. 
AG: Got Jonathan Taylor on any of your fantasy football teams?
JP: No. I picked too late in all my drafts to get him. Wish I did, though. 
AG: You have been in the NHL for a long time. As a veteran, how much responsibility do you feel to make sure you're helping the younger guys maintain themselves as a pro?
JP: I take pride in that. You adopt that role as you gain experience and get older. There are cycles. You have been through all of them, and you see the game in a different light as you gain experience. Number one is you try to lead by example and, to be honest, you do that for yourself too to keep your game at a high level. You have to keep whatever speed and durability you have left, and the younger guys see what you do and how you conduct yourself and it rubs off on them. We all have struggles throughout the season, and you just want to make sure you're not taking the easy way out and helping out where you can. 
AG: Pete DeBoer is the new head coach for the Stars. How are you liking him so far?
JP: Love it. I had Pete for four years in San Jose. He came in the year I became captain. He and Steve Spott, his assistant who came with him, are at the top of the list of staffs that I have played for. I am excited about what they bring as far as tactically, personality-wise, atmosphere-wise. They are just real people, and I don't have enough good things to say about those guys. I am excited about being able to play with them again.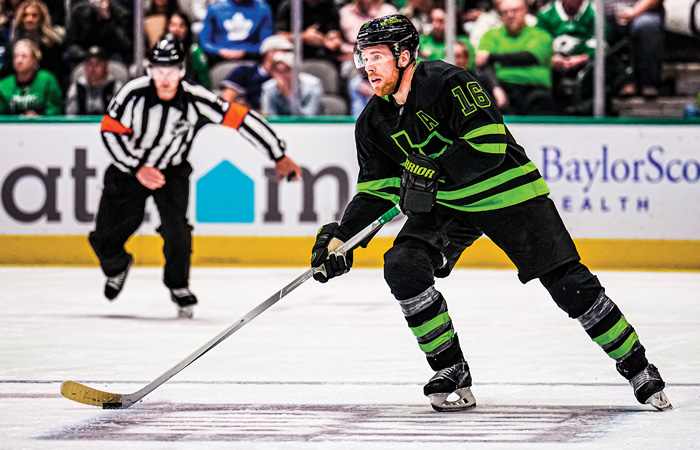 AG: The Stars have a great combination of veteran leadership with yourself, Jamie Benn, Tyler Seguin and a youth movement with Jason Robertson, Jake Oettienger and others. How are you liking the team chemistry, given you have some veterans and some younger guys, as well?
JP: The exciting thing about that is most of those young guys have a couple years of leadership under their belts, too. They have a sense of leadership in their own way, and then you have the next young wave after that. You need those young guys to come in and make an impact the way the salary cap is set up. 
AG: So, you feel good about the team in 2022?
JP: Absolutely. I think we're going to surprise some people. It's going to be a fun season, and we're looking to make a run. 
 AG: What is your most cherished accomplishment on the ice?
JP: Probably our playoff runs. They are so exciting. They end in disappointment when you don't win the title, but they are so much fun for us and the fans. We've made some great runs, so those are great. That, and the postseason goals record for American-born players is special. Those experiences are so much fun when you're living them. 
AG: You haven't won a Stanley Cup. Would you trade one year's salary for a Stanley Cup?
JP: You bet. In a second. 
AG: When you're on the ice, there is obviously a lot of jawing going on. Is there anything that's off limits?
JP: Not really. It's always based on how much you dislike the guy.
AG: Do you have any superstitions on the golf course?
JP: Not really. I mark my ball with two red dots, but that's not really a superstition.
AG: You picked up golf when you were younger. Why do you like the game so much?
JP: It's an outlet from hockey, but I do really enjoy some of the tournament golf I have played. It's amazing what golf can do to you mentally and physically. It is a nice change to be out there and it's just you and not the team. It's challenging and fun at the same time. 
AG: Other than the obvious superior hand-eye coordination, why do you think hockey players tend to pick up golf a little bit easier than a lot of other professional athletes?
JP: Oh, make no mistake, there are some bad hockey player golfers, but I think it is the stick-and-ball aspect of it. The seasons align pretty well, too, so we get to play a good bit in the offseason. 
AG: What is your favorite club in your bag?
JP: I love my 60-degree wedge. Not sure if it's my best one, but I love the delicate shots around the greens and being able to show off some touch. 
AG: You played in the American Century Championship this year. What are some of the other tournaments you enjoy?
JP: That is really the only one I have played in, and it's a great time. But that's one of the only things I look forward to doing more once I retire. 
AG: What is your personal low round?
JP: I shot a 65 back in high school at Stevens Point Country Club in Wisconsin. I have also had some good rounds at Maridoe, but nothing that low. 
AG: Who are some of the other guys that you enjoy playing with here locally? 
JP: Love playing with Klinger [John Klingberg], Ben Bishop, Jamie Benn and [Tyler] Seguin. Those are great guys to play with. One of the other great things about Dallas golf is how many great players we have. Got to play a round with Jordan Spieth, I have played with Davis Riley, and Will [Zalatoris] is out here quite a bit. I love getting to see those guys practice and play. It's fun to see them working with their coaches, too, and you can get some pointers by watching those guys. We also have a great group back up in Wisconsin. We love to have a great time with it.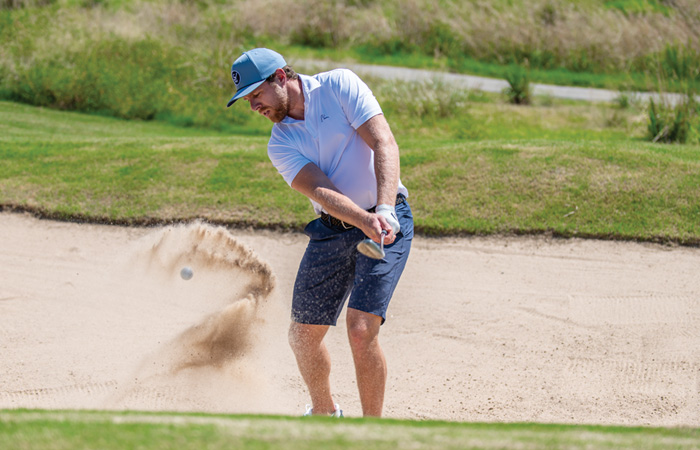 AG: Who is the best golfer in the Stars locker room not named Joe Pavelski?
JP: Good question. It's probably between Joel Hanley and Jake Oettienger. 
AG: Otter can play?
JP: Yeah. He's a good stick. 
AG: What is your bucket list course you have yet to play?
JP: Augusta is a course I would absolutely love to play. Some of the guys got me a trip over the pond to celebrate my 1,000th game in the NHL, so I am looking forward to using that at some point. But Augusta is the one. Cypress Point is probably the best course I have ever played. I got to play it a handful of times when I was in San Jose. Monterrey golf just has a different heartbeat. 
AG: Who is the better mascot? Bucky Badger? Or Victor E. Green?
JP: It's close but give me Bucky Badger. 
AG: What is a better feeling? Flushing a long iron, or a perfect redirect that hits the netminder's water bottle?
JP: Redirect, for sure. There is just something about them that I love. It's a great feeling. Most of my favorite goals I have scored have come on redirects, so I have got to go with a nice tip in. 
AG: It's a cliché question, but we ask almost everyone … what would be your dream foursome?
JP: Got to go with Tiger Woods, Jack Nicklaus and John Daly. Daly would make sure we're having some cocktails along the way. Our matches tend to involve a few beverages, and Daly would make that happen.