Feature – "Ace" of Insurance

The charity golf tournament has long been a way to raise money for any number of causes. From high school booster clubs, to various diseases, fallen police officers or wounded veterans, there's nothing quite like a day on the links for a great cause with friends and some cold beers. AVIDGOLFER does their share of tournaments as well, and we also donate to charity tournaments throughout the year with Passbooks and Collector's Editions of our magazines.
With tons of events every year, there is an increasing demand for tournament chairs to find new and exciting ways to raise money for these causes and set themselves apart from the multitude of other events around DFW.
ODDS OF AN ACE:
Professional: 2,500 to 1
Low Handicapper: 5,000 to 1
Amateur: 12,500 to 1
One of the new and interesting ways these tournament organizers are upping the ante is by offering incentives for great shots. For example, in our October AG tournament, we offered a $10,000 prize to anyone who could make an ace from 100 yards. The hole, the par 3 ninth at Tangle Ridge in Grand Prairie, is over water and usually plays closer to 150 yards. In this particular case, any amateur that holed the modified 100-yard hole, took home the payday. However, there was a wild-card for this event. PGA Tour veteran Edward Loar would also be hitting the shot for every group, and if Ed made an ace, he got a new car and each member of the group that was on the tee when he holed the shot got $1,000. In addition, Ed and a charity would each get $2,500. There are a lot of moving parts.
You may be asking yourself, in the event Loar (or any of the amateurs) actually did hole the shot, who is responsible for paying for that? Well, that's where this feature begins.
Hole-in-one insurance isn't anything new. In fact, the industry launched here in Dallas. National Hole in One started in 1981 and is still one of the industry leaders when it comes to making sure anyone who manages to capture the elusive ace gets whatever prize they have coming to them. SCA Promotions later joined the mix when founder Bob Hamman and his insurance firm was approached about insuring a tournament hole-in-one contest. Hamman quickly became enamored with setting odds for a hole-in-one and decided to develop it as a side business. Sometime later it became his full-time gig.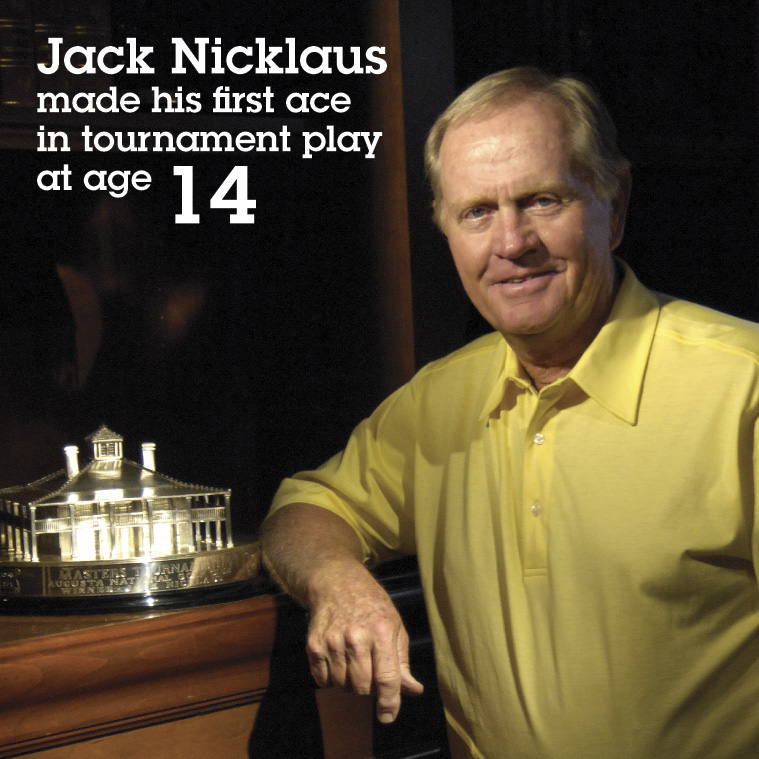 If you were a fan of the Ohio State Buckeyes or the Dallas Cowboys in the late 70's or early 80's then you've likely heard of Doug Donley. Donley was an All-Big Ten selection in '79 and '80, and still ranks among OSU's all-time leaders in career yards per reception, receiving yards, receiving TD's and receptions.
After Ohio State, Donley was selected by the Cowboys in the second round of the 1981 NFL Draft. In four seasons with Dallas, Donley amassed 55 catches for 898 yards and four touchdowns. Injuries plagued his career, and the Cowboys waived the receiver in 1985. After a brief comeback tour with the Bears, Donley officially hung it up in after the 1986 season.
FIRST "ACE" WAS MADE BY:
Young Tom Morris at the 1868 Open Championship
Donley ventured into the golf industry in the early 1990's, and in 1996 founded Advantage Golf. With his vast contacts throughout the sports landscape, Donley's business has become one of the top-of-the-food-chain companies for those who want to add some pizazz to their golf function.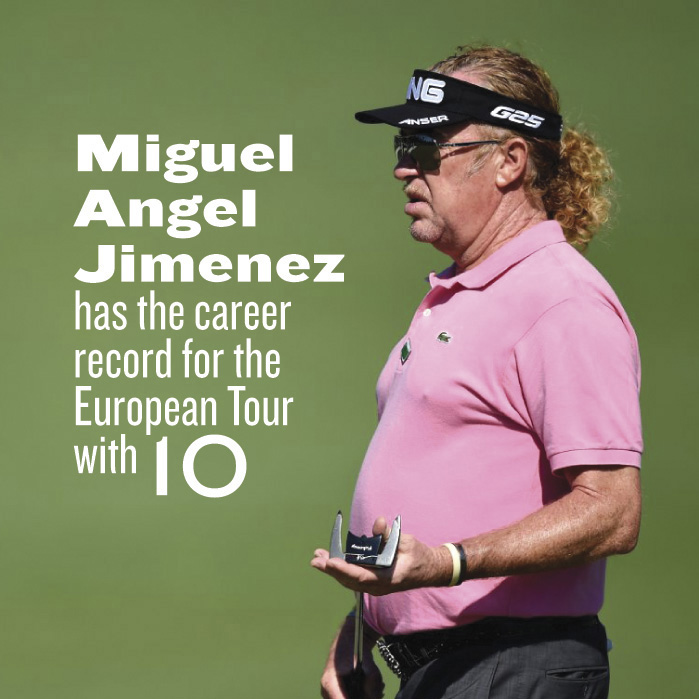 At first, Donley and Advantage began targeting auto dealers as opposed to National Hole-In-One which went to tournament directors.
"I realized that these dealers get a lot of requests to sponsor events and then they need someone to cover it. We still deal with tournament directors too, but often it's auto dealers. It's definitely been a fun business." Donley said.
Though numbers have been down in terms of rounds played over the last several years, charity events are still on the rise, as they continue to be a way to entertain clients or raise money for a booster club or charity. Advantage Golf will insure about 4,000 events in 2018. And Donley prides himself on being available to cover any kind of event.
ODDS OF AN AMATEUR MAKING TWO ACES IN A ROUND: 67 million to 1
"We cover anything from the Derek Jeter Classic at Shadow Creek in Las Vegas where they're giving away a $250,000 Bentley, all the way to the local Boys and Girls Club or high school booster club." Donley said.
With clients in all 50 states, Canada and the United Kingdom, 4,000 events annually may seem like a good number, but this industry still has a massive untapped market. According to Donley, there are around 750,000 corporate or charity golf events per year, and only about 150,000 of those take the initiative to have an on-course giveaway for a hole-in-one.
Golf tournaments are Advantage's main focus, but they also cover the fan shooting the half-court shot at halftime of NBA games, to the $20 million March Madness "perfect bracket" challenge.
For hole-in-one insurance, several factors are used to determine how much the insurance will pay. The number of competitors is how the base rate is determined, from there the value of the prize and the distance of the shot are the other factors. If the hole plays 160 yards, that is considered standard distance, so the base rate starts at 160 yards. If the hole plays longer, the insurance will cost you less. If you make the hole shorter, the tournament director will pay a premium. If you add a professional in the mix (as AG did with Ed Loar a couple months ago), the odds of an ace increase, therefore so does the premium.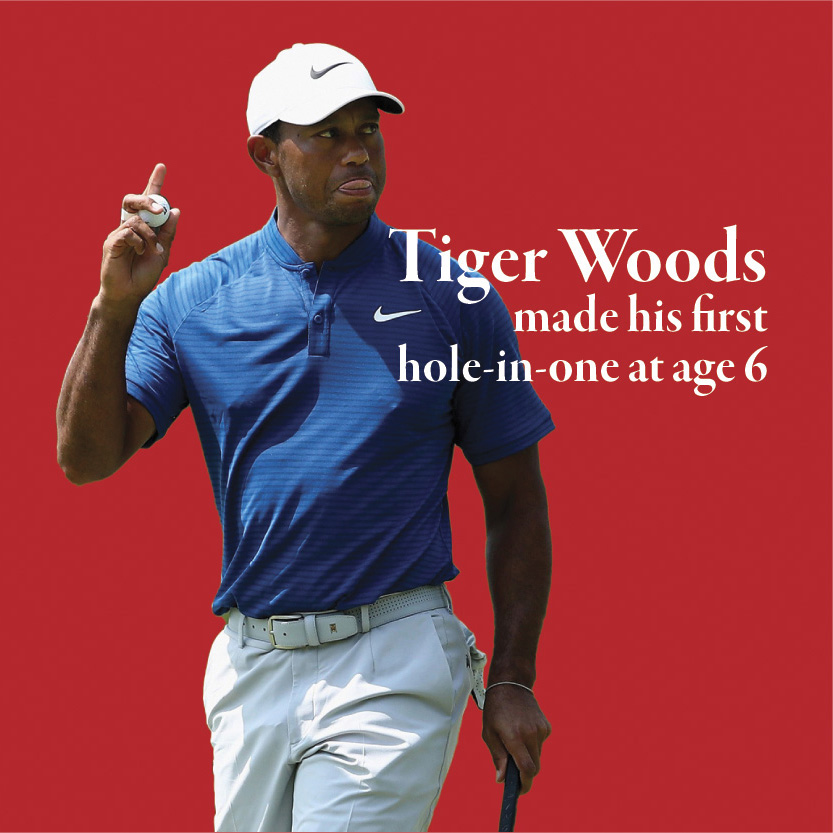 For a standard $10,000 prize on a hole-in-one, the premium is only $250. With some of the above additions or subtractions, it's fluid from there. Not bad to add some fun and a great opportunity for your next outing.
Covering 4,000 events, you might think that Donley and Advantage pay out quite a few aces annually, but in reality, they will payout about 1 in every 100. So only about 40 in 2018.
The Japanese have a far other reason for hole-in-one insurance. It's a standard tradition here in the United States (and most other places) that if you do capture that illustrious ace you've always wanted, then you're on the hook to buy drinks for your group in the bar after the round.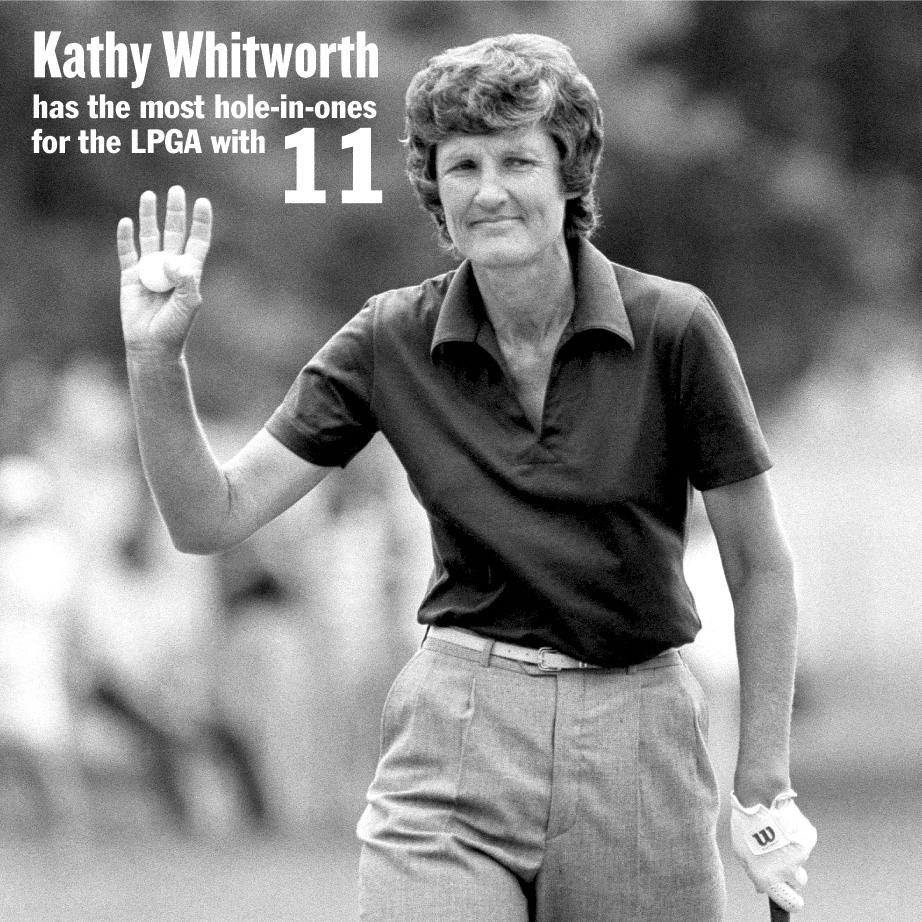 In Japan, wealthy businessmen have taken this tradition to a new level, often racking up massive bar tabs at the expense of the ace-maker. For some of these businessmen, it has become necessary for them to take out insurance in case they ever do make a hole-in-one they aren't going broke paying the tab, which sometimes can run into the hundreds of thousands of dollars. Seems pretty crazy, but I guess if your pals are hammering your pocket book for the worlds most expensive magnum of red wine, or a bottle of 50-year-old scotch, it's going to be worth it.
There are about 150,000 aces per year from an estimated 490 million rounds
If you take a look at the numbers, many tournament directors aren't utilizing an insurance provider to cover a prize that can really set their tournament apart and generate some legitimate buzz. Seems like a no-brainer to us.
"It's so affordable to get a big prize out there. I compare it to a wedding. At the wedding, you've got to have the cake. The car, or the cash prize is like the cake. You see a big prize out there and it gets people excited." Donley said.