Golf Science – Genesis of Improvement

Most regular golfers never have the time to spend on practice and when they do, it involves a few shots hit at the driving range or a few putts made right before teeing off. Ask such a golfer what the single most important aspect of their game they need to improve is, to get to the next level up, and they'd probably say "everything". Do the PGA TOUR professionals have some specific aspect of their games that they might like to improve more than any other?
The Genesis Open at the Riviera Country Club in Los Angeles was a great opportunity to find out. In a week that threw up unnaturally cold, wet weather with gusting winds, Justin Thomas was the leader after three rounds. His fourth round, which he said was all about missed putts, featured five bogeys and a double bogey, and on three of those six holes he did not hit the green in regulation. Earlier in the week, Thomas said that he felt he needed to bump up all aspects of his game – driver, irons and putting. In his post-event press conference, he said that putting in strong winds was a part of his game that is not as good as it could be. As a result he had two three-putts and a four-putt in just his back-nine, which had eight GIR's! So, in this particular case, Thomas was spot-on with one of the areas of his game that needs improvement.
Many other players also said that the main part of their games they need to improve to reach the next level of performance is their putting. Davis Love III said that while of course full-swing distance and direction improvement would help, his main requirement is to sink more 15 to 29-foot putts. Kelly Kraft felt he needed to improve his mid-range putts especially if it is not possible to get a 7-iron closer to the hole than 12 feet. He also added that to try to increase driver distance to drop 7-iron to maybe a more accurate 8 or 9-iron comes with the risk of directional inaccuracy. Jason Dufner, besides trying to improve his iron play believes he needs to hole more putts and plans to improve his putting through a better set-up. Ryan Moore said he felt he needed to improve his putting from 10 to 15 feet. Robert Streb, who had no idea what his putting flaw might be that makes him pull many of them, simply said that he needs to hit his putts straighter.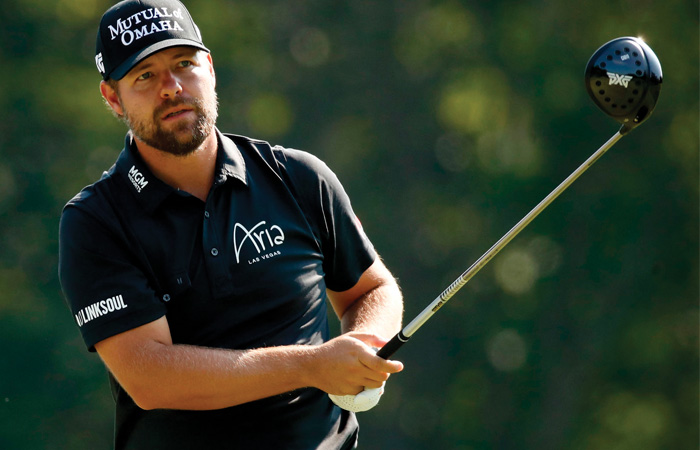 Are all these golfers right? Should they, as one pro Stephan Jager said, work on improving their strengths, which in Jager's case is his short game? Should they all hope to improve their putting to improve overall scoring ability? The question arises of how likely is any golfer, even with the most reliable putting stroke, to sink a particularly desired putt? How can we expect gravity, invisible bumps on a green and even a few blades of awkwardly growing grass to all cooperate for a golfer to sink long, sidehill, downhill or turning putts, for instance?
Moreover, it must be said that it is not enough for the professional players to just hit shots on the green in regulation. It is about how close to the hole they can put it, because research has shown that, for PGA TOUR Professionals, of all the factors that contribute to a ball that reaches the green being converted to a birdie, the most important is the ball's distance from the hole. Other factors such as green speed, grass height, wind speed, time of day, type of grass (Bent versus Bermuda) and green firmness (firm, medium or soft) are far less important in comparison with distance from hole, with reference to the likelihood of converting a regulation shot to birdie. So what is the lesson for the average golfer from what the pros think and believe? Do not rely on the final opportunity of every hole to "make good"!