Tech Talk – The Modern Kitchen

These days, innovation is in everything we touch. Innovation gives you the ability to hit a golf ball harder and more accurate. Innovation helps you answer questions fast with the help of your smart phone. Innovation helps you cook more efficiently and healthier than ever before.
Not many people think about that last one – especially when there are more choices than ever to get food delivered to your door. More and more people turn to the microwave to heat up their food which mostly hasn't changed since the 70's. Most use older ovens that were in the home when they moved in. These older appliances provide inconsistent results. Then there are companies like Gaggenau that help innovate appliances for all types of cooks to create the perfect healthy dishes every time.
Much like Apple and its influence on the smart phone, no other manufacturer has had such a significant influence on the domestic kitchen as Gaggenau. The company was at the forefront of the development of the built-in oven. Their work has made a major impact on the culinary world. The brand's most well-known innovations include the glass ceramic cooktop and the combi-steam oven for the domestic kitchen.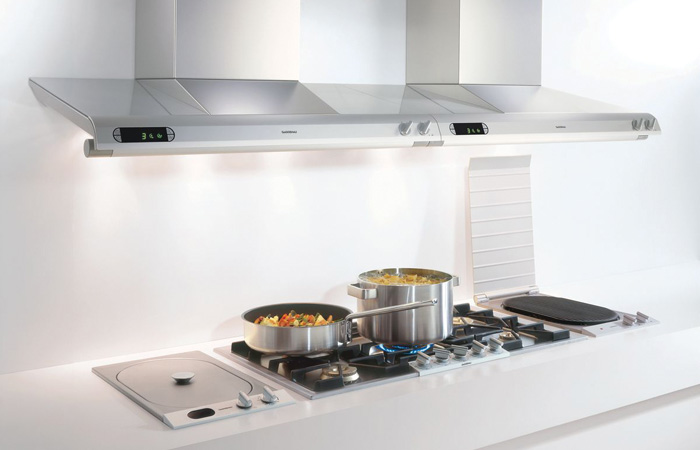 A kitchen should only exist to offer the best cooking experience. Just as the club should only exist to give you the best performance. Innovation has aided the evolution of the golf club. In the 1800's golfers used to use wooden clubs to hit hard leather balls stuffed with feathers. Stainless steel is now the bedrock of modern clubs. With time comes craftsmanship. Time can only build such savoir-faire, exposing the maturity of engineering, and a vision that had evolved and revealed itself over centuries. Gaggenau continues its tradition of industrial manufacturing with high quality material and incomparable craftsmanship standards. In an age where technology and innovations mold the world, luxury became a standard of excellence. Gaggenau is a luxury brand like no other thanks to its unique and long heritage.
Aesthetics and design have played a major role in the creation of modern technology. Gaggenau brings to life the most extraordinary products available to the home chef and aesthetic connoisseur. A modern kitchen as well as a modern golf club should embody the values of quality, technology, attention to detail, design, noble materials and sustainability. Integrating design into the process from the very inception might lead to fads in other circumstances, but this is something companies like Gaggenau are averse to in the extreme. Their flat kitchen hood AF 250 is consistently judged as the best designed in blind tests against other hoods on the market. Its appearance has not changed in 35 years: it has not had to. Their self-cleaning system for the combi-steam oven 400 series is a world first. By simply inserting a cleaning cartridge into the housing within the oven's ceiling, you can sit back and let the water do the work.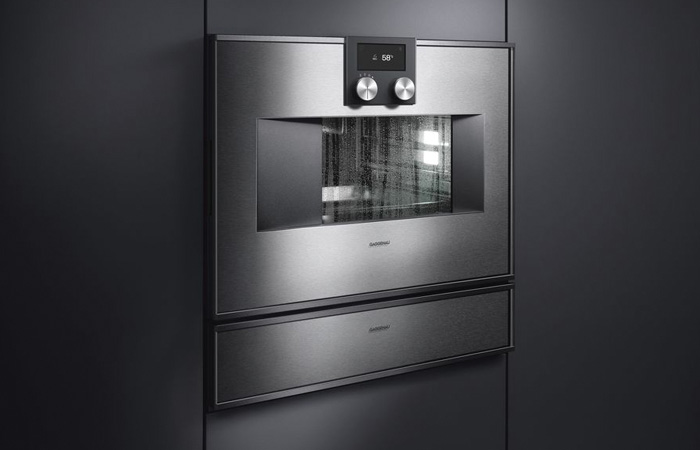 For years, companies like Apple and Google have continued to improve their products to unlock new ways for us to become more productive. This is the same thinking that should be used for the storage and cooking of our food at home. Gaggenau has distinguished itself by always staying a step ahead. More than 30 researchers and developers are constantly working to reinforce Gaggenau's position as an innovative leader, and always think ahead to meet and exceed the consumers' needs and expectations. It is important to have the best technical offerings, but also the most aesthetically appealing, which results in appliances that offer both professional-grade performance and timeless design. This is why Gaggenau products are regularly recipients of international design prizes. They are the expression of an approach to design and quality that transcends fashion and trends. This professional-grade performance and timeless design is how Gaggenau maintains a constant exchange with internationally acclaimed and rising chefs and sommeliers. The Gaggenau experience stands for conscious sensuous appreciation and enjoyment at a very exclusive level.
On the golf course, it's important to get the performance out of custom fitted golf equipment. Most golfers know where to turn when they need the best. Some of the finest clubs in the world are made by PXG. For over 300 years, some of the finest home kitchen appliances have been crafted by Gaggenau.
David Pidgeon is the CEO at Starpower. There are three Starpower locations in the Dallas/Fort Worth area (Knox and Cole, Southlake and North Dallas) and one location in Scottsdale, Ariz.