Tech Talk — Turn Your House into a Smart Home

Looking to transform your house into a new smart home? We take an in-depth look at the process of installing home automation and help answer the questions to ensure your smart home is designed to respond to the way you live.
What should a homeowner consider when making a technology plan?
The most important thing anyone should consider is, how do you want your technology to serve you? Your home's technology should be designed to respond to the way you live, not the other way around.
Keeping that in mind, every homeowner should understand that home tech is evolving very quickly, which makes it hard to keep up, much less understand the solutions available to you. In order to make an educated decision, you need to invest some time in understanding the options that are out there.
We hear all too often, "Oh, I live very simply. I don't want too much technology complicating my life."
Yet, these are the types of people that need us the most. Technology has the power to make your life simpler. But it must be installed, programmed and integrated by an expert who knows what they are doing. The simpler the solution or interface, the more complex the technology infrastructure that is required and more expertise is needed.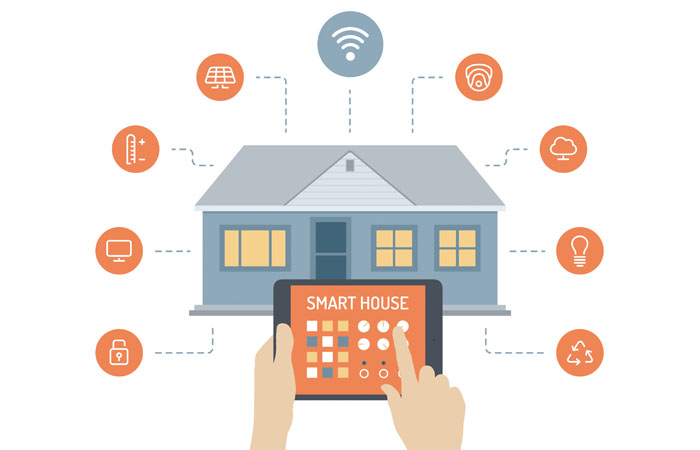 Where in the building/remodeling process should the technology plan be considered?
Technology needs to be considered early in the plan. Some questions are obvious such as, "How do we wire the home?" Some questions may not be as forthcoming such as, "Where do we put all of the gear?" It may seem silly, but we have seen multi-million dollar homes that fail to consider where to place racks of equipment.
Moreover, many of these items require proper ventilation that need to be engineered into the design. Even if you do not fully decide on the technology being used, much of the planning should be made when the architect has the plans. In the event you miss the architectural phase, you will want to get advice as soon as possible.
Again, a properly designed home allows flexibility no matter what technology is ultimately chosen. Plus, for resale purposes, you certainly don't want to be the home that was not intelligently designed for technology.
Obviously, there are different needs and budgets for different people. However, one thing that most people have in common is the need for a robust network. Yet, networking is the most commonly overlooked requirement for a successful marriage between technology and the user. Most of the new and evolving technologies require huge amounts of bandwidth, which will typically clog most wireless networks. Investing in the proper backbone that takes into account the almost certain need for expansion is important. Having a robust network plan opens up unlimited possibilities and options.
If you want to outfit your home, where are the points/rooms that should take priority?
As I mentioned before, networking must take a high priority. From there, you should prioritize based on how you use your home. For example, most people only use a few rooms. Those few rooms are a good way to prioritize budget. However, you should think of the entire home as a canvas for purposes of technology design.
For example, many people do not consider lighting control as a high priority. However, people that have lighting control love it. Have your lights come on at sunset, go through cycles of on/off while you are traveling, light up pathways in the middle of the night and create security scenes that make you feel safe when coming home alone (not to mention the one button "all off" feature). And this is just one of the great technology features for the home.
Some of the hottest categories in home technology are security surveillance, outdoor entertainment, whole house sound systems, theaters, motorized shades and home automation – being able to control everything from one app on your smart phone. Again, it is easy to get carried away with any or all of these categories. An intelligent design affords flexibility and takes into account all of these possibilities, even if they are not an immediate priority.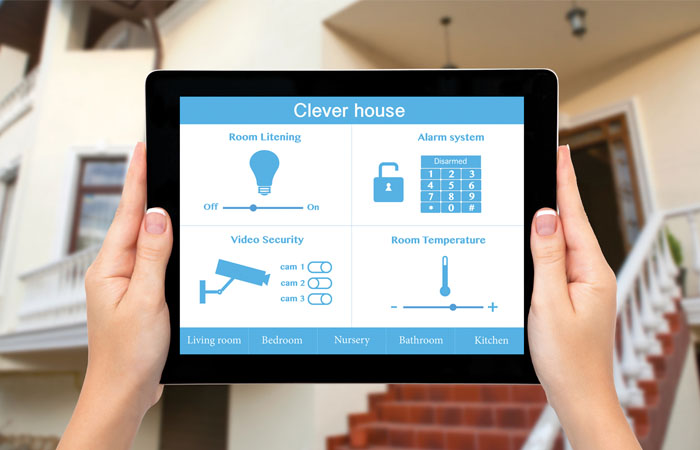 How much of the home build/remodel budget should you allot for technology?
A rough rule of thumb is 10 to 15 percent of the home value when you consider all the technology options. Of course, every home and homebuyer is different so these are not absolute percentages. No one should ever spend more than they are comfortable with. Spending too much makes people resent the technology and, often times, avoid enjoying all that technology can do to improve life at home.
My best advice – meet with a company that has been there a while and seen the mistakes that have been made. Get comfortable with the person guiding you. If you are not, ask for someone else or go seek help elsewhere. There are some good technology businesses out there. And, unfortunately, there are many that claim to be and are not. Take the time to research and explore your options.  You'll know the right fit when you find it.
David Pidgeon is the CEO at Starpower. There are three Starpower locations in the Dallas/Fort Worth area (Knox and Cole, Southlake and North Dallas) and one location in Scottsdale, Ariz.