Travel – Mystical Golf in Myrtle Beach

Mystical Golf and its trifecta of Myrtle Beach courses – The Witch, Man-O-War and The Wizard – is perhaps the best bang for your golfing buck in the U.S. Why? The three Dan Maples' designs are flat-out superb; the maintenance excellent; and the price is off-the-charts reasonable – specially the stay-and-play packages. 
Though Man-O-War and The Wizard are adjacent and The Witch 10 minutes away, each course is a golf universe unto itself. It is tough to find 54 holes anywhere better than these three gems. 
The Witch is Myrtle Beach golf at its finest with many tricks up her devious sleeve as 500 acres of tranquil cypress groves and wetlands provide plenty of hazards due to Mother Nature. This is no grip-it-and-rip-it John Daly course. Smart play is rewarded in spades as the par-71, 6,702-yard layout is an SAT test of the ancient game.  Adjectives like "splendid," "wonderful" and "awesome" immediately spring to mind after holing out on the last. I dare you not to fall under her enchanting spell.  
Muscular Man-O-War is soothed by a 100-acre lake on its edge. This is a study in water management as H2O touches every hole – the only course I've ever played with that attribute. The par-72, 6,967-yard Man-O-War intrigues with its spectacular (and rare) back-to-back island greens on holes 13 and 14. The demanding par-4 9th alone is worth a visit with clubs in tow as the whole shebang – tee, fairway and green are surrounded by a liquid grave. Tie your golf shoes up tight when challenging Man-O-War.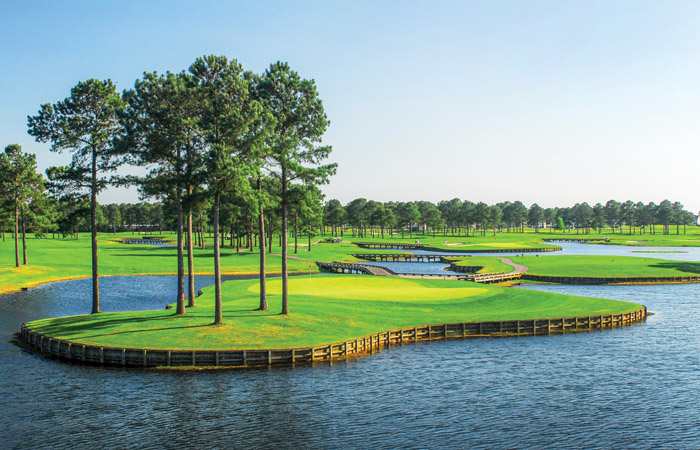 The Wizard is as Scottish as haggis with bumps, hollows, mounds, swales and sod-faced bunkers to be negotiated on the links-style proceedings. While each hole is a classic, the final duo might be the best in Myrtle Beach. No. 17 – a timeless par-3 – requires a flush hit iron to a mounded green perilously surrounded by water. The robust par-4 18th is a land unto itself with an island tee, island fairway and peninsula green testing your golfing mettle. The welcoming old-world, castle clubhouse is the most unique 19th hole you'll find. Come play Scottish golf with no passport needed.  
Visitors to Mystical Golf will also enjoy the stunning results of its recent comprehensive $750,000 renovation. Most notably, the 142 bunkers on all three layouts have been completely rebuilt and now showcase vibrant, eye-catching white sand creating an incredible contrast with the emerald green fairways and greens. Mystical Golf also makes a sizable annual investment in overseeding its three layouts with Ryegrass in the fall emulating the agronomic practices of top echelon courses like Augusta National.
In addition to the striking transformation of the bunkers, Mystical Golf also enhanced and modernized the irrigation systems on The Witch and Man-O-War layouts for superior course maintenance throughout the entire golfing year. The extensive network of cart paths and bridges on the distinct properties were also upgraded. Additionally revitalized were Mystical Golf's three themed clubhouses – haunted house (The Witch), Scottish castle (The Wizard) and fishing camp (Man-O-War).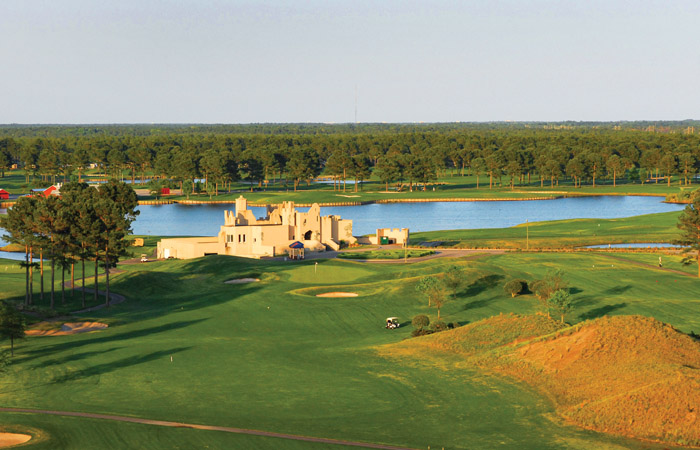 "Our customers know they are going to play on three of the finest courses in not only Myrtle Beach, but the Southeast U.S. as well," said Claude Pardue, Mystical Golf's President and CEO. "While our maintenance and renovation investments are significant, our quest to hear golfers raving about how spectacular our courses are after their rounds is music to our ears." 
Through the end of 2020, the three-day Gold Package starts at $309 (per person, taxes included).  Features include three rounds with cart (plus one complimentary round), three nights' lodging in well-appointed three-bedroom villa (four beds), free iHOP breakfast daily (available 24 hours per day), and a gratis steak dinner at Logan's Roadhouse (includes non-alcoholic beverages, taxes).
Additional package extras include two free beers and lunch at the course each day, complimentary daily range balls, instant replay round for cart fee only, and $15 gift card toward a golf shirt. Extra night stays are available at a moderate cost per person.  
Offered during the same time span, the Silver Package starts at $279 (per person, taxes included) and features all the highlights of the Gold Package except the complimentary round, daily breakfast, and steak dinner. Both stay-and-plays offer one complimentary golfer for booked groups of 20 or more players.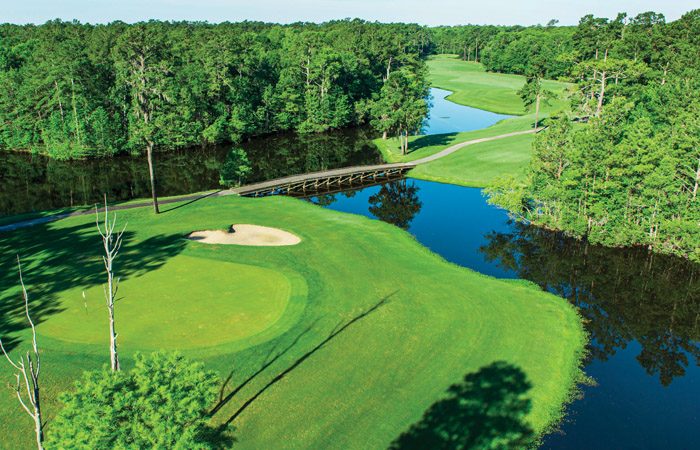 "Our incomparable stay-and-play packages offer everything needed for an incredible, fun getaway while playing three premier, distinct courses offering all the Myrtle Beach golf a traveler would want," added Pardue.
Myrtle Beach is also second to none when it comes to post-round fun, with dining locales for every palate and pocketbook. Don't miss Greg Norman's Australian Grille, a popular fine-dining spot at Barefoot Landing, featuring mouth-watering seafood and steaks, plus a full selection of vino (including the Shark's own). 
On the southern end of the Grand Strand, the Murrells Inlet Marsh Walk, a half-mile stretch of seven fun dining and entertainment establishments located on the picturesque Murrells Inlet waterfront is another must. Fresh caught seafood is the way to go along with a local brew on tap, both served with down-home friendliness. 
Mystical Golf is truly tough to beat for a great golf vacation. The Witch, Man-O-War and The Wizard are in the heart of the Grand Strand and within 15 minutes of Myrtle Beach International Airport (MYR). For more information call 843.282.2977 or visit www.mysticalgolf.com.