2017 AT&T Byron Nelson Preview

There is that saying about parting, that it is filled with such sweet sorrow. That is exactly how we feel on the eve of the 35th and final playing of the AT&T Byron Nelson Championship at the famed and hallowed TPC Four Seasons Dallas at Las Colinas. While moving to Trinity Forest Golf Club in south Dallas for the 2018 Byron Nelson will probably have little impact on the casual fan or tournament-goer, we will shed a figurative tear after Sunday's final round and fondly look back at the great memories the TPC has provided the Byron Nelson.
Since 1983, when the tournament moved from Preston Trail GC to the Four Seasons, DFW has been treated to some great golf memories, legendary victories and appearances from the world's best players across almost four decades. In that time, the champions have a combined 12 Green Jackets, eight U.S. Opens, seven Open Championships and 10 PGA Championships, and seven are currently in the World Golf Hall of Fame. There have been World No. 1 winners, American stars, international powerhouses, rookies, veterans and even a few local favorites that have claimed the trophy.
The TPC Four Seasons is where we first got a look at Jordan Spieth as a 16 year old; it's where Jason Day notched his very first PGA Tour victory, and where legends such as Tiger Woods and Phil Mickelson captured titles. It's the home of the famed par-3 17th, and the beloved Pavilion. And while a new venue in 2018 will bring excitement, much of the Four Seasons is going to be missed.
So be excited, and make sure you spend at least one day (if not all four) out at the tournament, soaking in all the Four Seasons has to offer one last time as the host of the AT&T Byron Nelson. Tournament officials are expecting a dynamite field – including the newly crowned Masters champion, the World No. 1 and a local fan favorite – and we are crossing out fingers for a second straight year of great weather.
And most importantly, the tournament looks to have another banner year raising money for the Momentous Institute. Since its inception, the Byron Nelson has raised more than $150 million for the Momentous Institute, and impacted more than 100,000 lives in the local DFW community.
The PGA Tour is back in town, so bust out your golf shorts, brightly colored polo shirts, visors, sun dresses, sunglasses and sunscreen and make your way over to watch the best players in the world.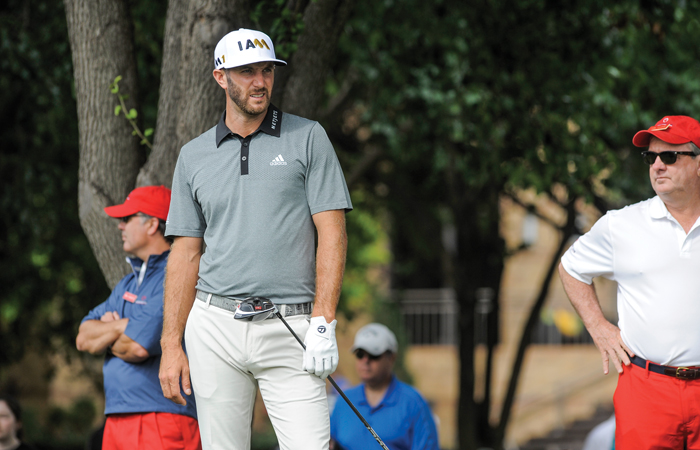 So, how star-studded will the Nelson be?
If you thought last year's field was top-notch, you'll be thrilled with who is coming to the Nelson this year. As of April 27 (remember, players have until Friday May 12 to enter the field), the Nelson field is highlighted by three of the most popular and visible players in the game – World No. 1 Dustin Johnson, No. 5 Jordan Spieth and No. 7 Sergio Garcia. Not only will Garcia be serving as the defending champion – remember, he won his second Byron Nelson Championship last year in a playoff over Brooks Koepka – but he will be toting a brand new, shiny green jacket. There is a good chance you will see it up close and personal, because Garcia has already said he barely ever takes it off (and we don't blame him!).
All eyes will probably be on Spieth, who will no doubt be grinding impossibly hard in an attempt to capture the title in its last year at the Four Seasons, the same course on which he made his first appearance in a PGA Tour event at the age of 16. While Spieth does have a victory in his home town (sort of … he won the DEAN & DELUCA Invitational at Colonial in Fort Worth last year), his record as a professional at the Byron Nelson is lacking, as he has never finished inside the Top 30.
The tournament will also feature some longtime players (and fan favorites) such as Matt Kuchar, Jason Dufner, Keegan Bradley, Brandt Snedeker and Jimmy Walker. We also expect to see golf's newest Most Interesting (Young) Man, Bryson DeChambeau, long-hitting Tony Finau, Ryan Palmer, Charley Hoffman, Danny Lee and a slew of others.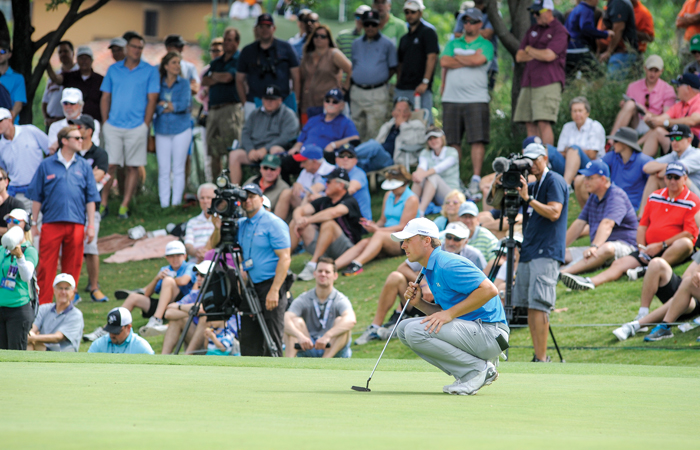 Alright, so where should I post up to watch to tournament?
OK, so if you are a true golf fan and really want to do it right this year, you've got to go at least two days. We'd recommend going on Thursday and following a few groups around the golf course to see the entire grounds. The crowds are likely to be a bit thinner on Thursday, and if you pick a few groups with "less popular" players, there is a good chance you will be able to get up close and semi-personal with the pros, listen in to conversations with their caddies and watch some excellent shots. There are a few holes, especially on the front nine, where you can pack in very close to the players and get a great sense of how they approach each hole and each shot.
After that, come back on one of the weekend rounds and find a place to post up (or a few holes to watch). As we've mentioned before, a great place to stand is on the seventh or eighth tee box, because you can get really close to the action and, because those holes are far from the clubhouse, they are usually less crowded. Plus, near the seventh tee, you also have the ninth tee and the fourth tee, so you can bounce around and watch tee shots on all three holes (and watch putts on the eighth green, which is nearby as well).
Then, of course, there is the par-3 17th, which is a must-experience. While it isn't quite as rowdy as the 16th at TPC Scottsdale, it is still a rocking good time. The hole is much harder than the one in Arizona, so the chances of a bad shot occurring (and the accompanying boos) are higher. If you can work your way into one of the hospitality tents, do it. If not, there are still plenty of places to sit and watch the action.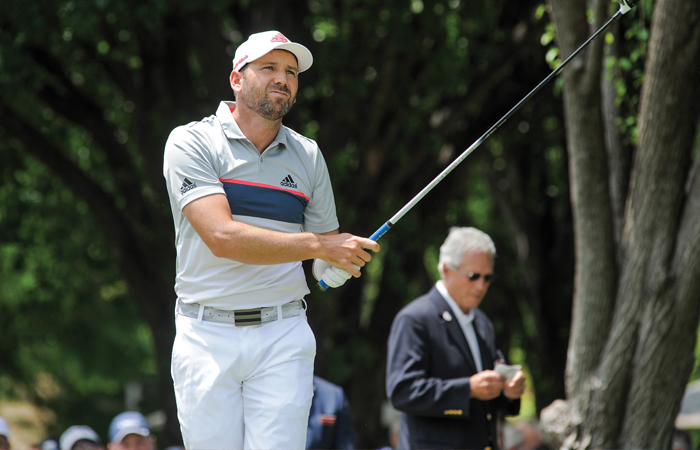 What's going on around the grounds, and how do I get tickets?
The Salesmanship Club is focused on providing a unique and exciting experience for all fans at the Nelson. The KidsZone, an activity center for all children, returns, and there will be a youth clinic presented by Under Armour on that Tuesday afternoon of tournament week.
For the adults, there's the AT&T Technology Zone, which will feature many of AT&T's new tech toys and gadgets, and the popular Pavilion, which features plenty of food and beverage options, as well as giant television screens to watch the tournament. It is a great place to hang out after you've spent time on the golf course.
This year, the tournament will again feature a Grey Goose 19th Hole Lounge, which will feature premier covered seating with the best views of golf action. Tickets are available for $90, and patrons will gain access to a VIP hospitality venue on the greens of Nos. 17 and 18. The tents on the 17th green are open air, and have covered tip-up stadium seating overlooking the green. The venue behind the 18th hole has a climate-controlled interior area and a covered patio. Grey Goose cocktails, soft drinks and concessions will be available for purchase in both venues.
Any day tickets are $45 and gain access to the grounds and the Pavilion. This year, children 17 and under are free when accompanied by an adult. Tickets can be purchased through the tournament's website, Ticketmaster or by calling 214-943-9700. Tickets also can be purchased at the course entry gates during the event.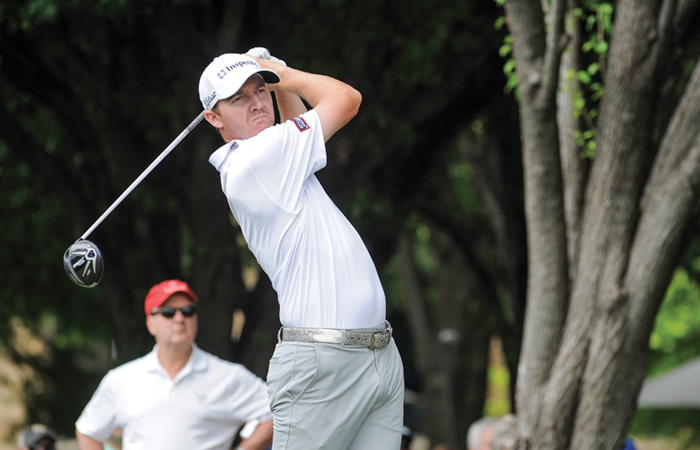 FACT SHEET
TITLE SPONSOR: AT&T
SITE: TPC Four Seasons Las Colinas, designed by Jay Morrish, Byron Nelson (1983)
Re-design Weibring/Wolfard Golf Design (2008)
CALENDAR OF EVENTS (subject to change)
Sunday May 14 (free admission)
❚ Operation Appreciation golf outing at TPC Four Seasons Las Colinas
Monday May 15 (free admission)
❚ Practice Rounds for PGA Tour pros only
❚ Champions Pro-Am Tournament at TPC Four Seasons Las Colinas
Tuesday May 16 (free admission)
❚ Practice Rounds for PGA Tour pros only
❚ Celebrity-Am at Dallas National Golf Club (participants only)
❚ Opening Ceremony @ 2:00 p.m.
❚ 5 p.m. – AT&T Byron Nelson Youth Golf Clinic presented by Under Armour
Wednesday May 17
❚ Nokia Gold Pro-Am at the TPC Four Seasons Las Colinas
Thursday May 18
❚ AT&T Byron Nelson First Round
❚ KidsZone, AT&T Fan Dome open to fans
Friday May 19
❚ AT&T Byron Nelson Second Round
❚ KidsZone, AT&T Digital Clubhouse open to fans
Saturday May 20
❚ AT&T Byron Nelson Third Round
❚ KidsZone, AT&T Digital Clubhouse open to fans
Sunday May 21
❚ AT&T Byron Nelson Final Round
❚ KidsZone, AT&T Digital Clubhouse open to fans
❚ Closing Ceremony and Award Presentation
PURSE: $7.3 million
WINNER'S SHARE: $1.314 million
FIELD: 156 players (cut to low 70 and ties after 36 holes)
TELEVISION: All four rounds are scheduled to be televised live from Irving on The Golf Channel and CBS.
Thursday and Friday 2-5 p.m. on The Golf Channel
Saturday and Sunday Noon-1:30 p.m. on The Golf Channel and 2-5 p.m. on CBS
DEFENDING CHAMPION: Sergio Garcia (-15)
CHARITY: Momentus Institute
TICKETS: Any day tickets are $45 and gain access to the grounds, the Pavilion and the Pavilion After Dark. Admission is free for patrons 17 years old and under, courtesy of Under Armour. Grey Goose Lounge Tickets providing access to the Grey Goose Lounge on holes 17 and 18 are available for $90. Tickets can be purchased through the tournament's website, Ticketmaster or by calling 214-943-9700. Tickets also can be purchased at the course entry gates during the event.
MILITARY: Active duty, military reserve, national guard, military retirees, and veterans, along with one guest, receive complimentary tickets for each day of the AT&T Byron Nelson (Wednesday – Sunday).
PARKING: Spectators can park at the parking lot at the intersection of State Highway 114 and Loop 12. All ticket purchases include free parking and shuttle service to the Four Seasons Resort and Club, Las Colinas. Cadillac vehicles receive complimentary valet parking at Northlake College (Lot 6). Fans are also encouraged to ride the DART Orange Line to North Lake College Station and a shuttle will take them to the main entrance of the tournament.
SPECTATOR NOTES: Mobile devices are permitted, but they must be silenced at all times. Fans are prohibited from making or receiving calls except in designated areas, which will be marked with signage. Devices cannot be used as a camera once play begins on Thursday. Devices must not be in sight near the rope-line in teeing areas, on a fairway or near the green. Fans who violate mobile device policy will be given two choices: Surrender the mobile device and retrieve it later by presenting a receipt at an area near the main gate when they leave the property, or leave the property immediately. The following items are prohibited on the course: large purses or backpacks, large camera cases, outside alcoholic beverages, coolers, ladders and signs. These items will be confiscated if brought to the tournament. All small purses or bags are subject to search.
INTERNET HOME PAGE: www.attbyronnelson.org