Course Review – Heritage Ranch Golf & Country Club

There are obviously tons of options for great public courses in the Metroplex. If you are interested in where AVIDGOLFER ranks them, you can refer to our November issue to see how we feel about the various municipal tracks around the area. Heritage Ranch Golf and Country Club has long been one of our favorite east side courses, right up there with other great golf experiences like Old American and The Tribute. First, let's go ahead and throw that "Country Club" moniker out the window. Yes, they have a partial membership that live predominantly in the area, but the course is open to the public as well, and if you want to take in the country club life without paying a country club membership, this is one of a handful of places to do it. The course and amenities are well worth the almost $100 price tag to experience this great property. 
To begin with, we should discuss the hospitality aspect of Heritage Ranch. When you arrive, in a matter of seconds there is a cart rolling up to your car with someone welcoming you to the course. You can load your bag and not be bothered with the walk to the clubhouse. Check-in is a breeze, and the massive clubhouse has everything you might want. At 24,000 sq. ft. it's gigantic and stately, with great fit and finish that make you want to spend time there even if you aren't playing golf.  The Corral Grill is the signature dining experience at Heritage, with theme nights like steak night or seafood night throughout the month, of you can get one of their standards, everyday items like the Waldorf chicken salad sandwich, their Reuben or even a burger or something more substantial like chicken fried steak or beer battered fish & chips. There is a food option for almost every palate and dietary need. It's a great spot for a happy hour or dinner, even if you didn't spend the day on the course.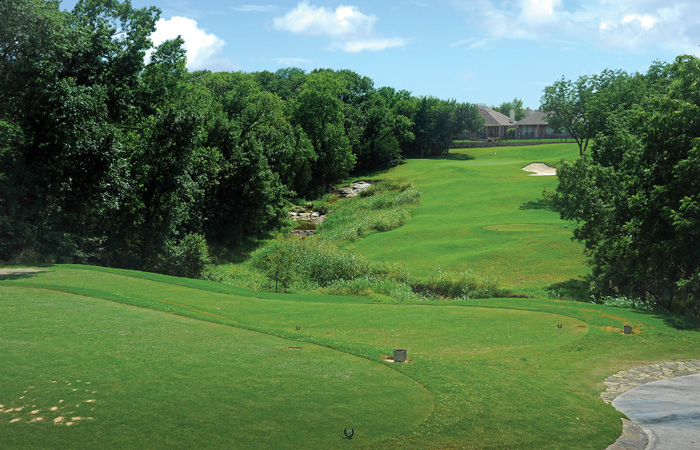 Gary, the starter for the afternoon was pleasant and did his best to try to get me paired up with someone (as I was playing as a single), and although he wasn't able to do so, I could tell he did his best to accommodate me so I wouldn't be waiting a lot in the middle of fairways. His conversation was certainly welcoming, which is something that can't be said for a lot of courses, especially if you head out by yourself. 
The layout at Heritage Ranch boasts some fantastic routing, elevation changes and strategically placed water features that will present a challenge for every part of your game.  The course can play a muscular 6,998 yards from the tips, but also has plenty of tee options depending on your skill level. In fact, there is a sign next to the first tee that recommends a tee based on how far you hit your driver. For example, they suggest you only play the tips if you hit your driver 275 yards or longer. These suggestions no doubt help the pace of play, which is something every course should embrace. 
The opening hole at Heritage is a dogleg left par-4 with an approach shot that plays down a hill to a smaller putting surface. If you choose, an iron or three-metal may be a better play to find the fairway, as either club will only leave a short iron remaining. Should you choose the driver, the fairway narrows, but the elevation change will sling tee shots down near the green if they are accurate. 
The second hole at Heritage is one of my favorite holes on the entire course. A gorgeous downhill tee shot with a large water feature at the end of the fairway. The bigger hitters can bring the water in play down the left side, so playing it to the right center of the fairway is the play. There is some room right of the fairway too, which isn't a very penal spot to miss. It's a great looking hole.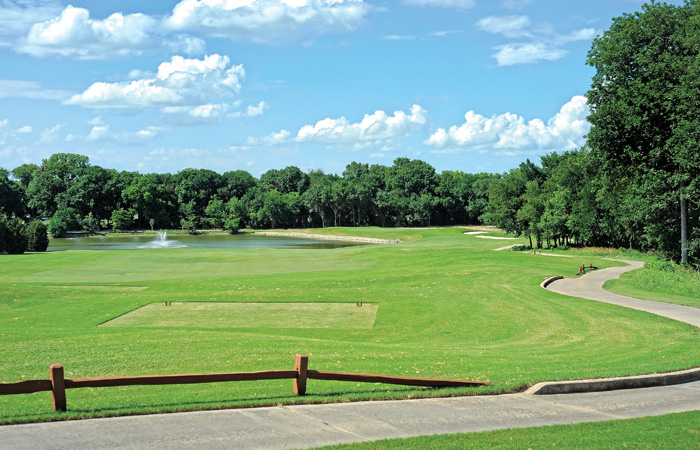 No. 3 is listed as the hardest hole of this par-72 layout. A lengthy par-5 that stretches to 524 yards from the back tees, this dogleg right requires a pinpoint tee shot to set yourself up for a birdie chance. Although the green can be reachable in two, the tabletop green is hard to hold with a longer iron, hybrid, or three-metal, making a layup and precise wedge a more reasonable choice. It's a good opening par-5. 
No. 7 is one of the best designed holes on the opening nine. Although it can be a tough customer for someone like myself who predominantly plays a left to right ball. This hard dogleg left forces players to traverse some aged oaks and pecan trees down the left as they try to carry the dogleg. Get past the grove of trees and there is nothing more than a short iron into a slightly elevated putting surface. 
The front nine wraps up with a par-4 that plays slightly uphill off the tee. Hit a good one and you will likely only have a short iron remaining and a reasonable chance at a three. And despite the look from the tee, it does open up a bit on the right, so if you miss on that side, don't give up on it. 
In my opinion, the best holes on the back nine at Heritage Ranch have to be the par-3's. The first arrives at the 12th and plays about 185 from the back tees. It's a gorgeous hole that is guarded by a little bunker short and left of the putting surface. Miss here, and you could find yourself short sided or with the dreaded 25-yard sand shot. A water feature on the right boasts some gorgeous fountains and a large tree near the green really adds to the visual of the hole.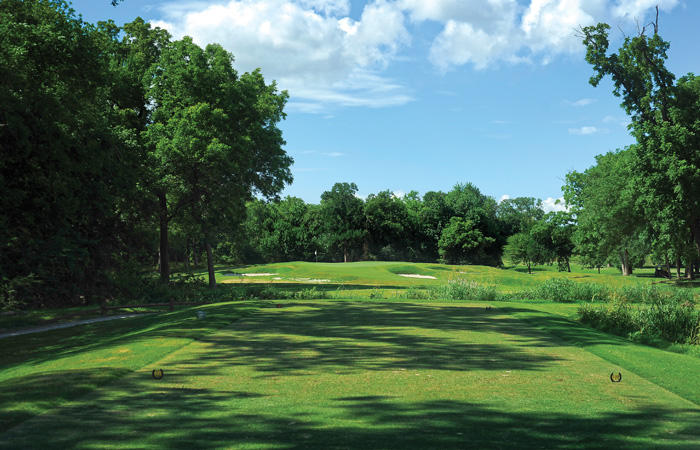 No. 16 is the final par-3 on the course and, playing at 210 yards from the blue tees, is a tough customer. Although it's straight away, there is a bunker short and right that can collect balls and make for a tough up-and-down for par. 
The ultimate hole on the course is a lengthy par-4. Playing at 433-yards, this slight dogleg left has a pair of bunkers that narrow the landing area about 280 yards off the tee. If you can thread avoid them, the second shot isn't too bad, and should leave players with a manageable up-and-down or a two-putt par to finish the round.  
Heritage Ranch also features a pool, tennis, and pickle ball courts. It's a great club for those looking for a club that has a laundry list of amenities without paying through the nose. There is also a large banquet room which would be perfect for a large party or wedding reception.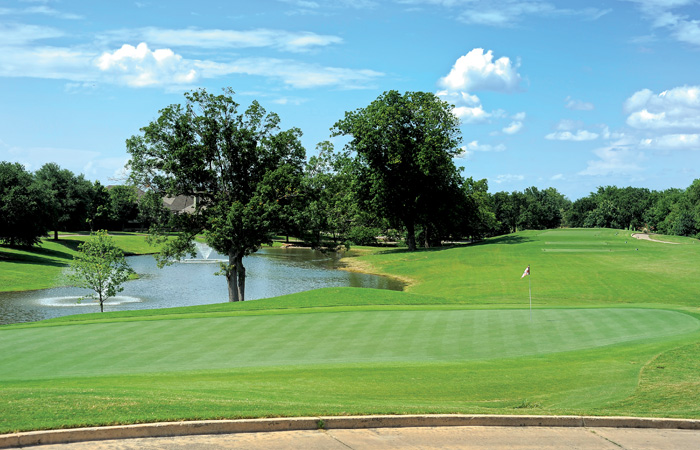 Heritage Ranch also features a great junior program as well, with a kids ages 7-17 play free after 2 p.m. and a $1 per year of age before 2 p.m., so if you have a 7-year-old that is picking up the game, they play for $7 before 2 p.m. and for free after 2 p.m. They are doing their part to keep the younger generation interested in the game without putting their parents in the poor house. 
Heritage Ranch checks all the boxes, and that's why it is routinely ranked toward the top of our best of public list year in, and year out. The total package of friendly staff, well equipped clubhouse and fantastic golf course make it a must-play in the area.
Heritage Ranch Golf & Country Club
465 Scenic Ranch Circle McKinney TX, 75069
972-886-4700
www.heritageranchgolf.com