Cover Story – Ascendant LPGA Preview

An elite LPGA tournament, a great date and course, and a chance to win a pro tour event in their home state is the draw for several local LPGA Tour players, who have a Texas-sized interest in the $1.7 million Ascendant LPGA benefiting Volunteers of America, to be contested at Old American Golf Club in The Colony, Texas, September 29 to October 2.
While seven of the top 10 players in the world are set to compete in the tournament that features a new co-title sponsor and an increased purse, the allure of winning in their home state provides extra incentive for several Lone Star lady linkers. 
"I would give anything to win at home," said McKinney's Brittany Lang, a former U.S. Women's Open champion.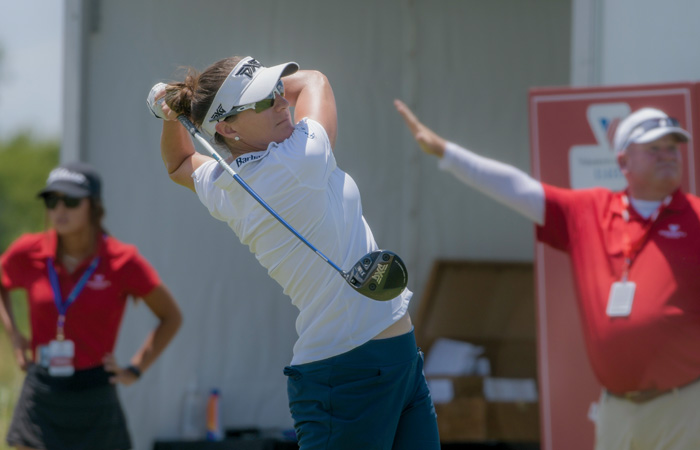 "I think between the three of us," added Dallas' Gerina Mendoza, pointing to Lang and Fort Worth's Angela Stanford during a pre-tournament press conference, "you won't find any bigger fans or players who are prouder of Texas golf. So winning at home is huge."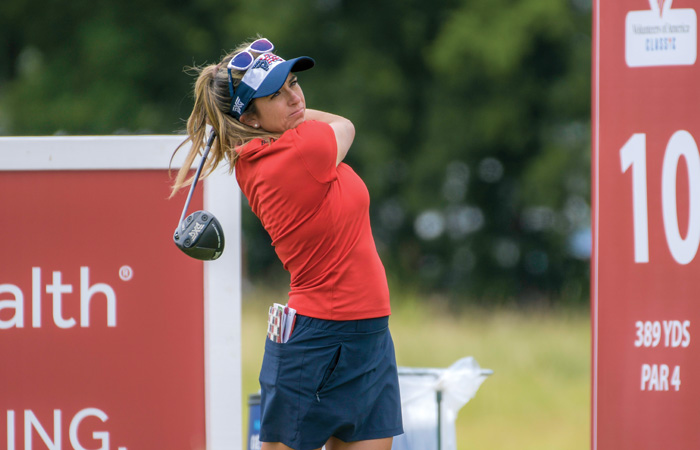 With a combined nine LPGA Tour victories, 14 Solheim Cup appearances, one winning putt for the American team and an Olympic golf appearance between the three of them, so far only Stanford has tasted victory in the North Texas tournament, which is celebrating its 10th anniversary this year. Stanford took home the top prize in 2020.
"It was incredible having my parents, friends and family here when I won," she said. "I tried to focus because I didn't want to play the 18th hole at Old American with tears streaming down my face, but to see them when I finished (with the win) was incredible."
After receiving the trophy, large check and greeting from Volunteers of America ambassador and Texas' own golf legend Kathy Whitworth, Stanford was able to commemorate her victory in a uniquely Lone Star way.
"I went up the road to Whataburger to celebrate, because that's what I like to do," she laughed.
Defending champion and current world No. 1 Jin Young Ko also has a Texas connection, having moved to Las Colinas several years ago because it's easier to make flight connections from DFW Airport to her native South Korea.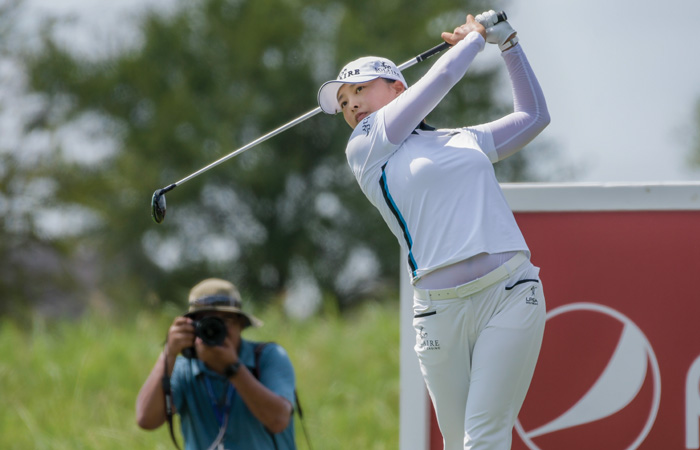 Along with Jin Young Ko, Nelly Korda (World Golf Ranking No. 3), Lydia Ko (4), Brooke Henderson (5), Atthaya Thitikul (6), Nasa Hataoka (9) and In Gee Chun (10) are scheduled to be in contention for the tournament title this fall. A number of Texans also are among a stacked field of commitments, headlined by its past three champions: Ko (2021), Stanford (2020) and Aledo's Cheyenne Knight (2019).
"We are honored to attract the best players in the game to Golf Clubs at The Tribute and Old American Golf Club for the 2022 Ascendant LPGA benefiting Volunteers of America," said Tournament Director Emily Podzielinski. "The field this year will be one of the strongest in our tournament's 10-year history, and we are excited to continue the momentum following the recent announcements of our new co-title sponsor and our increased tournament purse."
As a past tournament winner, Stanford said playing at home before family and friends will manifest itself in so many ways.
"You can feel the support from the fans because it's so familiar and it's home," she said. "If you're on the road, fans can say, 'let's go see Angela Stanford,' but if you have a few rough holes, they will just leave and go follow somebody else. Then you're left with about 10 people in the gallery."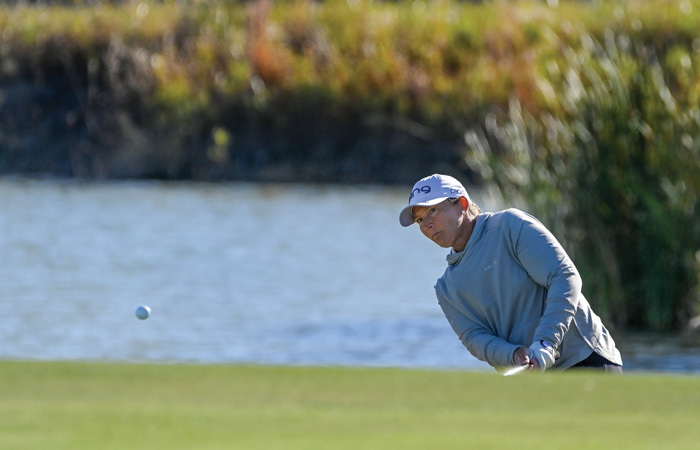 "At home, the crowd comes and stays and can really pick you up and give you a boost."
LPGA Tour newcomer Lauren Stephenson chimed in, "I'm beyond excited to get back to Dallas for the annual LPGA Texas stop. As a Fort Worth resident, I am very much looking forward to being able to play a great event in my back yard." 
Austin-based LPGA rookie and former University of Texas golf star Kaitlyn Papp added, "This will be the closest I've played to home during my rookie season on the LPGA Tour, so it will be really nice to have all my friends and family come out and support me during the week."
Former U.S. Women's Open Champion Jeongeun Lee might have the ultimate home course advantage for Texas' LPGA event, however, as she owns a home on the course at Old American.
"We can't have everybody know our secret how nice it is here, and then she (Lee) found out and moved here," Stanford joked at the press conference. 
In addition to the local fan favorites who will be competing in the Lone Star State's annual signature LPGA Tour event, tournament organizers recently announced three sponsor exemptions with North Texas ties: 
Avery Zweig, McKinney, Texas. The 2021 Volunteers of America Classic Girls Championship winner who finished T2 in the 2022 tournament and has already played in the VOA LPGA Tour event.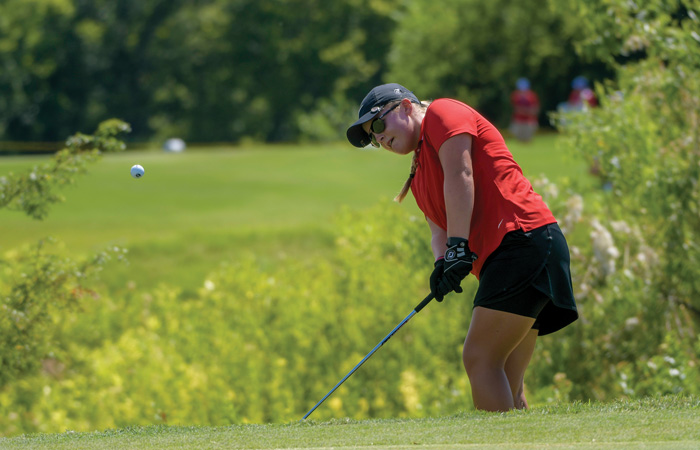 Michelle Zhang. A freshman at Southern Methodist University, who hails from Plano and was the wire-to-wire winner at the 2022 Volunteers of America Classic Girls Championship in July. A three-time Rolex Junior All-American. 
Bailey Shoemaker. Dade City, Fla., but has won back-to-back championships at the Kathy Whitworth Invitational Junior Girls Golf Championship at Fort Worth's Mira Vista Country Club to qualify as an honorary Texan.
A tribute to the great American golf courses of the 1920s and '30s, the Old American Golf Course is serving as the host of the LPGA fall showcase event for the third straight year. The three Texas golfers, who quite possibly have played the course the most, point out different strategies in which to be successful.
"I think your short game has to be very precise here," said Stanford. "When I first started here, my short game wasn't really that good and I struggled and worked really hard to make it better. Of course, when the wind blows off the lake (Lewisville), you can really get some awkward angle with your pitch shots."
Mendoza agrees short game is key, but stated something else sticks out about the par-71 course designed by Tripp Davis and PGA TOUR veteran Justin Leonard.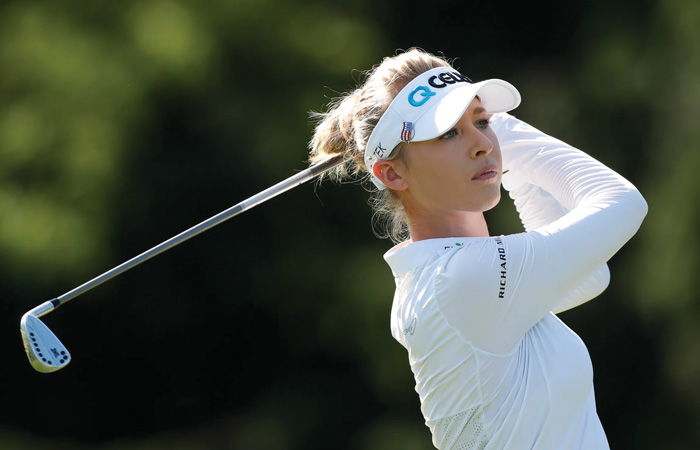 "It's really a ball-strikers course, without much margin for error, plus the bunkers in the fairway are to be avoided at all cost," she said. 
"You've always got to be a very confident putter," Lang added. "If you don't have a confident stroke with the grain on the greens, you can be in trouble in a hurry. I know that for sure.
"It's just so cool that we get to play at home and the best junior golfers in DFW can come and see us play and, hopefully, get inspired like we were."
With the LPGA Tour's first major championship of the 2023 season, the Chevron Championship, taking place at the Jack Nicklaus course at Carlton Woods in The Woodlands outside of Houston next April, Texas will play host to two major events next year in its two largest cities.
"It's just a great place for these tournaments and these sponsors," Stanford said. "It's a lot easier to take care of the players in major cities with airports which are close (20-30 minutes in both cities) with lots of hotels and restaurants for everyone.
"This is such a great sports area, and this is one more great event to add to the combination of top sports outlets."
There are three ticket options for fans interested in attending the four-day Ascendant LPGA benefiting Volunteers of America:
Good-Any-One-Day Grounds
$20. General admission daily grounds. Valid any one day, Thursday-Sunday, Sept. 29-Oct. 2.
Weekly Grounds
$45. General admission weekly grounds. Valid all days, Thursday-Sunday
Casamigos Club
New for 2022, Casamigos Club offers VIP access to complimentary, upgraded snacks and specialty cocktails featuring Casamigos Tequila at an exclusive hospitality viewing deck located near the 17th green.
Daily Casamigos Club: $125. Valid for one day, Thursday-Sunday.
Weekly Casamigos Club: $400. Valid all four days, Thursday-Sunday.
All military (active, reserve, retired and veterans) and first responders will receive complimentary admission by showing proper identification at Admissions in exchange for a daily grounds pass. Children 17-and-under will be admitted free with a ticketed adult.
For more information on The Ascendant LPGA benefiting Volunteers of America, please visit www.AscendantLPGA.com and follow the tournament's social handles @AscendantLPGA on Twitter, Facebook and Instagram.