For the golf destination traveler, the compass continues to point north.
For players making a run toward the upper border: Cut between Nebraska's sandhills to the west and the Ozark's rocky outcrops to the east; as the terrain transitions from Iowa's heartlands and Wisconsin's canvass of stream cities and railroad towns to the Land of 10,000 Lakes, a visit to Minnesota's Brainerd Lakes region is becoming a scorecard staple for golfers across the country.
Located two hours northwest of the Twin Cities, the lake-laden, Northwoods' cabin country of Brainerd and its surroundings have long been a resort and respite mainstay for in-state guests from Minneapolis and St. Paul. Painted in postcard with boat and beer days turning to summer sunsets with tree-lined shadows over placid lakes, the destination is pure wind-down time.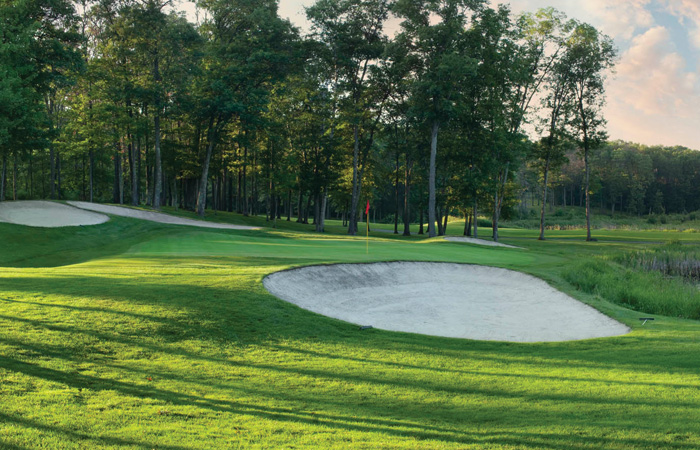 In the last quarter century, however, the area's ardent fishing scene has experienced a noted transition from rods to wedges.
Sporting a spread of over 30 resort and daily rate plays (all public), the region's generational, folksy and familial charm maintains its vibe by way of autonomy. Even with its continued golf growth on the national stage, Brainerd's resorts all remain family run.
"Our property has been on a strong growth trajectory, which can be said for the entire Brainerd area," notes Eric Peterson, general manager at Cragun's Resort. "The region has boomed, and we've grown far past just being a destination for folks from the Twin Cities. People from all over the country are now discovering us as a hidden gem. This area … it's not commercialized, not flagged by Marriott or Hilton."
As thesis of the growth: Cragun's Legacy Courses – which debuted with a pair of 18-hole, Robert Trent Jones, Jr. designs in the late 1990s – are in the homestretch of a $10 million, Tom Lehman-led renovation and expansion project, transforming and augmenting its former course pair into 27 holes and, most palpably, the new Lehman 18.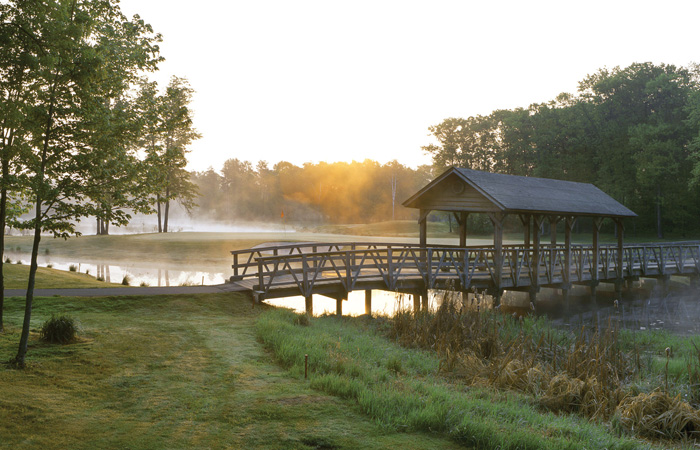 Full completion of the reno is slated for spring of 2023.
"The goal for Tom with the entire project was to take the best of what we already had and make it more playable, with widened fairways and green complexes; make it more fun for the average player," adds Peterson. 
The massive endeavor of rerouting and reimagining the layouts across Cragun's 850-acre spread eliminated every bunker, and then put back around 35 percent of them, including new white sand traps presenting a stacked-sod, links-style lip look. 
"And at the same time, by repositioning our bunker complexes, it's not made any less difficult for the single-digit or scratch players," Peterson says. 
The growth aims to keep Cragun's on par with two other area resort properties, which are staples on "Best Of" lists.
Madden's on Gull Lake is a four-course resort, with fairways tracking back to the 1920s. Of more immediate anniversary is The Classic at Madden's, which is celebrating its 25th season of play. 
Deservingly charted by one leading golf outlet as No. 62 on the "100 Greatest Public Courses" in the country, Classic's mix of slick greens, forced marsh carries and unmatched conditions make it one of the top plays in the entire Upper Midwest.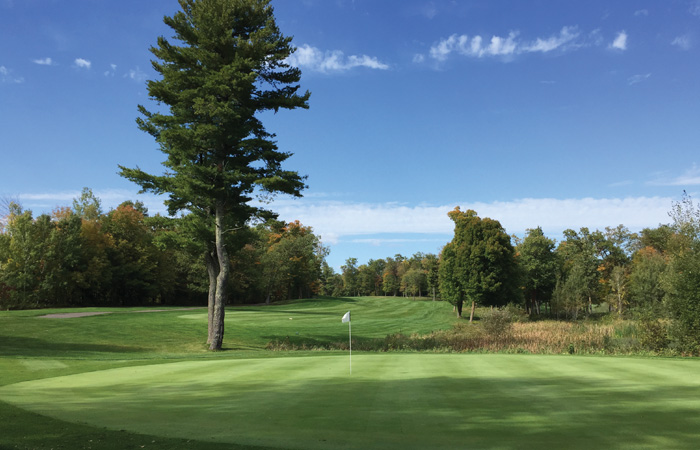 "The area has grown from a fishing region with some good courses, to a true golf destination," says Glenn Hagberg, head golf professional at The Classic at Madden's. "On any given day in season, at least half of our tee sheet is from out of state. Here at The Classic, we're seeing people from both coasts, the Midwest and coming up from Dallas and all over Texas."
Requiring forecaddies for tee times before 10:00 a.m., navigating approaches toward back-to-front sloped greens at Classic is paramount to scoring. The earnest test pairs well with the grounds' manicured solitude. 
"What's really special about this course, to me, is that it's pure golf," Hagberg adds. "We provide all the services on this side of the clubhouse, and then once you get to the first tee it's just you, your fellow players and your forecaddie. We don't have beverage carts, we really don't have leagues, we have an intentionally small membership and there are no houses out there. Even when the course is busy, you still feel like you have it to yourself."
Further Northwoods' serenity is found at Deacon's Lodge, a 1999 design from Arnold Palmer, named after The King's father. Part of Breezy Point Resort, Deacon's broad and dramatic spread of lakes, woods and marshland plays across nearly 500 acres of stand-alone terrain.
"The holes are quite spread out across the property, and then we have the three separate wilderness lakes," says Mark Neva, head golf professional at Deacon's Lodge. "There's a rustic charm here, with the waste bunkering features. But at the same time, the width, the scale and the bailout areas all make it very playable."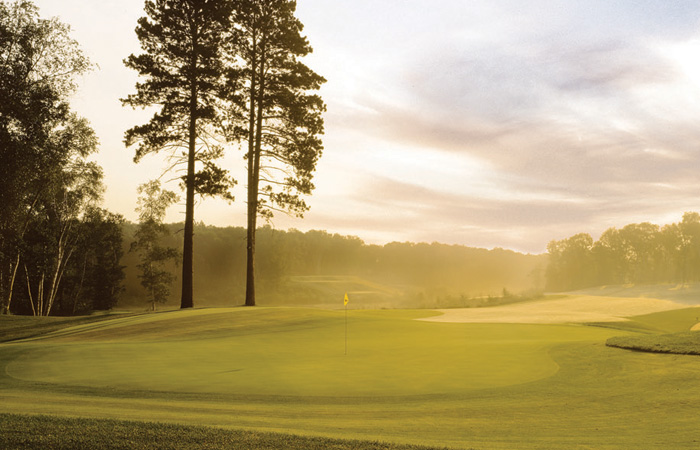 Annually listed among the state's top courses, Deacon's, akin to its playing peers, is also enjoying fruits of the region's growth.
"Historically, for the Brainerd Lakes area, fishing was probably the main draw for 100 years," Neva continues. "Golf was always an activity up here, but didn't start to make us a destination until The Pines (at Grand View Lodge) debuted in 1989. And that proved that the area had an appetite for destination golf. That pulled the cork out of the bottle. For the next 15 years after that, there was constant construction dust in the air."
Once the dust settled, Brainerd has continually proved its status.
"There's a customer base out there who are checking boxes on golf getaways, and we're becoming one of those regions of the country," adds Neva. "Are we Bandon or Kohler? No, but those who travel here for the first time, they're always pleasantly surprised by the high quality of the golf we've now got in the region."
Even with full fairways, the angling and lake scene remain a key part of a Brainerd day. 
"Hopefully after your round, either your host or your resort has a pontoon on the dock to go wind down on the water and partake in that aspect of the area," Neva says.
In concert with the game's pandemic-era boom, Brainerd's vast outdoor bounty witnessed an increased frequency in cabin and resort stays.
"We're seeing people coming up more, and, with people working remotely, we're seeing them stay longer in season," says Dave Sadlowski, head golf professional at Ruttger's Bay Lake Lodge in nearby Deerwood (which some call the "quiet side" of the Brainerd area). "And that's for people who live in the metro, and, in some instances, also from different parts of the country."
Home of the fun and rugged Jack's 18 course, Ruttger's championship track may best be known for its home hole: A 215-yard par 3 playing over Bass Lake . . . with clubhouse patio diners and amblers playing gallery.
Such par-3 play will soon be enhanced at Ruttger's, with a rework of its historic Alec's 9 par-3 course. After 100 years in operation, the nine-hole course is enjoying a redesign, set for completion in the spring of '23. Along with lake water features and fully groomed fairways to offer playability for all levels, the new par-3 space also will include a putting course and adjacent bocce ball courts.
"When our architect sat down with our owner and asked about his vision for the course, our owner said, 'Have you seen the Par-3 Course at Augusta National?'" smiles Sadlowski. 
In concert with the country's surge of new/reopened putting and short courses, the Brainerd area's appetite has further answered in kind with the '22 debut of The Gravel Pit. 
"Having taken golf groups to Bandon Dunes, Sand Valley, courses in Scotland; at the end of those trips, I noticed our groups were talking more about the short courses than they were the championship courses," says Chuck Klecatsky, co-owner and operator at The Gravel Pit.
The 13-hole par-3 course was, yes, a working gravel pit as recently as two years ago.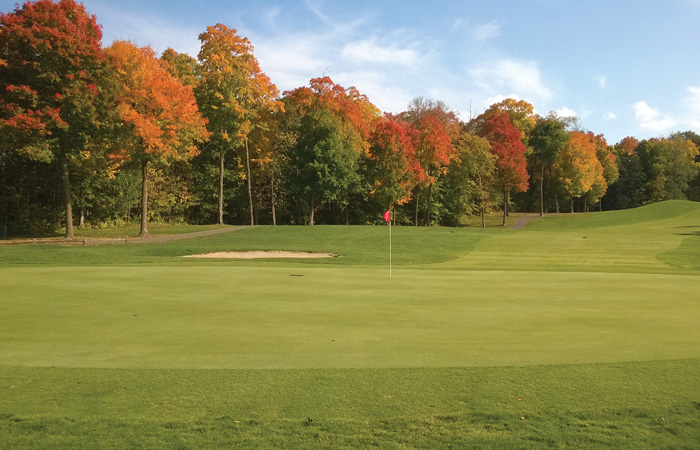 "The motivation to create this came from all the great golf that's in Brainerd already; from The Pines and Preserve, to Deacon's Lodge, Ruttger's, Cragun's and Madden's Classic – as well as all the non-resort public courses in the area – this is a golf destination," continues Klecatsky. "I felt like if we could enhance the reasons to play golf in Brainerd, we could help the community and also create a solid business. I wouldn't have done this in the Twin Cities; I did this here because of Brainerd."
With holes ranging from 65-195 yards, the new grounds' test is far more than a mere pitch-and-putt. Rather, with sizable, tricky greens framed with native grasses, the Gravel has some grind.
"We've found that for groups who want a 'warm-up' round before playing one of the nearby, championship courses, or, have something left in the tank post-round – we think that 31 holes is the new jam," smiles Klecatsky.
Echoing the game's more inclusive aura around the nation – and further complimenting Brainerd's inviting environs – Gravel Pit is seeing a new model golf mix of kids, families and serious sticks on course, coupled with dudes with dogs hanging out on the spacious patio for a few beers.
"The more I've played golf over the years – especially vacation golf, like many people are doing up here – I found that the game isn't so much about what you scored, but who you played with," Klecatsky concludes. "The word I hear most from our new guests is 'fun.' And that delights me to no end. What we're trying to do here is facilitate fun and fellowship … that's our vibe."