Cover Story – Good Riddance, 2020

Since March when the pandemic took hold of the world, things have seemed bleak for many of us. There have been some hopeful moments. When we were told that it would only take a few weeks to "flatten the curve", we bought in. We wear masks, we wash our hands for minutes at a time, we social distance. Now, months later, we face another spike in COVID-19 cases, leaving us all wondering if we will ever be able to return to normal. Hopes of a vaccination are on the rise, as there have been reports that one could be close. But even after we are all safe to return to a somewhat normal existence, what will that world look like?
Needless to say, most of just want to be done with what was a crazy, isolating, disturbing year. If there is one thing that most of the people reading this publication can identify with, it is that golf has been one of the few vehicles of solace during this dumpster fire of a year. Although early on in the pandemic, courses were forced to close when almost everything shut down, most of them were back open within a matter of weeks with new protocol to keep players safe. Clubhouses were only partially open, allowing only credit card or online payments, restaurants were shut down, bunker rakes and sand bottles were removed, and pins were required to be left in. Almost all courses also used some sort of plastic or foam in the bottom of the cup to prevent reaching to the bottom. Single rider carts and staggered tee times at many courses also helped keep golfers on the course. Did any of this help to prevent the spread of the virus? It's hard to say but taking the "better safe than sorry" approach seemed to be pertinent at the time.
With all of the new regulations in place, the industry weathered the storm and, in most places, actually stayed busier than normal. One reason for the increase is likely people working from home. Of course, it's only speculation on my part, but it seems that with less accountability being in the office in full view of superiors all day, many felt it was easier to sneak out and play some more rounds. Another reason could be more disposable income. With little to no dining out, no movies to go see and many afraid to travel, it would seem that some had some more cash to spend on golf. In fact, Datatech, which studies retail sales trends, reported that U.S. retail golf equipment sales surpassed $1 billion for the third quarter of 2020, which was the second highest quarter ever for equipment sales. So, that would lend some credence to the fact that a lot of players had some extra money to spend on gear. 
We also heard from multiple general managers, head pros and others in the industry locally, that they were as busy as they have ever been. Tee sheets were full even during the week, when usually there are some times open, especially after most of the seniors finish up their morning games. 
The AG office wasn't immune to the strange year. Out president Craig even had a bout with Coronavirus in the fall. Despite that, we pressed on. The Passbook released on schedule and despite some ad numbers taking a hit early in the pandemic, the magazine is still hitting pro shops every month and the ad dollars have returned. iDealGolfer saw some fluctuations but is still healthy and the TJGT is still rocking along with full fields. Overall, it hasn't hurt AG as bad as it could've. 
As we move forward into 2021 with the potential for a vaccination and a possible light at the end of the tunnel, the golf industry continues to stay healthy and afloat in the area. For December, AVIDGOLFER takes a quick peek at some of the things happening in the local golf industry for the upcoming year. 
Arcis Partners with Atairos
Local players may be familiar with Arcis Golf. If you aren't, just six years ago Arcis was a small start-up. Today, they are one of the largest golf property operators in the country, with 60 private, resort, and daily-fee golf clubs in 13 states and more than 5,000 employees. Over the last three years, Arcis has invested more than $60 million in property upgrades, new amenities, personnel, training, and systems to maximize growth and future success. Just weeks ago, Arcis announced that Atairos, a private company with an eye for supporting growth-oriented businesses, will acquire a substantial ownership position in the Arcis. Atairos plans to support Arcis Golf's expansion around the U.S. Funds managed by affiliates of Fortress Investment Group LLC will maintain an ownership stake in the company.
"We're very excited to welcome Atairos as a new partner. This investment will accelerate our vision for Arcis Golf – allowing us to expand our premier offering to more clubs around the country. I'm equally pleased that Fortress Investment Group will remain an investor. They have been a vital contributor to our growth and success over the past several years." Said Arcis Founder and CEO Blake Walker said in a press release back in October.
With this new partnership, Arcis should continue to grow and evolve into the new year and beyond. 
ClubCorp Excited About Big Shots & the New Nelson
Speaking of golf course management companies, ClubCorp is one of the country's largest, managing almost 200 properties nationwide, including country clubs and social clubs alike. 
David Pillsbury, the CEO of ClubCorp spoke with AG last month about the state of the company.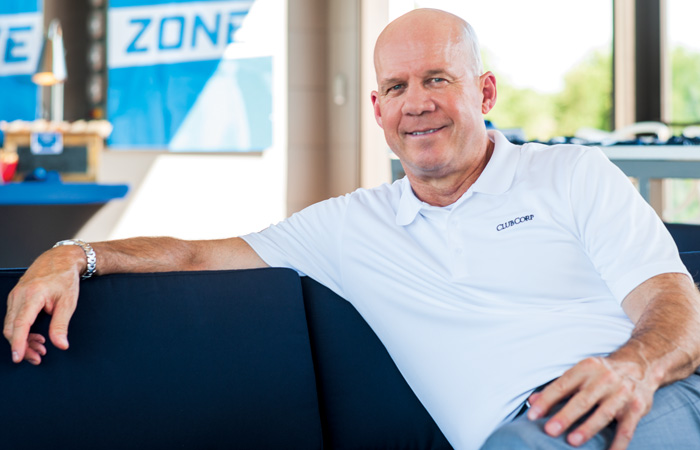 "The Dallas Metroplex has become a golf market unto itself. It's a line in the sand that we thought wouldn't be crossed. Nobody ever thought the AT&T Byron Nelson would ever leave Dallas County. TPC Craig Ranch, being in McKinney, symbolizes that not just Dallas, but the Metroplex is one giant market for golf. Having the PGA of America out in Frisco certainly helps that. Dallas in a period of about a decade, has turned into a more potent golf markets than almost any other city in America. We're thrilled to have not only the AT&T Byron Nelson at Craig Ranch, but also the Big Shots development over in Fort Worth." Pillsbury Said. 
ClubCorp took ownership of Craig Ranch in 2019, and immediately began to jockey for position to capture the Byron Nelson, which was never really able to find stable footing at Dallas' Trinity Forest. Mind you, the weather wasn't exactly cooperative either year the Nelson was held at Trinity. One year it was approaching 100 degrees and people were being overwhelmed by heat. The course also saw rain and in 2019, it was cold and windy in one of the rounds. The COVID-19 was just the final nail in the coffin. In March, the 2020 tournament was canceled due to the pandemic, and just a few weeks later, it was announced that the 2021 tournament would move to Craig Ranch and Nelson at Trinity Forest was finally taken off life-support. 
The 2021 AT&T Byron Nelson is planning to host the tournament in early May, and it will once again benefit the Momentous Institute, an organization that focuses on mental health in children. In a recent press release, officials with the tournament say the AT&T Byron Nelson has already sold almost 80 percent of tournament hospitality with close to 95 percent of those sales agreeing to multi-year commitments. Tournament organizers are currently almost halfway to their projected sales goal before the general admission tickets are on sale. The Healthcare Highways Pro-AM, which is held the Wednesday before the tournament, is also already sold out. The future looks bright for the Nelson, their sponsors and Momentus.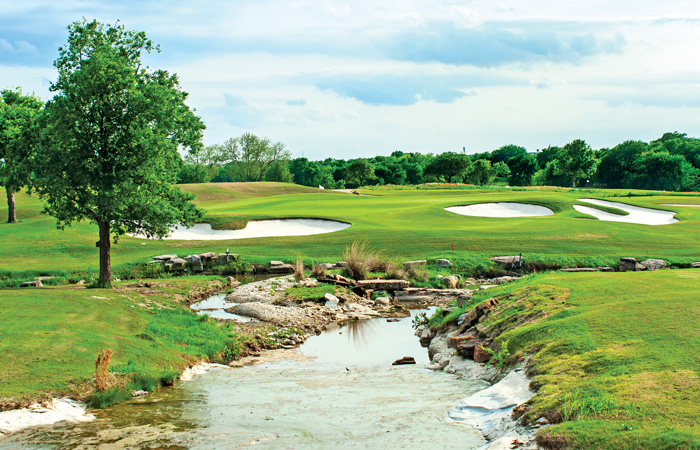 If you're familiar with Topgolf, then you are aware of their concept. It's like a combination of golf, bowling and darts with fun for all, even those who may not be as familiar with the game of golf, or those who may not be very good at it. 
In addition to taking over the reins of the Byron Nelson, ClubCorp has a new venue opening in Fort Worth with similar concept to that of Topgolf, but with a few upgrades and some new twists. In collaboration with O'Reilly Hospitality Management, which owns and manages 34 hotel, restaurant, retail and entertainment properties in nine states, BigShots Golf will open in early 2021. 
O'Reilly CEO Tim O'Reilly is excited about the new development, which sits adjacent to Marriott Hotel & Golf Club at Champions Circle, another O'Reilly property. 
"BigShots is a new and different concept in some ways. Our food and beverage platform will be upscale. That's why we were attracted to the concept. Having a scratch cooking kitchen was important to us. You'll find some upscale options that won't be your typical bar food. It will be perfect for business meetings too, where you will need a more upscale environment. O'Reilly said. "The technology is extremely upscale from what most of the other environments are right now and the location is great. We have our hotel there. There is also shopping and the Paddock, which is our venue that is great for weddings or events. We hope to combine all of them to make it a great experience."
BigShots, which broke ground in north Fort Worth in late October of 2019, is now almost complete. Developed on 11.4 acres, the entertainment complex will have 56 driving range bays on two stories with 3,500 square feet of meeting space, an outdoor putting green, an activity center for kids, a golf academy that can be used for year-round training and a full restaurant and bar that will offer a wide variety of top notch fare for those who are looking for a some golf with a fun twist. 
Tony Wehner, who is the CEO of BigShots, discussed the new development with us last month. "Golf can be intimidating, expensive and time consuming" Wehner said. "I think what BigShots does is eliminates that friction. We are a tech driven entertainment and culinary experience. We bring all those together. We're really excited about our scratch kitchen. We bring food and beverage to a new level. The games that we're offering are great for all ages. They make golf really approachable. And the Doppler radar, powered by FlightScope, is second to none. We're using real golf balls, which is important to golfers. The whole package is different and we're really excited to see it come to Fort Worth and multiple other markets in the coming years."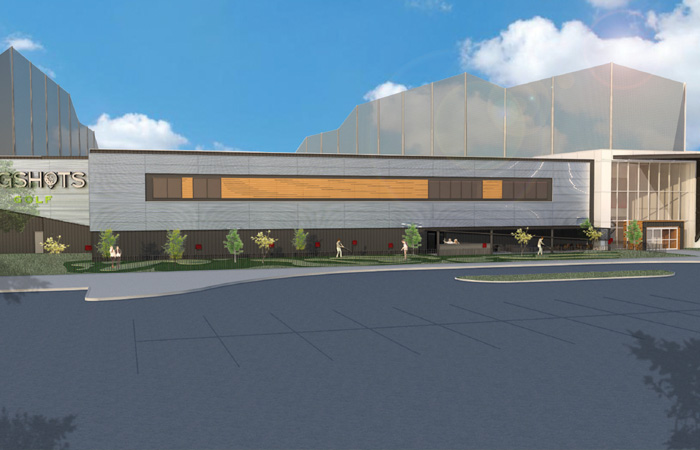 Both Wehner and David Pillsbury were confident that should the pandemic cause more issues that things would still be able to move forward. 
"March and April were really scary for anyone in the hospitality industry, but our members have been amazing. The members kept paying their dues, but we did offer member credits. For example, if I am a full member and was unable to use the clubhouse, we would offer them a credit for that. We also were able to roll out very stringent safety requirements for our clubs. For that reason, we had a very low positive test rate among employees. Bottom line is our members feel safe and they have been great in continuing support of our properties." Pillsbury said. 
"Being part of ClubCorp, the safety standards are second to none and BigShots is part of that. With our outdoor bays being 11 feet apart there are some things that were to our advantage, but really with those standards that we've put in place we are very confident we can move forward if there is another potential lockdown." Wehner said. 
Supreme Golf Sees Continued Expansion
Also located here in Dallas, Supreme Golf is also making waves in the local golf industry. Even in the current climate, Supreme is another entity that has seen growth in 2020 or previous years. 
"We're up significantly from 2019." Said Supreme Golf CEO Jonathan Wride. 
Supreme originally launched as what Wride called the "Groupon of golf".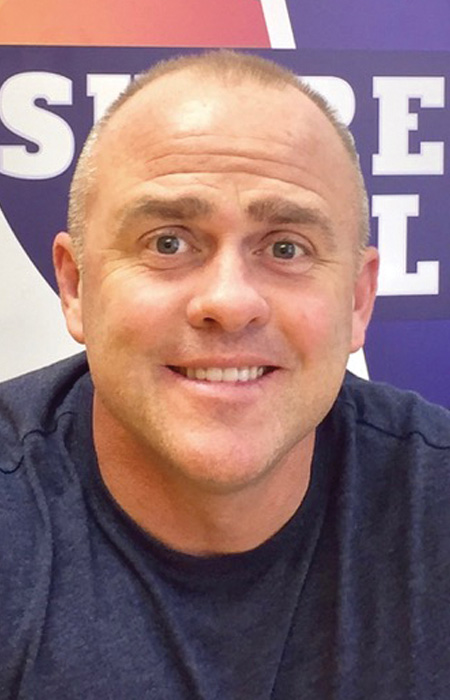 "We thought that was going to be a great thing and then we realized that we needed to learn some more from golf courses about what else we could do, and we started putting together a different platform that aggregates everything." Wride said. "We worked toward making a complete inventory by aggregating as much as we could."
Supreme has a couple different entities under their watch. On the consumer side. Supreme is an aggregator. Meaning they compile tee times from third parties. Think of it as a golf related Trivago or Kayak. Supreme is what Wride refers to as the "mothership". 
"Any third party, anywhere in the World, we try to aggregate it to one platform so the consumer can see them all side-by-side" Wride said. If you want to find everything, Supreme will have it. What we've always done is try to make it simple. If you want to play, you go to the site, you click near me, you find a tee time, book it and go play. Everything works up to Supreme."
In addition, Supreme also owns GolfBook, an acquisition from CBS, which is a site that allows them to go directly to the course, where they connect with the tee sheets and then aggregate those. In addition, they also have entered a partnership with the PGA of America on a new entity known as PGA Tee Times. 
"We worked with the PGA on this idea for years." Wride said. "They are such a trusted institution; we knew they should get into the business of creating a marketplace. All it does is provide another option and it's not to replace anyone, and it's a commissioned only option. There aren't any barters or trade on it, so the courses that are looking for a commissioned only option, this is going to be it, and the response has been tremendous." 
With the PGA of America moving to Frisco, Wride will be able to work in close proximity to their contacts at the PGA. 
"I think it will easy to access them now that they will be local. We've done a lot of Zoom calls and conference calls. We've been down to Florida a bunch before the pandemic. It's very important to them that this is handled correctly. So, I think the biggest benefit will be having them in front of a white board rather than on a Zoom call." Wride said. 
Speaking of the PGA of America, the new development, which has been well documented here at AG is on schedule, with almost no delay in progress due to the pandemic. The $520 million mixed-use development is in progress, and although the courses won't open in 2021, they will be complete late in the year and ready to go sometime around the originally scheduled June 2022 completion date. The East Course has been designed by Gil Hanse and has already been awarded the 2027 PGA Championship. The West Course was designed by Beau Welling. 
The Metroplex is full steam ahead for the new year when it comes to golf. Supreme is firing on all cylinders, ClubCorp is making it work during the pandemic and has all the necessary protocol in place to keep moving forward. BigShots Golf is a go for early 2021 and people are excited about the new place for entertainment in Fort Worth. The Byron Nelson has a new venue, the Charles Schwab Challenge will be back again, maybe this time with fans. After being canceled in April, the Korn Ferry Tour hopes to make its debut at Texas Rangers Golf Club in 2021, and the City of Arlington should have a nice, comfy clubhouse to show off by then. Even Rockwood in Fort Worth is getting a new clubhouse. Golf in the area had a pretty good year, while most people had a rough and tumble 2020, maybe 2021 will bring us all some relief from politics, pandemic and isolation. Let's just hope golf remains one of the things that keeps on pressing forward and that we can all play as much as we did in 2020.