Ask the Superintendent – Real Christmas Trees

It is the holiday season at the club and that means we all have responsibilities to bring the outdoors indoors, for decorative purposes that is. There are life-long memories to be made and the holiday decorations whether at the club or at your home will be the canvas that many of your special holiday memories will be painted on. Now I know what you thinking why is the golf course superintendent giving us advice on holiday decorations? Truth is that I have worked as a florist, interior plantscapes manager and an International Society of Arboriculture (ISA) Certified Arborist at some of the south's most popular resorts for holiday excursions. Perhaps most importantly we grew Christmas Trees on our family farm in Indian Creek, Georgia so I know a thing or two about trees and holiday decorating. So this month's ask the superintendent question is, "what are some tips about having a live Christmas tree at our home this year?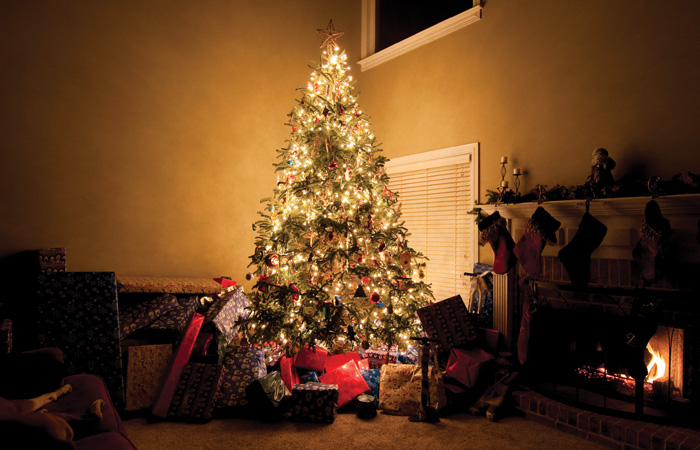 Let's start with a few basic tips on making wreaths, center pieces and other holiday fare from items found in the landscape. First, be safe! Use proper pruning shears/saws to cut holly braches etc. Watch your fingers and make good clean cuts to allow the plant to heal properly. Be sure to not disfigure your trees or shrubbery! Second, remember to check anything that you bring into the house for unwanted passengers. Aphids, beetles, ants and mites are often hidden deep into stems and leaves and will become quite active once inside the warmth of your home or office. Inspect gathered plant materials closely, shake, wash or blow carefully to make sure your spectacular center piece doesn't start moving about the table. Lastly, watch for potential fire hazards dried stems and leaves and the open flame of a holiday candle can be a dangerous combination.  Be diligent in your preparations and let your creativity guide you to make perfect holiday memories. Do not forget that Poinstettias (Euphorbia pulcherrima) make great accent plants for the holidays and come in white, pink and the traditional red. Keep them watered and they will last from Halloween till New Years.  
Now on to the star of the show, the Christmas tree. In an effort to be fair synthetic trees have many advantages such as cost, safety and reusability. That said, the smell of a freshly cut cedar, spruce, Fir or pine connects most of us to the holidays of yesteryear and that is a powerful thing. So our focus will be on things that will help you choose, maintain and dispose of your "live" Christmas tree. There are so many tips for this one the best way to cover the topic is to arrange them in order from selection to recycling. Here are some trade secrets for your MVCT (Most Valuable Christmas Tee) of 2020. 
Whenever possible get the freshest cut trees. Visiting a Christmas tree farm and cutting it yourself is a fun way to do this. A Google search will quickly show multiple options around North Texas.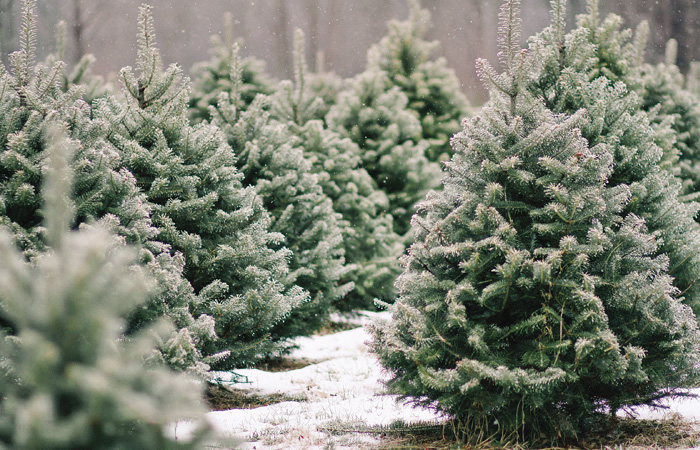 Bring a few items for the tree buying process such as a tape measure to make sure the tree is the right height and width for your space, 10 foot trees are a problem for 8 foot ceilings. Rope/string to secure the tree is also helpful in transporting your tree safely.  
If you are buying a tree from a precut tree vendor be sure to run your hand firmly down several branches, if more than a few needles come off in your hand keep looking, you can also do the traditional shake the whole tree to make sure the needles are still secure
If something comes up and you cannot address setting up the tree properly store the tree outside in a bucket of water to buy some time before bringing it in doors. 
If you buy a precut tree be sure to make a fresh cut (about an inch will do) before placing it in the tree stand, this will help the tree absorb water. Sap will start filling the cut in just a few hours so a fresh cut helps move water up the tree
Fill your tree stand with water as quickly as possible, the sooner the better. Definitely within 24 hours and monitor the water level daily. Note that clean water is really all you need, the addition of soda or other items to the water is a great theory but generally good old H2O works best and try to get a stand with at least a one gallon capacity or larger depending on the size of the tree. 
Secure the tree as needed (cats and other pets may test your skills in the area) social media is full of Christmas tree fails so do not be afraid to use string or rope to secure the tree
Try to position the tree away from heat vents, fire places, radiators and windows that get direct sunlight. Try to keep the room cooler than normal once you set up the tree. If you can, turn down the thermostat, or close or partly close the room's heat vents. This slows down the tree from drying out as fast
Decorate and enjoy the season. Be sure to bring in as many family/friend experts as possible into this process.
When the holidays end carefully remove all decorations and drain the water from the holder. Check with your city or other sanitation services for recommended tree pick up or recycling opportunities. Usually a quick visit to their website or phone call will provide all of the information that you need.
The Top Six Live Christmas Trees
Fraser Fir (Abies fraseri)
Balsam Fir  (Abies balsamea) 
Douglas Fir (Pseudotsuga menziesii)
Scotch Pine (Pinus sylvestris)
Eastern Red Cedar (Juniperous virginiana)
Colorado Blue Spruce (Picea pungens)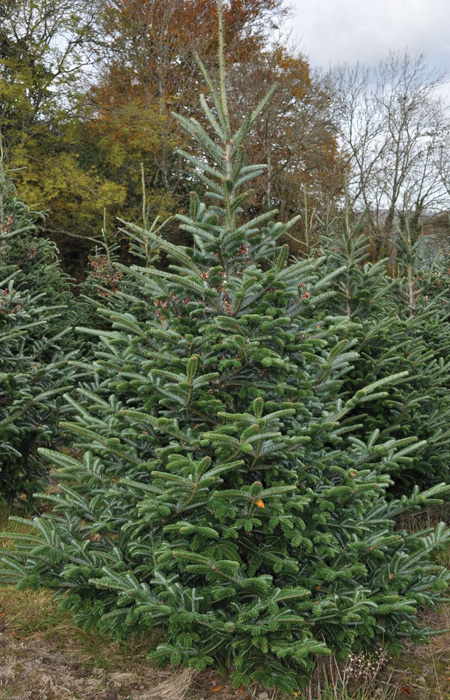 Fraser Fir
Club life is meant to enhance all things that are social and the holiday season brings out the best of the best. I often think of my role in the property not as merely the golf course superintendent but as the director of memories. Especially this time of year, so much so that I see little difference in preparing for a televised PGA tour golf event and welcoming a dedicated membership with their guests to the club's holiday events (socially distanced with Covid – 19 protocols in place). We want everything to be perfect in both cases. I hope these tips will help you have a safe and joyous holiday as we all look forward to the 2021 golf season, be safe.