If you have been a fan of AG for the last 25 years, then you undoubtedly remember the days of our Cart Girl of the Month. It was one of our most popular benchmarks and we still get questions about it today. Our first Cart Girl of the Month ran in October 2003; our last in December 2017. In between, Hope Beel has graced our pages now four separate times, including her September 2011 Cart Girl of the Month spread, her recognition as Cart Girl of the Year in February 2012, and her fitness cover in December 2012. Now, a little over a decade later, our one-time favorite beverage cart girl is all grown up and still in the spotlight, living out her dream as a fashion model and social media influencer. Her 1.7 million Instagram followers include countless fans and admirers of this beauty, as they follow her travels, gym visits and other escapades, which have taken her from Dallas to exotic locations like San Miguel, Tulum, Turks & Caicos and Hawaii. Hope is the total package: beauty, ambition, work ethic and a sense of adventure, and now AG revisits our history with this Texas beauty.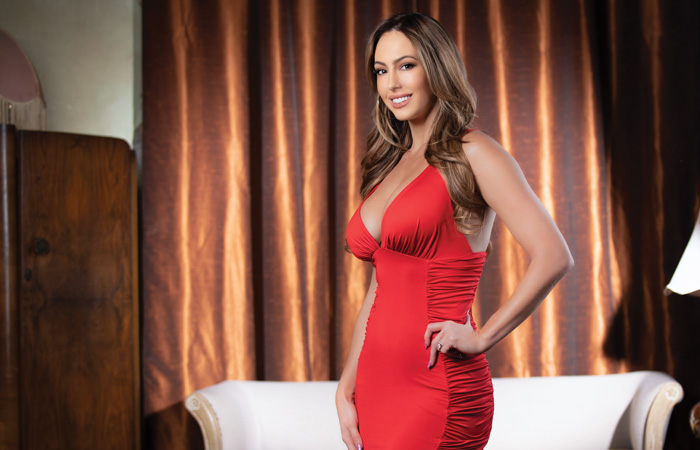 AVIDGOLFER: You have been on the cover of AG a couple times in the past. How has your life changed since we last caught up with you?
Hope Beel: Oh gosh. Well, that was before I had even graduated college. Life has been crazy. Lots of fun and amazing things have happened since I last saw you guys. 
AG: What did you go to school for?
HB: I went to school for fashion merchandising, and I was a cart girl in college to pay my bills. It was a great job. After that I went straight into promoting fitness and entrepreneurship. I started my own business right out of college. I have learned a lot starting my own businesses. It's been fun and fulfilling. 
AG: You really got into fitness after college, didn't you?
HB: I was always into fitness, but I really got serious about it as soon as a graduated college. I started entering competitions, and that's how I got started with my social media career. I started documenting my fitness journey, and it just took off. 
AG: When it comes to fitness at that level, there is a certain amount of discipline that comes along with it. How do you feel like that has helped you as an entrepreneur and in everyday life?
HB: I wouldn't change it for the world. Would I compete again? Probably not. But you learn a lot about yourself when you compete. It takes a lot of discipline, hard work and toughness. And when you're on stage and the judges are looking at every little thing, you need to be confident and, of course, you will need to be confident in your everyday life.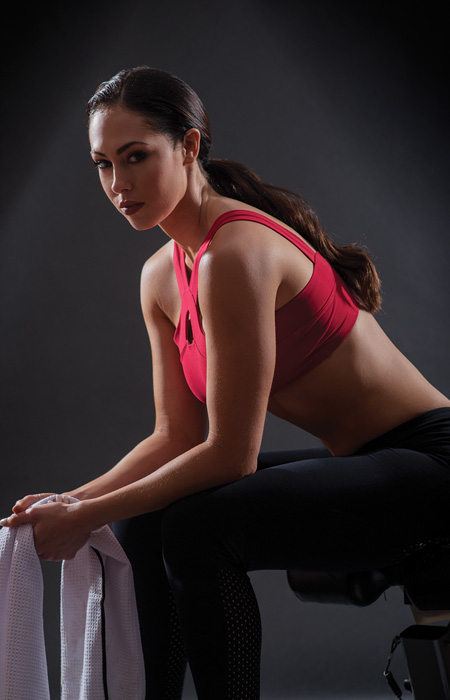 AG: You mentioned confidence. You post some photos that might be considered a little risqué. How does your past confidence allow you to post those kinds of photos on social media and basically not care?
HB: I don't know if it's a gift you're born with or something you develop, but I have honestly never cared at all what people think about me. I come from a small town in Texarkana, and I am living my dream, so that kind of stuff doesn't even bother me. 
AG: Tell us more about your time in Texarkana.
HB: I always had big dreams. The things I would say in high school, people probably thought I was crazy, but I am actually doing those things now. In my yearbook in high school, I said I was going to walk the runway and change the way the world looks at fashion, but I pursued that route, and I have done it and I haven't let anything stop me. At the end of the day, I am sure there are some people that judge me, but life is too short, and I am not going to let other people and their views or assumptions impact me. 
AG: With that number of people that follow your everyday life, what are some of the drawbacks to that?
HB: Just like any job, there are times where it can get annoying. You are constantly having to be creative and create content. Also, my face is my brand, so I really have to focus on taking care of myself. But I do really love it. It's my way to be creative. I can't sing, I can't draw, so this is my vehicle for creativity. I think it helps keep me young, which I love. 
AG: So there really aren't too many drawbacks then?
HB: You are putting your life in everyone's hands to judge or think a certain way about you. But if you have confidence and are happy with yourself, then you will be happy. If you try social media without being mentally prepared for it, it can have drawbacks, but for me, I am happy with it, and it doesn't really ever affect me negatively.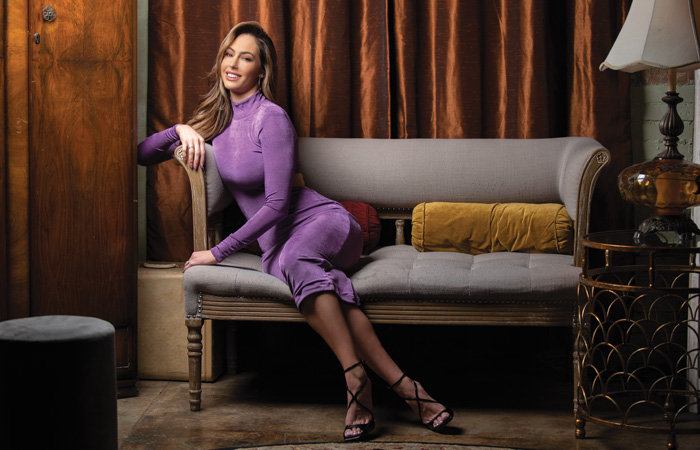 AG: So, do you ever get tired and just want a break?
HB: I do get tired sometimes because you always have to be on. You have to create content and you always have to get ready. Being a girl, there's hair, there's makeup, and sometimes you're doing all of that for just one little video or a couple photos. So that aspect of it can be a little tiring. But other than that, there aren't many drawbacks. 
AG: Social media influencing has become big business. What advice would you give to someone trying to do what you're doing?
HB: Find your niche. Find something you love and are passionate about. If you are trying to be something you're not, it's probably not going to work out. Also, know you're going to have to pay to play. You can't just assume you can post a couple photos and become internet famous. I have put a lot of time and money into my business, just like you would any other business. The most important piece of advice I can give is that this is a team sport. You have to work with other people in your area and people in your industry that do something similar. It's better in numbers, so networking is a huge key to success. 
AG: Influencers haven't been a thing for very long. Would you have ever imagined this is the path you would end up on? 
HB: It's such a blessing to me that people might be interested in my life at all. Honestly, I just took things I love and grew those online. I started with fitness and then I got more into fashion, which was always my dream. Just being who I am is a blessing. As a woman, I love being able to own my femininity and my sexuality, and just being able to portray who I am through social media is incredible.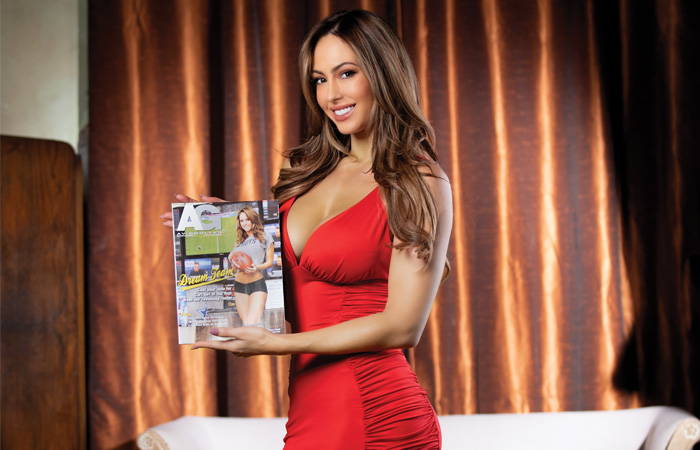 AG: You seem to still be pretty grounded for having two million followers on Instagram.
HB: It does blow my mind sometimes, but I am still just a normal person. I don't consider myself a social media person. I am so blessed to be from Texas, grew up in Texas and stayed in Texas. Social media in other parts of the world is pretty crazy. Here I can keep my life humble and small. Even though I have a large online presence, I still live a very normal day-to-day life. 
You can follow Hope Beel on Instagram @HopeBeel and @HopeBeelFit, on YouTube @HopeBeel and on Twitter @RealHopeBeel