Cover Story – The Byron Nelson and TPC Craig Ranch

The AT&T Byron Nelson PGA Tour event and the Salesmanship Club ,which has overseen it's operation for more than five decades, has built the most successful golf fundraising event in the U.S., with more than $110 million raised for its charity through hard work, inspired vision, leadership and knowing where the next big thing might be.
With the most recent announcement that the Nelson was moving to TPC-Craig Ranch in McKinney starting in 2021, only the fourth tournament host site since the event began under golf legend Nelson's name in 1968, long time tournament members feel like they have done that very thing.
The course, in the fastest growing and most prosperous section of North Texas, only 10 minutes away from the still under construction new world headquarters of the PGA of America in Frisco, should bring the Nelson tens of thousands of fans, and an equal amount of on and off course golf and social activity.
That's exactly the formula which has seen the Nelson, one of the few tournaments still named for one of golf's true legends, attract some of the best fields in golf over the years and raise more money for charity than any pro golf event currently in existence.
"I think this opens up a whole new area to us. It's not regaining momentum, but creating new momentum," said longtime member Mike Massad, Jr.
Perhaps more than most of the 600-plus members of the Salesmanship Club, Massad has a deep connection to the overall arc of success of Dallas' annual PGA Tour event.
His father, Mike Massad, Sr., joined the club in 1968 and was present for the first Byron Nelson event at then still fairly new Preston Trail Golf Club, in a very sparsely populated portion of North Dallas. 
The first Nelson-named tournament was won by Sherman, Texas native, Miller Barber, after the initial pro-am party was hosted by then Texas governor John Connally and attended by Nelson and his mother, the only such event she ever attended.
Two years later, Jack Nicklaus defeated Arnold Palmer in a tense playoff at the Nelson and in 1976, Massad, Sr. made a hole in one, playing in a powerhouse pro-am pairing with former President Gerald Ford, entertainer Bob Hope, tournament champion Tom Watson and Nelson.
Fast forward 21-years and it was Massad, Jr., who was present when Tiger Woods publicly spurned President Bill Clinton's invitation for a White House event, but just as publicly accepted one from Nelson to play in the 1997 PGA Tour event, just weeks after his first historic Masters victory.
Both Massad's were present for back-to-back-to-back winners of Woods, Phil Mickelson and Ernie Els in the 1990s. They saw Jesper Parnevick outduel Davis Love III and Mickelson to start the 2000s and witnessed superstars Sergio Garcia, Adam Scott and Jason Day all score Nelson victories.
With them came the six-figure North Texas golf crowds, covering every inch of green grass on the property, to socialize, see some golf, see more of their friends, and raise money for the Momentous Institute charity, which serves underprivileged and needy kids in the Dallas-Fort Worth area.
"We're not raising money for charity," said former Nelson tournament chairman Frank Swinge. "We're raising money for our charity. That's a huge difference."
Indeed, raising money for their local charity is what led the Nelson to leave Trinity Forest Golf Club after just two years, when the lack of crowds and sponsors led to a large reduction into overall money raised and a financial reduction to the money provided to the Momentous Institute.
Most figured they would return to the TPC-Four Seasons Resort in Las Colinas, where they had enjoyed a hugely successful three-decade-plus run, but Craig Ranch quickly became a serious contender. 
A meeting in Late February in a Four Seasons Resort conference room featured SC members, City Irving officials, and other dignitaries. 
"It was pretty contentious," said one person who was in the meeting.
It was like seeing an old friend after a while," said another
The meeting adjourned without a decision and another couple were later held, but nothing ever materialized. A meeting at Craig Ranch materialized in mid-March which ultimately led to the decision to relocate to McKinney. 
The Salesmanship Club and the PGA Tour had combined to run two successful Nationwide Tour Championship events at Craig Ranch, for the rung of golfer just below the PGA Tour, but had not had an event there for more than a decade.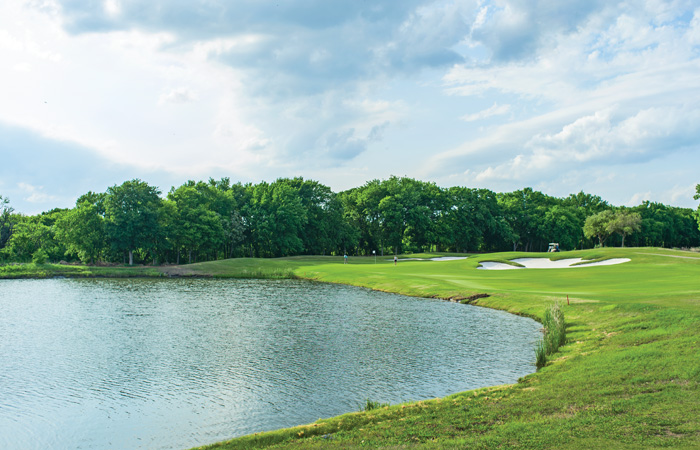 The booming growth in the area, which led PGA of America to relocate from South Florida to after more than 50 years, was a real eye opener to Massad and to many others in the Salesmanship Club.
"I haven't been up there in a while, but when I drive that direction, I think I'm in a whole different area, different state, with all that growth," said Massad, who has lived close to downtown Dallas for decades. "We're moving North and it's a whole new ballgame for us."
The ultimate fate and future of the local PGA Tour event is about as unknowable as a global pandemic which was barely a talking point a few months ago, but planning for the future, always with an eye on the next big thing has been what's brought the Byron Nelson and the Salesmanship Club to the top for decades.
One of the most famous quotes in club history, passed down from generation to generation, is from former Dallas car dealer Roger Meier about his longtime service to the Club and the Nelson Tournament.
"You couldn't pay me to do this job," he was reported to say. "And you couldn't pay me enough if you did."
With a new site, a five-year deal, and a new phase of the glorious and financially successful Byron Nelson history, enjoy what North Texas golf figures have to say about pending move to TPC Craig Ranch for 2021.
AVIDGOLFER spoke with many local pros and those close to the situation to get their input on the new venue and the 2021 AT&T Byron Nelson at TPC-Craig Ranch. 
David Craig • Former Owner, TPC-Craig Ranch
"It's 7,438 yards from the tips, a par 72, 232-acre envelope. So, it's got the room we need to stage major events. I'm the Chairman Board of Governors, I sold to ClubCorp in December 2019. We always wanted to host the Byron Nelson, but the stars never aligned. In the darkest of times, we now have some light and it's just fantastic. It's a dream come true, just so happy for the people who work so hard on this. 
David Pillsbury, the City of McKinney, the Salesmanship Club and all the members at Craig Ranch who are like family to me.
It's a big boy golf course. There is a lot of risk reward which is the way Tom Weiskopf (course architect) likes it. You can make it as tough as you want or make it not as tough if you choose. 
It's been very exciting working with Salesmanship club and their goals to raise money for kids.
When I first heard the tournament was moving from Trinity Forest, I picked up the Phone and called David Pillsbury and ask if we could be considered for this. We had a former mayor of McKinney who knew Mike McKinley and called him to see if we could set up a meeting.
We just wanted to have a meeting to see if we could be considered and we would keep up with the entire thing. After five years, we can still be considered for more time if everybody is happy here.
With the new PGA Site in Frisco, you've got up two great professional golf facilities all in Collin County. It's going to be the center of golf in North Texas.
We had the first meeting in early March right before the pandemic and all the social distancing. 
We were lucky to get in in, but the PGA had already been here and seen everything and approved it."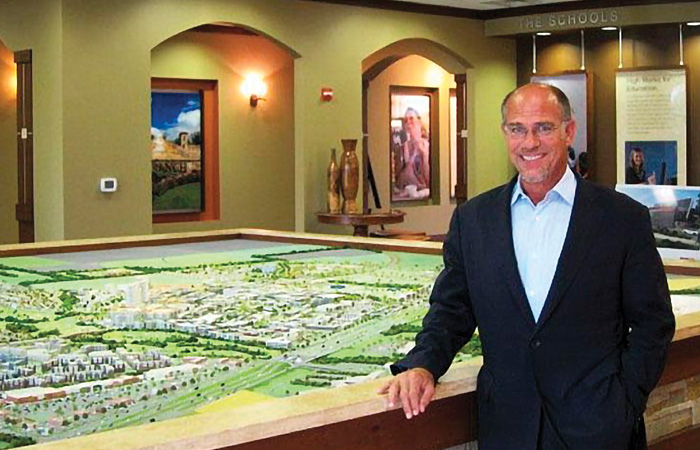 David Pillsbury • CEO ClubCorp
"I started at the PGA Tour running all the TPC's in 2004. I was at the opening of Craig Ranch and that's where I first met David Craig. As you know the TPC courses are built to host championships and test the best players in the World. It's great to finally see his vision come to fruition. The ultimate dream was for TPC Craig Ranch to host the Byron Nelson, but the reality is, back in 2004, McKinney, while it was growing, the roads weren't even in place yet. Now, it's like the middle of everything. It's huge, and it's really part of the Metroplex.  
When I expanded my role with the Tour, I started working with the tournament organizations, I got to know Jon Drago and some of the other members of the Salesmanship Club members back in 2007. I took an entire day and came to visit the Momentus Institute back in maybe 2010. I was simply blown away with what they're doing to change lives. I left a changed person. What they do with the money raised gave me chills. 
Fast forward, to a couple years ago when I came to ClubCorp, one of the first things I did was reach out to David Craig. I didn't have an agenda, I just wanted to get together and catch up. David told me that he would consider selling the club to ClubCorp now that I was running things. So, we ended up purchasing the club. 
Then in February, I get a call from Jon Drago, and he says the Nelson is leaving Trinity Forest and they wanted to consider Craig Ranch as a potential location.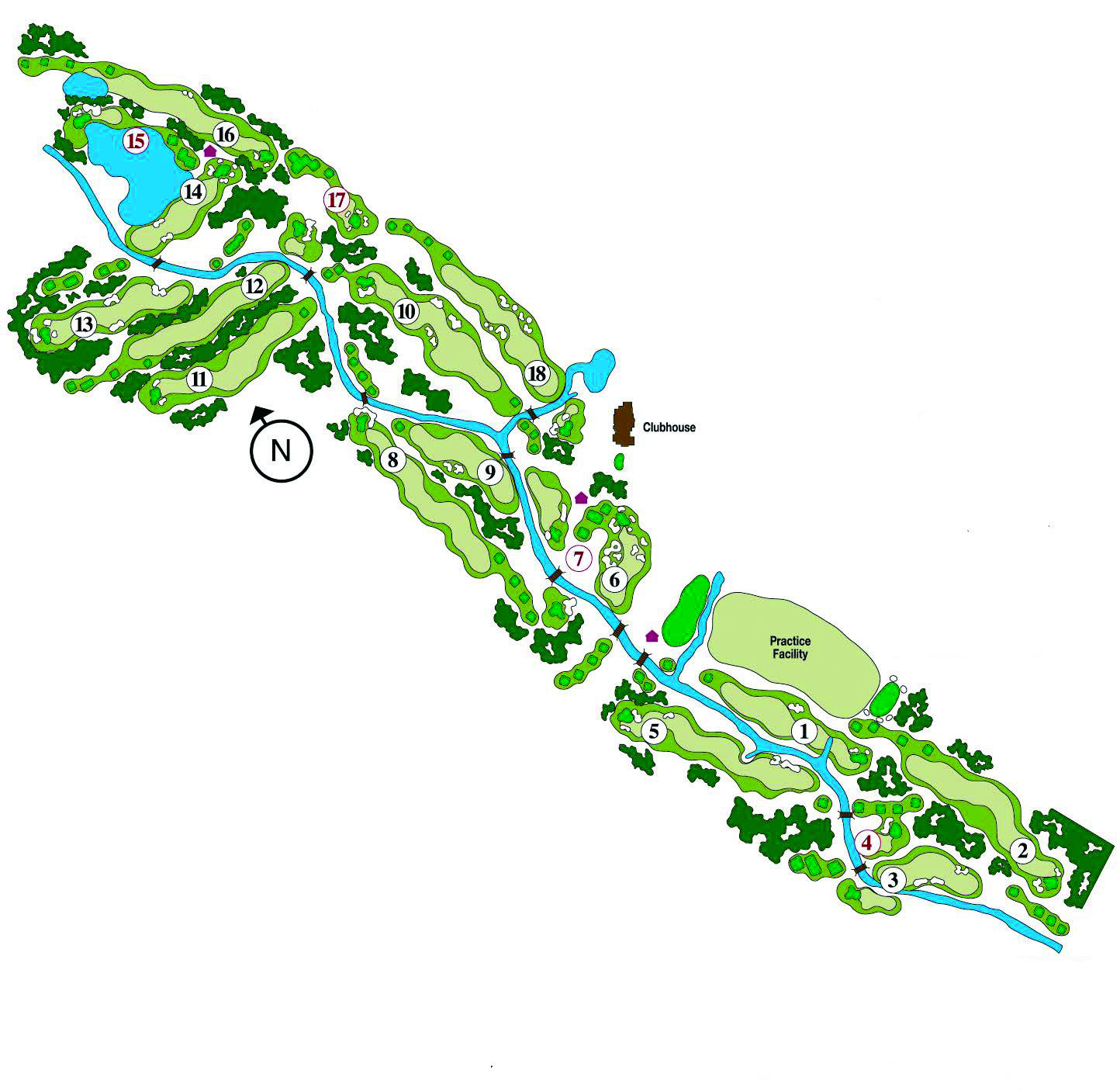 After a short evaluation process, we all met out at Craig Ranch on March 19th and we sat around a table and had a meeting. We pitched the Salesmanship Club, and it was kind of an alignment of the stars. It was an incredible collaboration between the City of McKinney, TPC-Craig Ranch, the Salesmanship Club and the broader golf community at-large. 
We feel great about the golf course, and one of the things that is great is that we will continue to re-invest in the golf course to make it the absolute best it can be. 
We're thrilled for a couple reasons. This has been a very dark time for everyone, and ClubCorp is no different. To have this as a bright spot has been very uplifting for our team. To know that we're going to do something for the golf community here and having something to look forward to is incredibly exciting."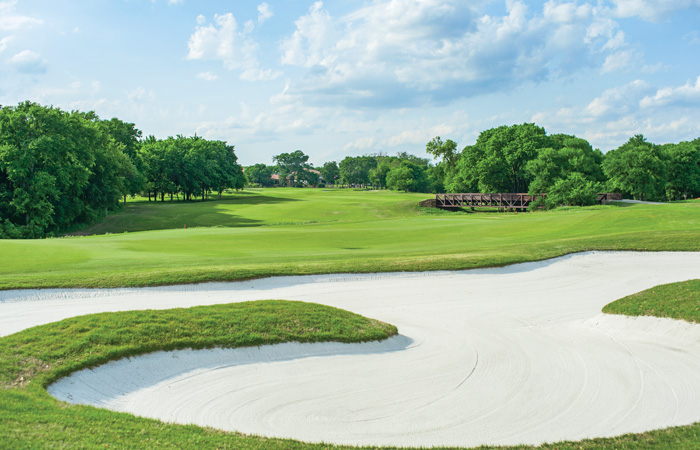 Ryan Palmer • PGA Tour 
"I think I still own the course record, either 60 or 61 from the back tees about 10 years ago. There are a few holes that the PGA tour will have to alter to make it tougher for the pros, but they're pretty good at that. I think there will be some low scores, sure, but it will be positive for North Texas Golf. With all the people who are moving to the McKinney and Frisco, I think they crowds will be really good. That was the problem at Trinity Forest, the (lack of) people. I think you will have big crowds at Craig Ranch, who want to eat and drink and watch golf.
They will have pure greens and wide-open spaces and you will have some low scores. I think it will be a plus for North Texas golf."
Mark Harrison • NTPGA Executive Director
"All the growth in the (North Texas) area is up north. This will be close to the (new) PGA Headquarters and we are a certainly a partner with the Byron Nelson, so that makes a lot of sense. I think it will benefit the Momentous Institute, and they have certainly benefited our Foundation. I think it's a win all around for all the great work they do."
Todd Harbour • Former GM Craig Ranch (now Royal Oaks) 
"I think it's a phenomenal decision. It's a Bombers golf course and everybody loves Bombers golf. They have a lot of parking and a lot of places for fans to watch golf in the shade. I think they will want to watch golf and socialize. I can't wait to be up there myself. Craig Ranch will set up as in incredible place for hospitality. I really happy for David Craig because he has worked so long and hard to get the tournament there. When I first got hired there, he told me the Byron Nelson was coming up there and I've believed him for a long time."
Jon Drago • Bryon Nelson Tournament Director
"Craig Ranch was always definitely on my list. We worked there in 2008 and 2012 and know the area very well. It turned out we had a lot of connections between Salesmanship Club members and City of McKinney officials and they came with a very serious and strategic bid. We always came to the process with an open mind. Craig Ranch has already got definite parking areas, hospitality venues and possible sponsors. They're ready for a great event. In the end we narrowed it down to Craig Ranch and the Four Seasons and we feel like we made the right decision.
Clearly some of the same things which helped the PGA coming to Frisco, guided us to this decision and having them so close was an added benefit for sure. The bottom line is the PGA Tour is going to be an entertainment event and this will be an excellent place for that. Of course, the PGA Tour had to sign off on this place or it wouldn't happen, but they came and inspected, and they were very comfortable. AT&T is still our title sponsor and is very excited about the move. Their commitment is through 2021."
Martin Piller • Korn Ferry Tour, PGA Tour Veteran
I was shocked when I heard they were going to Craig Ranch. Like everybody else I just assumed they were going back to the Four Seasons at Las Colinas. But when I looked back and thought about, it's a good decision for entertainment, for hosting a tournament and for spectating. When it goes to holding PGA Tour events, that's the most important thing. 
The back 9 really sets up for some good spectator venues. You have the drivable par-4 (14) on the back side, the final par 3, (17), and you can set it up as a total amphitheater. There will be some great places to watch golf.
The pros will tear it up. There is no doubt in my mind. The scores will be really low.
That doesn't mean Craig Ranch is a bad course, it's not, it's a very good one, but at the end of the day, it's an entertainment product and it will be very entertaining."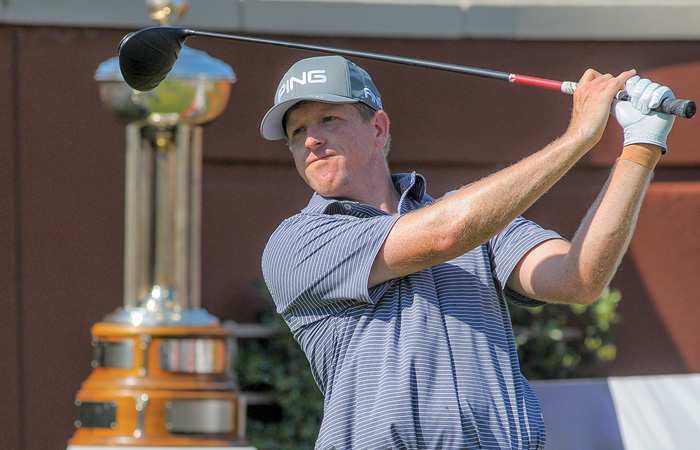 John Senden • PGA Tour 
I've played a TPC Craig Ranch a lot, I actually think it's one of the nicest TPC courses in the system. It's got a great creek which rolls right through the middle of the course. It's got bent greens and Zoysia fairways which really make the Ball set up nice
I do think you will see a lot of low scores there, but you can hit you ball a lot of places and score. A lot depending on the wind, but with the houses being built there and apartments, along with the trees it will block some of the wind and drive the course lower.
I think with all the growth in the Plano, Frisco and McKinney area, I think you could see some huge crowds, probably something to rival Las Colinas. There is plenty for players to do after they get finished players and stuff to do with families so I think it will be a big success,
Five years is a long time to be committed to a course, but I think you could see the Byron Nelson there for a long time.
Gerina Piller • LPGA Tour 
"I have played there some and the Zoysia fairways are great to hit from. I think it's good to move the tournament around from site to site."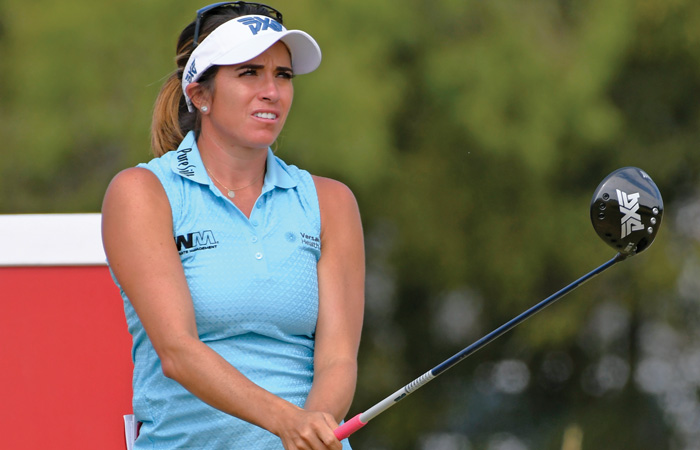 Martin Flores • PGA Tour 
It's a great venue, not really easy, it can be very long, but it's always in great shape.
It depends how firm they get it, but the greens are very good and the Zoysia fairways means you're going to have a lot of perfect lies near the greens. I would think the scores would be pretty good. It should be fun to watch for the fans. 
Living in DFW all my life, I want all the events to be successful. But I think having it here and have the big crowds will lift it back to the level of where it was. It was always one of my favorite tournaments and I hope it will be again with the change. I trust the PGA Tour to get it right."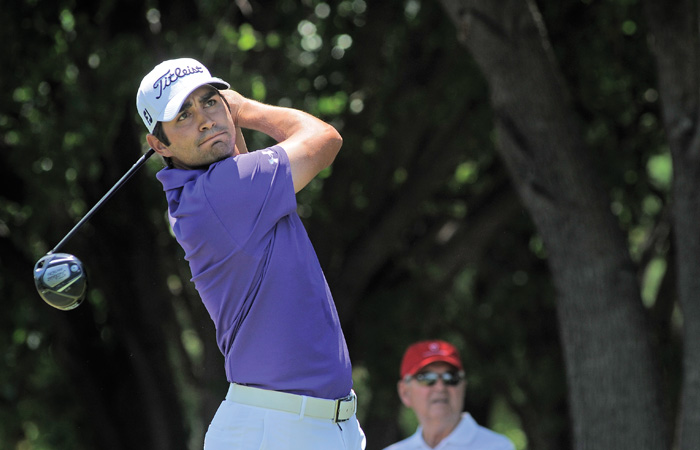 Conrad Shindler • Korn Ferry Tour, PGA Tour Veteran
"Craig Ranch will offer unique opportunities for players to showcase their ability to score. It's got some great finishing holes, which should give fans some drama coming down the stretch."
Dirk Burghartz • General Manager/Regional Vice President, Four Seasons Resort and Club Dallas at Las Colinas.
"It was a true honor being the host venue over 35 years.  Our history with Mr. and Mrs. Nelson, the Salesmanship Club and the Momentous Institute will forever be a part of our Resort's story. We will be watching and cheering during the next chapter of this tournament's journey." 
Maura Gast • Executive Director Irving CVB
"As we've said all along, we always and have always wanted what's best for the tournament and the incredible work of the Momentous Institute. We wish our friends at the Salesmanship Club great success at their new site and will always be proud of our many years with the tournament." 
Michael Tothe • Charles Schwab Challenge Tournament Director
"I trust the PGA Tour to do the right thing. If they believe it will work, it probably will. If Craig Ranch works out, I think they will probably stay there and not move anywhere else. Jon Drago ran the event when it was the Nationwide and Buy.com Tour championship. They have plenty of room to stage pre-tour events. I think they will be fine."