Defending Colonial Champ Kevin Na – Q&A

Kevin Na has been a regular visitor to storied Colonial Country Club over several years with plenty of success at the historic Fort Worth course. He has turned in four top-10 finishes, tied the course record with a 61 in 2018 and shot a 62 in 2017.
But until last year he had never come home with the plaid jacket which goes to the annual winner of the PGA Tour event along with the massive Leonard trophy.
That all changed last May when he took home a four-stroke win over Tony Finau, capturing his fourth PGA Tour victory, in front of his pregnant wife, small son and large Colonial galleries. 
While he's had to wait an extra month to defend his Colonial title this year and will do it without fans, marshals or his family cheering in person, he said nothing will obscure the historic nature of one of his favorite courses anywhere on the PGA Tour.
At home at his place in Las Vegas, where he has spent his lockdown with his family, working out regularly, but playing very little golf, Na talked with AVIDGOLFER senior writer Art Stricklin, about a most unique 2020 Colonial.
AVIDGOLFER: You had a lot of success at Colonial but had never won before last year. Do you subscribe to the golf saying, horses for courses?
KEVIN NA: I think I do. It was one of those courses that always seemed to fit me. I've had a good record there. It fit my game and fit my eye every time.
AG: What about the extensive history at Colonial, did that appeal to you?
KN: From Hogan to Trevino to Nicklaus, there have always been plenty of historic winners there. Plus, you can't miss the Black Wall of Champions on the first tee. It's like three feet from where you tee off. I would trace every name and before the final round last year I visualized my name being at the bottom of the list for last year.
AG: Another popular saying on the PGA Tour is pros just have a feeling when it would be their week to win. When did you feel like it was your week at Colonial last year?
KN: Really after Friday's second round, when I was just one-shot back. I told myself you've been so close before. You can get it done; you need to get it done.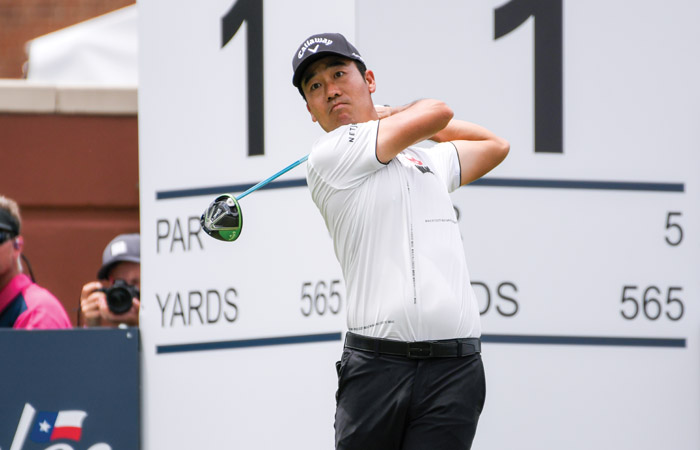 AG: Last year's margin of victory was the largest at Colonial in 15-years, was there a time during Sunday's final round when you felt good about finally wearing the plaid jacket?
KN: After a birdie on 14, I took a four-shot lead with four holes to go. I thought if I can just make pars the rest of the way home, I should be in good shape.
AG: Speaking of the plaid jacket that would seem to go over well in Las Vegas. Have you had it out on the Strip?
KN: I actually left it at the club after I won and haven't seen it since. They are going to ship it to me before the tournament.
AG: Some tournaments are named after people, but the actual people have passed away or are no longer involved. What was it like to meet the real Charles Schwab at the Charles Schwab Invitational at Colonial?
KN: It was actually pretty cool. I heard he really loves golf and is a pretty good player, so I introduced myself to him at the pro-am last year. He was on the tee box every day and met us and remembered me. He's a great man and I got the 1957 Chevy, which I gave to my caddy, from him after I won.
AG: This will be a very different Colonial with no fans and social distancing. What do you think it will be like?
KN: It's going to be weird with no spectators. The cheers and the excitement are how I get pumped up. A lot of people are struggling right now, and I hope our tournament shows the rest of the world there is some normalcy out there. I'm really looking forward to being there even though I know I'll be rusty.
AG: What have you been doing during the Pandemic lockdown to get ready for the resumption of PGA Tour play?
KN: I've really just been working out regularly and spending time with my family. I live on a golf course in Las Vegas, but I don't think I played more than 11 holes during this time. I've spent time teaching my daughter the alphabet and being with my new son and wife. It's been a great time together.
AG: You got to hold onto your title as Colonial champion longer than just about anybody. Do you remember your celebration last year?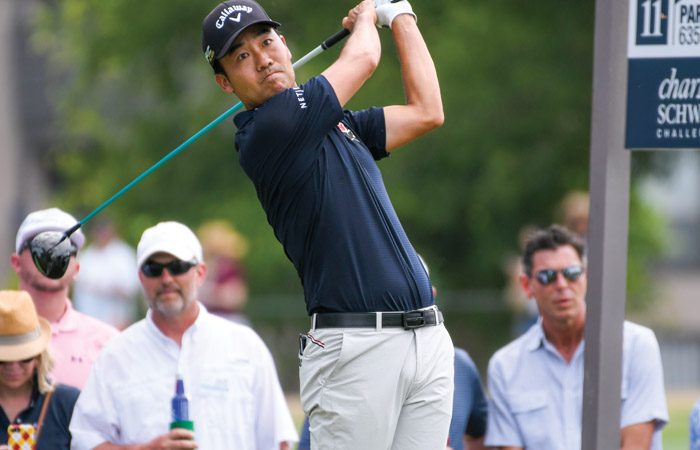 KN: I remember my wife was there and she was about 6-7 months pregnant with our son plus my daughter was there. We flew home that night, but the trophy was right next to me in the next seat and I just kept looking at that and thinking about what I had done. Wow, that was a great ride home with what I had accomplished.
AG: Thanks for the time, good luck at a very different Colonial this year.
KN: I appreciate it.