Elements of Style – Grooming Tips for Dad

This past year has changed a lot in our lives. Perhaps you stopped going to the barbershop and let your hair grow out. Maybe you were forced to cut your hair at home. As mandates lift and vaccinations rise, it's time to get back to your regular routine. Boardroom Salon for Men specializes in providing the ultimate relaxed grooming experience™, including haircuts, hot lather shaves, hair and beard coloring, waxing, as well as hand and foot grooming (at select salons) in a sophisticated and relaxing environment. 
This Father's Day, Boardroom's expert Stylists and Barbers have shared their favorite tips to guide dad to looking and feeling his best all the time. Here are five grooming tips for dad to remember:
Look Your Best – Every Day
It's time to get back on track and into a routine. No matter how long or short in length, a fresh tailored cut can keep you looking your best at all times and ready to take on any task confidently. Even if you are working remote, you still need to look your best for video meetings. At Boardroom, we recommend haircuts once every 2-3 weeks, to ensure you look sharp all the time. It doesn't matter if your style is long, short, messy, or polished, you should always look like it was done on purpose. With a regular haircut routine, you receive a trim and that doesn't look like you just got your hair cut. You don't have to cut much off, and this will help keep hair off the back of the neck. The best way to achieve this is with a Boardroom membership.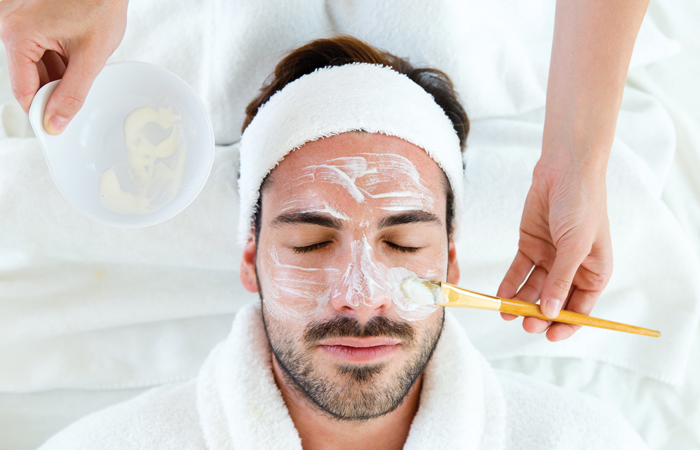 Styling Should Be Easy
Here are the typical questions we hear from our clients about styling their hair: 
How hard is this going to be? 
How long is this going to take me to style my hair? 
Will "my look" last the entire night? 
Creating your look will always come easy when you are using the right product. There are two components that will help to ensure you are getting the maximum benefits from your product. 
Make sure you are prepping your hair properly. What you use in the shower truly does set the foundation for what happens next. 
We are professionals, and we will share with you the best products for your hair, how to apply the product and how to create the best look for your specific hair type and texture.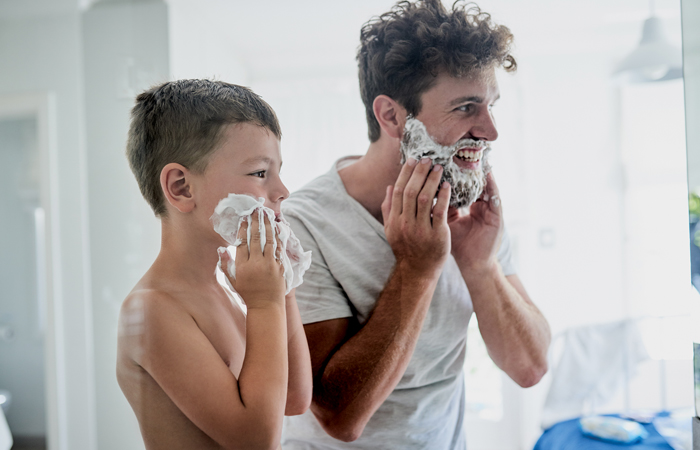 Refresh and Revive Hair Color 
Just because you get grey hair doesn't mean you have to live with it. However, ten years of greying shouldn't suddenly disappear overnight. Add a touch of pigment with Boardroom's Fountain of Youth coloring service.
This semi-permanent method takes about 10 minutes and allows you to control how much grey coverage you want. Your hair looks more youthful and healthier; you look great and feel confident. To maintain the color, schedule regular touch-ups, as time and sun exposure can cause the color to fade. Additionally, quality hair products are a must. Some grey hair can take on an unattractive yellow hue all by itself – cheap shampoos can increase this unfortunate yellowing. It's important for men with mature hair to condition regularly, as it requires increased moisture. 
Minimize the Appearance of Wrinkles
With age, your skin cell turnover continues to decline. Two ways to keep your skin looking fresh and visibly younger is by exfoliating and moisturizing. Exfoliating is one of the easiest ways a man can combat the elements and give his skin that fresh, clean look. It removes dead skin cells, speeds up cell turnover, minimizes blocked pores, and prevents ingrown hairs caused by shaving. Exfoliating two times a week does the trick. Remember that rubbing too hard can cause irritation. You should use your fingertips and rub in a gentle, circular motion while avoiding the eye area, followed by a rinse with warm water. 
The second component to younger, healthier skin is to stay hydrated. We're not just talking about guzzling H2O here. Hydrating the skin with a daily facial moisturizer is a must. It will prevent your face from overproducing oil and being left with a shiny nose and forehead. 
Relax and Recharge 
Dad, you deserve to be pampered 
We all know how busy and hectic life can be. The most important thing to remember is to relax. Make time for yourself, to decompress and recharge. You can only preform at your very best when you feel your very best. We highly recommend visiting Boardroom and experiencing our Signature Benchmark Haircut Service. This is a 45-minute service complete with a professional consultation, tailored cut, precision neck shave, rejuvenating paraffin hand dip, energizing shampoo and conditioner, scalp massage, pressure point face massage, steamed towel, stress relieving hand massage, cleansing rinse, and finishing touch styling. 
This Father's Day, give the gift of relaxation. At Boardroom, we have great gifts from memberships to gift cards to products. Get the best gift, for the best dad.
Vicky Pena is the Training and Employee Engagement Coordinator for Boardroom Salon for Men. Boardroom has 26 locations throughout Texas, Tennessee, Oklahoma and Georgia. For more information, visit boardroomsalon.com or facebook.com/theboardroomsalon