Elements of Style – Look Your Best in 2021

The new year is the perfect time to enhance your grooming routine. For so many of us, 2020 required a lot of changes to our routine, some good and others not so good. Now is the time to leave that behind. Whether you already have a routine in place or not, we have some recommendations to look your best in 2021.
Regular Haircuts
At Boardroom Salon, we recommend getting a haircut every three weeks to ensure you always look your best. Even if you aren't going out now, it's important to keep your hair healthy to avoid problems down the road. You also want to make sure you are always prepared for potential work meetings via video.
If you are growing your hair out, it is still important to schedule regular maintenance. Your stylist can assess and recommend any helpful products or routines to do at home in order to keep your hair and scalp healthy. They can also help you learn to style your look in each phase of growth, especially the phases that feel more awkward while you wait to get to your desired length. As your hair grows longer, you will need to add additional products to your routine such as conditioner, which will keep your hair soft and manageable.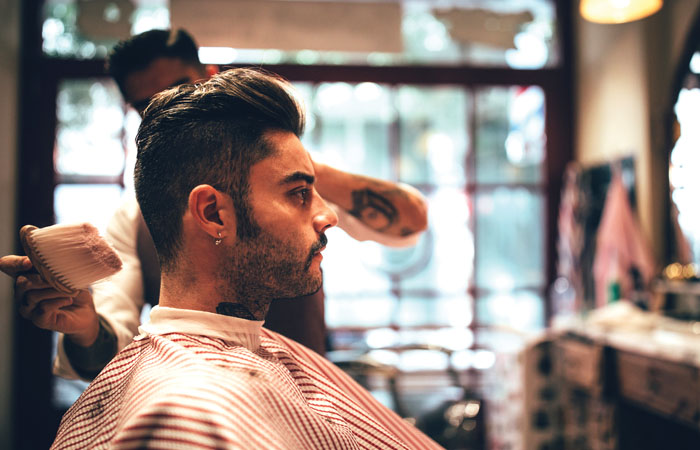 Beard Trims
If you have been growing your facial hair out, a regular beard trim is the best way to ensure your facial hair is growing in evenly and looks good. Whether you are back in the office or still taking meetings virtually, you want to make sure your beard is tame. Let's face it, trimming your beard at home can be a bit tricky when getting into those hard-to-reach places. You have to find balance on all sides, via a mirror, and with limited vision when tackling the jaw line and underneath the neck. Allowing a Boardroom Stylist or Barber's birds-eye view to create those precision lines for you every three weeks will ensure your beard maintains balance and shape. Your Boardroom professional will use your individual growth pattern to give your personal look the fullness and coverage you desire.
And don't forget to ask your barber about maintaining your facial hair between visits. We recommend cleansing and conditioning facial hair every day and using a beard oil. Beardbrand has a line of beard washes, beard softeners, and beard oils in a variety of scents which can be found in all of our salons.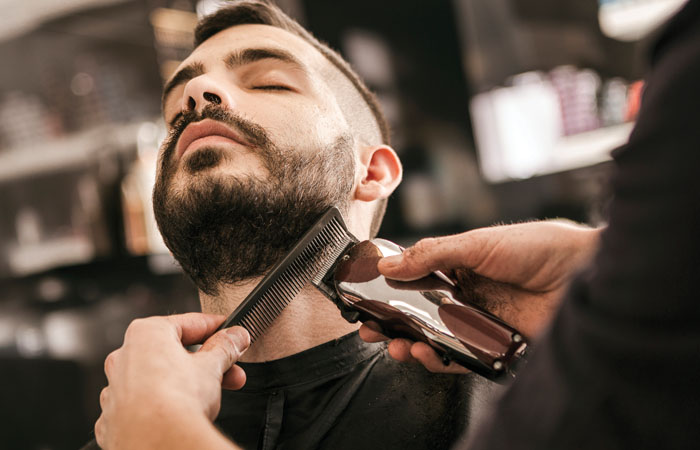 If you don't grow out your facial hair, there are some great benefits to getting a professional shave. A good shave is all about preparation. After assessing your skin and its needs, the barber will condition and moisturize the skin for a comfortable, pain free shave. Also, a barber is better able to get navigate around every curve of the face for a clean, precision shave. At Boardroom Salon, our Traditional Hot Lather Shave not only gives an incredibly close shave but is also a very relaxing experience.
Ear, Nose, and Brow Waxing
We understand there can be reluctance to try waxing. However, it is an important part of a regular grooming routine to clean up the ear, nose, and brow. There are several benefits to waxing this hair instead of trimming or tweezing. Waxing removes hair from the root, so you can go a longer time between services. The hair will grow back in softer. Waxing can also be less painful in comparison to tweezing. 
Maintaining a grooming routine will not only give you options you may never have thought of before, but it will encourage healthy habits, leaving you feeling comfortable and confident throughout the entire process.
Talk with your Boardroom Stylist or Barber at your next appointment for ways you can enhance your grooming routine. From services to products, there are plenty of ways to help you Relax, Look great, feel confident.
Schedule online at boardroomsalon.com.